MissRdaily's Shop
I am an Early Years and Year 1 teacher. I am passionate about children learning through experience and play.
15Uploads
7k+Views
9k+Downloads
I am an Early Years and Year 1 teacher. I am passionate about children learning through experience and play.

This bundle is to go alongside my book, They. Included, you will find the following activities: Editable personal skills celebration stickers Circle time question prompts Scenarios and reactions Stick puppets Sequencing pictures See, think, wonder, link activity Using adjectives Sentence writing using adjectives Create a new character for They Speech bubbles activity Write your own version of They Colouring page x2 If you are interested in purchasing my book, please see link below. https://www.amazon.co.uk/s?k=they+by+chantal+reardon&crid=WQQVEXQZ52PX&sprefix=they+by+chant%2Caps%2C159&ref=nb_sb_ss_organic-diversity_1_13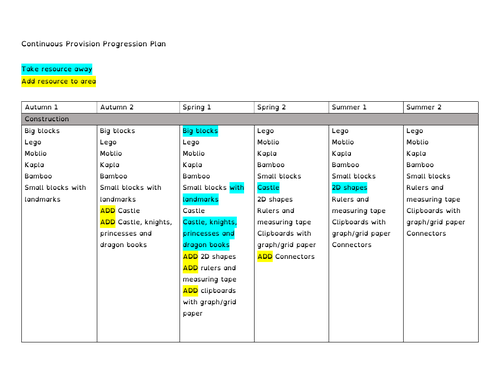 Here is the progression plan of the year I have used to map out what my provision areas will look like. It is completely subject to change and I will add things or remove things according to the children's needs and interests.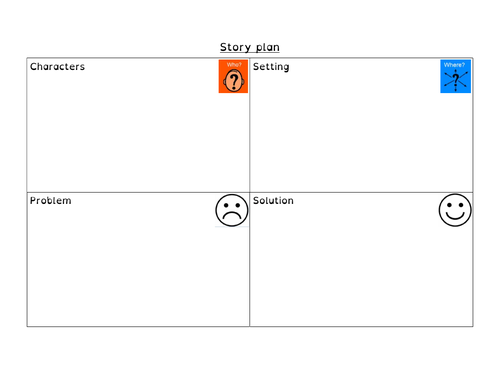 Here are some challenges I use in different areas in continuous provision. DO NOT add them all at once and expect magic to happen. I model using these myself whether it is during whole class inputs or playing in the provision with the children. It is only then that the expectation is set high enough for the children to complete them in their best way. You will see that they are quite open ended. I tend to use these as prompts for the children and discussion points. I let the children fill them in and use them in their own style.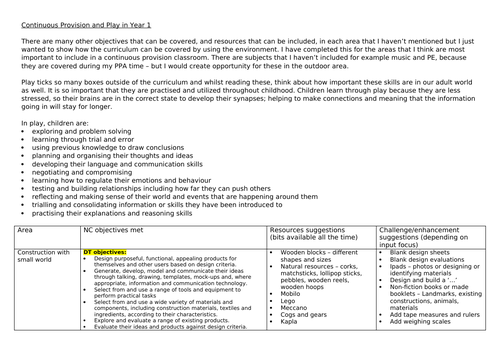 This document includes the areas of provision that I believe are important in a year 1 classroom, their links to the national curriculum, how you can resource the different areas and challenges or enhancement suggestions. I have also included a brief explanation of why play is important for all children, even when they leave EYFS.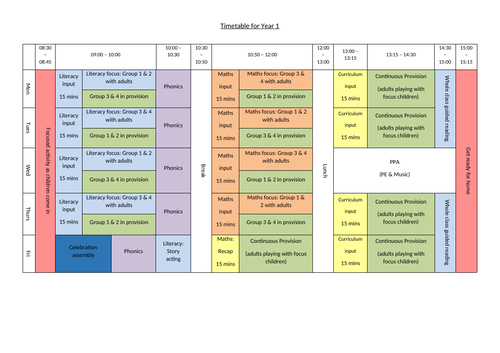 This timetable reflects how and when I would use continuous provision at my previous school in the UK where there were time restrictions and subject non-negotiables! It can still be done!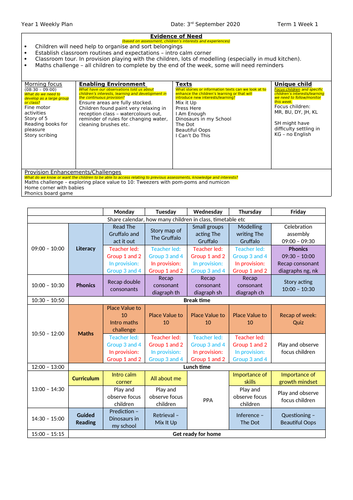 This weekly plan incorporates planning for subjects, children's interests and the environment. It has been adapted from the planning I used in EYFS at my old school.

My timetable and room plan for continuous provision in year 1. It can be used in the Early years too, especially for smaller classrooms. Outside area not included. Any questions, please ask!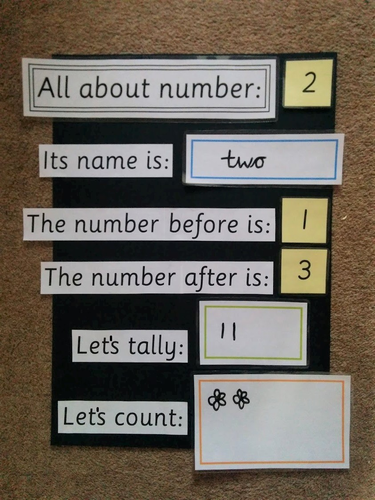 We focused on a different number weekly at the beginning of the reception year and this poster definitely helped!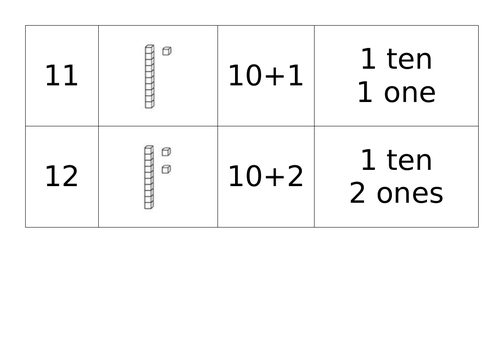 These activities were put out during continuous provision in EYFS and year one. The numberlines were used in a variety of activities and were made specifically for children who lacked interest in maths. The dinosaurs were printed, laminated and put out with wooden pegs to act as the spikes. The other resources were laminated and cut up to be used.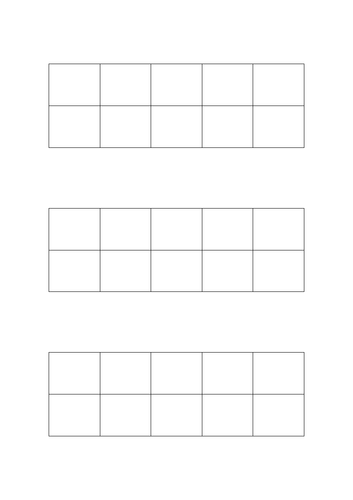 Here are some open ended maths resources to enhance the continuous provision. The lunch and fruit pictures are to promote data handling during child initiated time.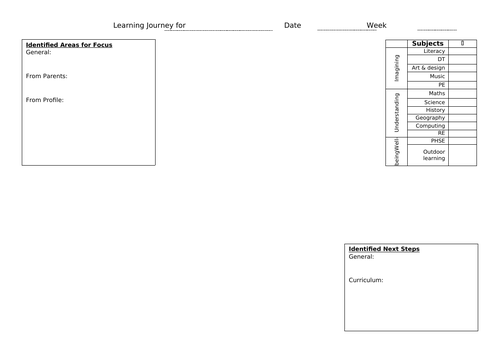 This would be used to stick all of the observations from a focus child in the week. You can write the next steps and keep track of the elements of the provision that the child has used throughout the week. I adapted this from Anna Ephgrave's document in her book Year One in Action.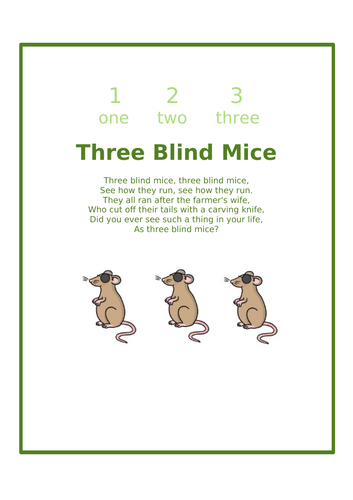 Print and laminate these song cards individually and place them next to relevant enhancements, which could include puppets, small world scenes or loose parts. They are visual so the children can use them to remember the song with the sing themselves, after introducing them to the whole class.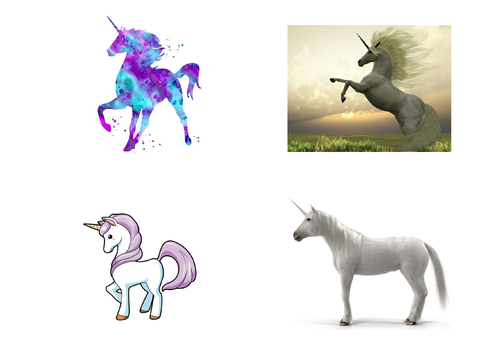 I used these pictures to encourage specific, reluctant children to write during children initiated time or when they first came into school. The 'random' pictures are to spark conversation and also include images that are phonetically spelt. Lots of other amazing activities came from these too including a superhero writing cave, a race using scalectrix and lovely paintings of magical lands!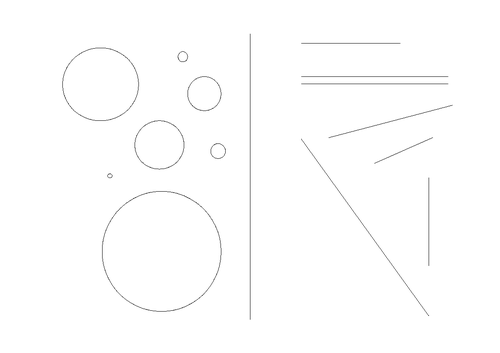 These patterns are perfect for practising the early writing movements needed before forming letters.