MissRdaily's Shop
I am an Early Years and Year 1 teacher. I am passionate about children learning through experience and play.
13Uploads
13k+Views
14k+Downloads
I am an Early Years and Year 1 teacher. I am passionate about children learning through experience and play.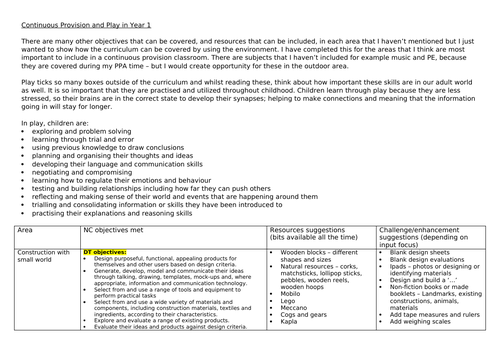 This document includes the areas of provision that I believe are important in a year 1 classroom, their links to the national curriculum, how you can resource the different areas and challenges or enhancement suggestions. I have also included a brief explanation of why play is important for all children, even when they leave EYFS.

These slides are the ones I use in the morning after the children self register. Apologies for the lack of resources on them but below you'll find out where to get them! Slide 1 - Well being check-in, I inserted the balls of emotions to discuss from @goodmorningmsfoster's emotional literacy collection (found on Instagram) Slide 2 - Calm and Ready to Learn, this links to the mindfulness breathing videos that you can get from @goodmorningmsfoster's wellbeing warrier drive Slide 3 - How to Learn, I inserted our personal goals here e.g. resilience, empathy etc Slide 4 - Steps to Learning, a small preview of the continuous provision collection that will be available on grammarsaurus.co.uk in summer! Slide 5 - Challenge chatter, an example of how I introduce the provision challenges to the children Slide 6 - Challenge your chums, a way of children sharing learning they have completed during provision time and inspiring their friends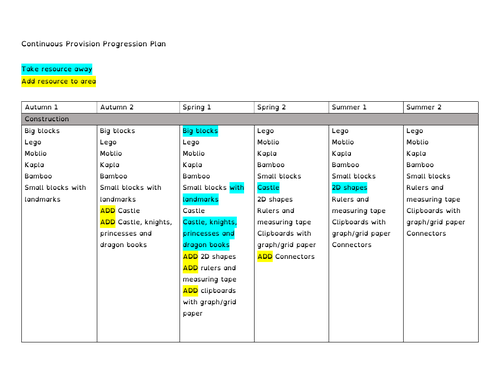 Here is the progression plan of the year I have used to map out what my provision areas will look like. It is completely subject to change and I will add things or remove things according to the children's needs and interests.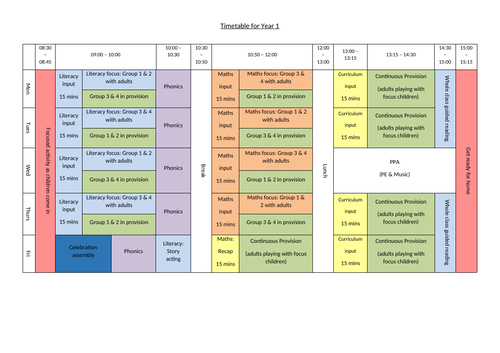 This timetable reflects how and when I would use continuous provision at my previous school in the UK where there were time restrictions and subject non-negotiables! It can still be done!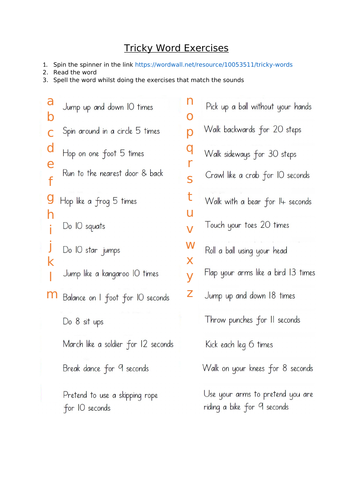 An activity that involves moving and spelling: Spin the spinner (link provided) Read the word it lands on Spell the word using the exercises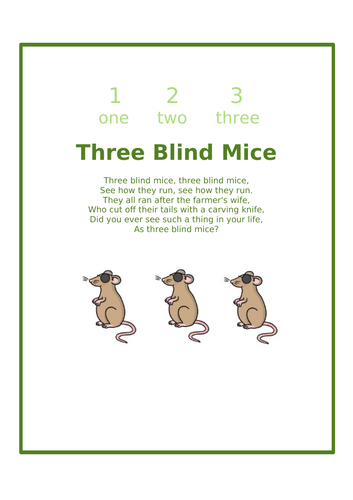 Print and laminate these song cards individually and place them next to relevant enhancements, which could include puppets, small world scenes or loose parts. They are visual so the children can use them to remember the song with the sing themselves, after introducing them to the whole class.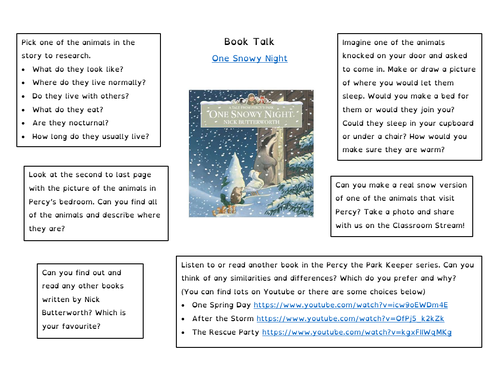 Book Talk grid including activities based around the book One Snowy Night by Nick Butterworth. Idea inspired by @missdorransyearone (Instagram)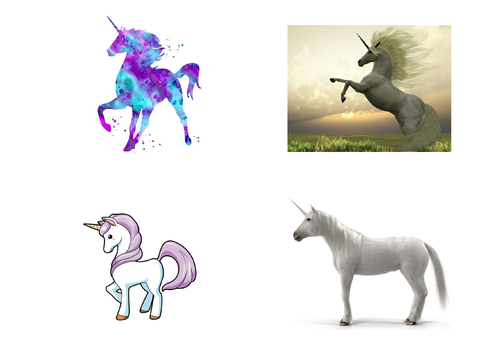 I used these pictures to encourage specific, reluctant children to write during children initiated time or when they first came into school. The 'random' pictures are to spark conversation and also include images that are phonetically spelt. Lots of other amazing activities came from these too including a superhero writing cave, a race using scalectrix and lovely paintings of magical lands!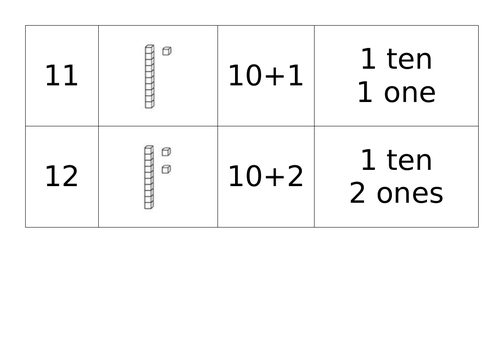 These activities were put out during continuous provision in EYFS and year one. The numberlines were used in a variety of activities and were made specifically for children who lacked interest in maths. The dinosaurs were printed, laminated and put out with wooden pegs to act as the spikes. The other resources were laminated and cut up to be used.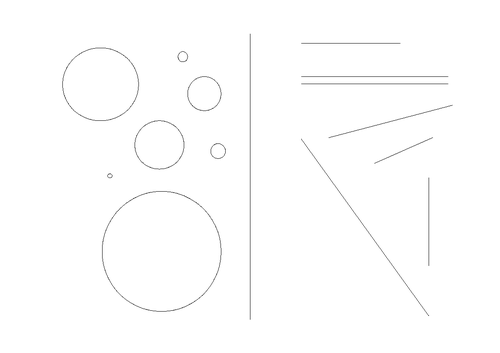 These patterns are perfect for practising the early writing movements needed before forming letters.

My timetable and room plan for continuous provision in year 1. It can be used in the Early years too, especially for smaller classrooms. Outside area not included. Any questions, please ask!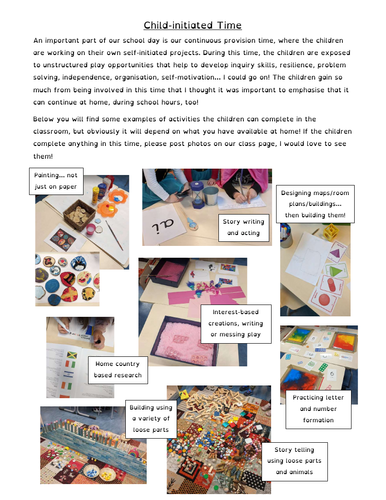 This is the document I have sent to parents explaining the ethos behind continous provision and encouraging it to carry on whilst home learning too!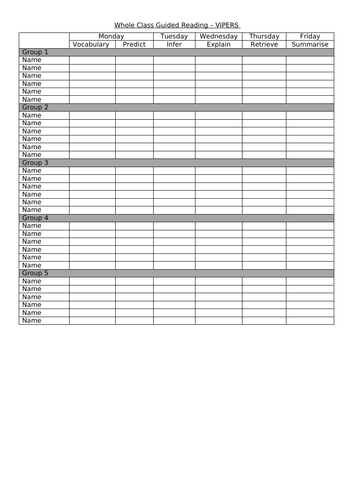 This tracker is to evidence whole class guided reading sessions (KS1)