Stuart Rathe's Shop
A collection of resources - many linked to Primary Shakespeare, which is my specialism and passion.
24Uploads
468k+Views
249k+Downloads
A collection of resources - many linked to Primary Shakespeare, which is my specialism and passion.

This is a week or more of planning on Oliver Twist. Rather than use a single abridgement of the text, this relies on using sections of Dickens' original text, the Classics Illustrated adaptation (not essential but really good) (http://www.classiccomicstore.com) and clips from 2 film adaptations (the musical and the David Lean film) The prezi (see website) guides you through each day and includes all required clips. The planner includes a big write, a drama based day & an inference/deduction investigation re Monks (see picture files for resources) together with character based starters.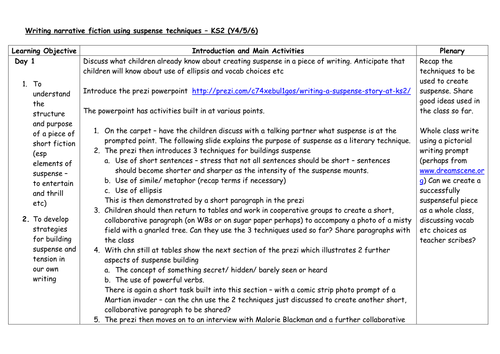 Follow me on twitter @Mr_Rathe and my site http://www.rebelmouse.com/Mr_Rathe for more ICT and Shakespeare teaching ideas... A Lesson Plan over 2 days building to a Big Write with Suspenseful writing techniques. Supporting material- Online Prezi PPT with video, suspenseful music and pictorial writing prompts. Includes reinforcement of features of suspenseful writing; short sentences/paragraphs, powerful verbs, ellipsis, use of senses, similes/metaphors etc. Includes link to BBC interview with Malorie Blackman re creating tension.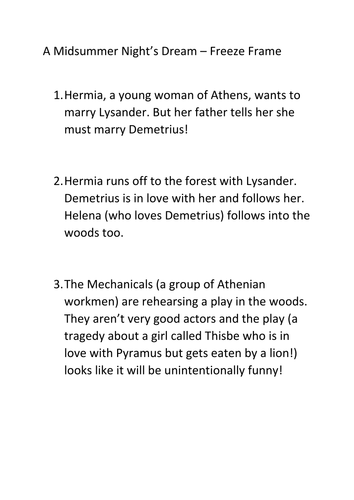 A Midsummer Night's Dream planner for KS2/KS3 including drama opportunities (and rehearsed performance of playscripts (the Mechanicals) in line with the new curriculum) freeze framing and movement games. Also includes a detailed analysis of the character of Puck, Shakespeare's language and a look at a spoof newspaper article. Suitable for KS2 or KS3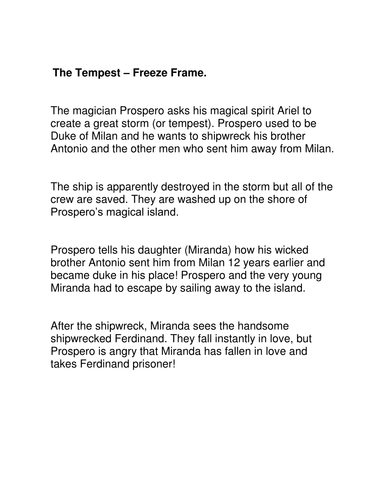 A one week KS2 English planner planned for Shakespeare Week 2015. Includes freeze framing, musical drama game, preparation of plays to read aloud/perform (in line with new curriculum) and writing opportunities. Also includes prezi lesson plan http://ow.ly/J3ERP For further Shakespeare resources and teaching ideas, visit www.shakespeareweek.org.uk and www.ssf.uk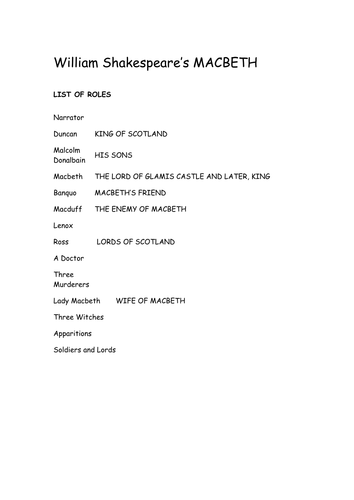 This is a week of planning for Macbeth. Includes various drama and writing opportunities and a very short/simple version of the Macbeth story which I have adapted myself, retaining some original dialogue. It should be simple enough for children in Y4 to access (sorry Mr. Shakespeare) Follow me on twitter @Mr_Rathe and my site http://www.rebelmouse.com/Mr_Rathe for more ICT and Shakespeare teaching ideas… On the subject of Primary Shakespeare, I would also strongly recommend involvement with Shakespeare Schools Festival, who now work with Primary schools (www.ssf.uk.com)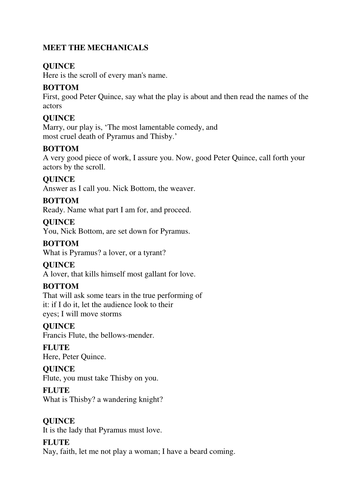 To celebrate Shakespeare Week (14th to 20th March 2016) - 4 schemes of work based on plays The Tempest, Macbeth, Midsummer Night's Dream and Much Ado About Nothing. I've collected them all in one place as I planned them for Shakespeare Week last year and gave a play to each of our Key Stage 2 year groups and I thought others might like to do the same. The planning is really straightforward, includes lots of drama and writing and requires no prior knowledge of the plays themselves. FYI, I divided up the plays as follows. Tempest - Y3, Macbeth - Y4, Dream - Y5 and Much Ado - Y6.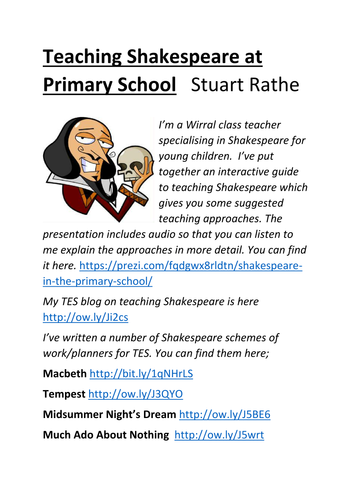 The resource contains a link to a detailed online guide/presentation with audio which you can also access directly here by cutting and pasting this link into your browser http://ow.ly/K2Pih The guide provides tried and tested approaches to teaching Shakespeare to children ages 7-11 in a fun and exciting way. It is based on a talk I gave to a heads and deputies cluster meeting and includes audio and video within the presentation. The emphasis is on performance/drama/Shakespearean language/ involvement in the Birthplace Trust's Shakespeare Week and the Shakespeare Schools Festival. I've also included direct links to all my TES planning for The Tempest, Macbeth, Much Ado about Nothing and Midsummer Night's Dream. Perfect for Shakespeare Week or just to get children excited about the work of our greatest playwright!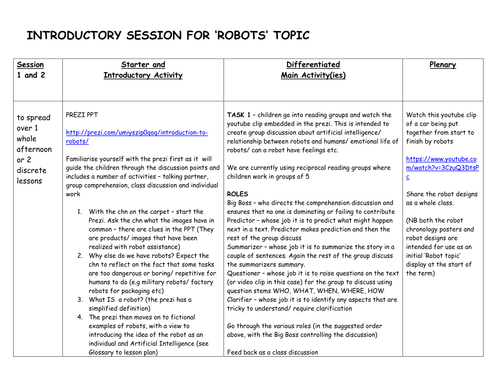 I did this with a Y4 group as an initial lesson designed to kickstart a Half term topic on 'Robots&' (linking to Ted Hughes The Iron Man/ use of programming - Scratch) The lesson plan and Prezi go hand in hand, with built in opportunties for partner talk, group discussion and comprehension activities based on video from http://www.literacyshed.com, with a design focus at the end. It will run for a couple of sessions and should produce work that could be used for display. Follow me on twitter @Mr_Rathe and visit my site www.rebelmouse.com/Mr_Rathe for ICT and Shakespeare teaching ideas.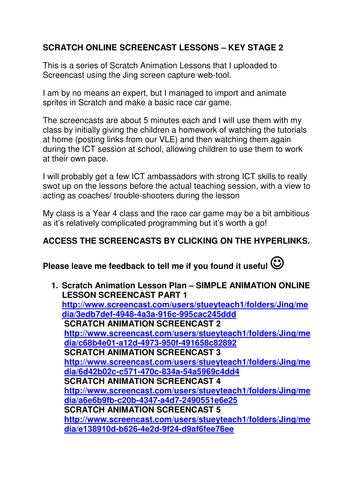 This is a series of Scratch Lessons uploaded to Screencast using the Jing screen capture web-tool. Please feel free to use the screencasts with your class. The screencasts are 5 minutes each (there are 12 in total - 6 for animation and 6 for the computer game) The class made the racecar game and their own games too. I'd also recommend Code Club resources. Whack a Witch is a great start http://www.codeclub.org.uk/files/scratch/codeclub-whackawitch.pdf Follow me on twitter @Mr_Rathe and my site http://www.rebelmouse.com/Mr_Rathe for more ICT and Shakespeare teaching ideas...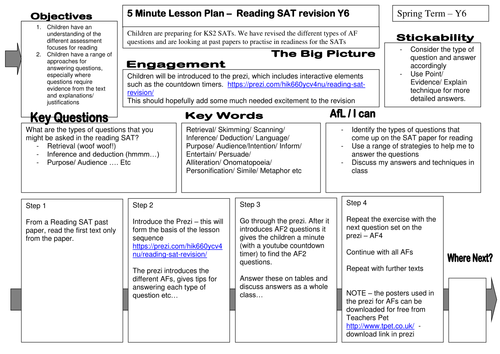 This is a reading SAT revision lesson for Y6. I wanted to reinvigorate reading SAT revision for my class as it can be pretty dull - so I created a prezi with descriptions of the AFs and interactive countdown elements. The lesson planner includes a link to the prezi and an explanation of how to use it. The planner uses the 5 minute lesson planner format.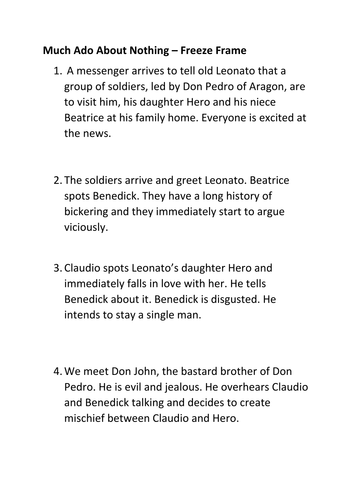 A Much Ado About Nothing Planner for KS2/3. This resource doesn't require any prior knowledge of the play. It was put together for Shakespeare Week 2015. It's a week long focus on Much Ado, with an emphasis on drama games, prepared performance pieces (in line with the new curriculum), character and plot analysis and writing opportunities. The final couple of lessons include an improvised talk show featuring the characters from the play and a title sequence movie file is included in the resources for the chat show. It's designed for my Y6 class but might also be useful for KS3. It should be a lot of fun to teach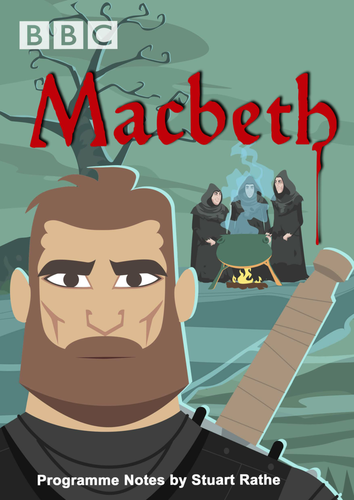 A four week unit of work accompanying BBC School Radio's 2016 animated Macbeth (http://www.bbc.co.uk/programmes/p03mmrng). There are various opportunities to meet KS2 National Curriculum requirements, including study of a significant author, reading techniques such as prediction, drawing inferences, clarification and summary, and drama and writing opportunities, including poetry performance, descriptive writing, persuasive writing, letter writing, newspaper reports, poetry and play scripts. Each lesson sequence summarises the National Curriculum objectives at the start of the sequence. Some of the lesson sequences require several lessons. Others require just one or two. An indication of the likely time required to cover each episode's lesson sequence is provided in each case

This is a series of video tutorials I made to show children how to create a simple bat and ball game in Scratch - useful for the new Computing KS2 curriculum. It's made up of 6 short 4 minute videos. (For some reason the order that the episodes have attached to the resource is 1,2,5,3,4,6 - so just make sure you skip No. 5 and come back to it at the right time.) You could use it with the class by sharing the URLs for the 6 video episodes or alternatively, use it as a tutorial to learn how to make the game yourself and then teach the children how to do it on the IWB.

I used this PPT to get KS2 children thinking about writing a diary from the trenches. It includes a Wilfred Owen extract from Dulce et Decorum Est and a Paul Nash painting and a hyperlink to an animated BBC tour of a trench. I found that it really helped the children to think about their senses and feelings. I distributed various Paul Nash no-man's land paintings to the children to stimulate their imaginations further before they wrote the diary. Follow me on twitter @Mr_Rathe and visit my site www.rebelmouse.com/Mr_Rathe for more ICT and Shakespeare teaching ideas.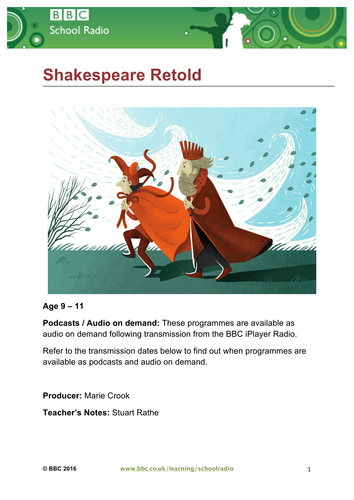 Teacher notes/lesson plans to accompany the BBC School Radio's Shakespeare Retold - their series of 10 fantastic new 15 minute audio adaptations at http://www.bbc.co.uk/programmes/p03dwshd Ideal for use during Shakespeare Week, to celebrate the 400th anniversary of Shakespeare's Legacy in 2016. I've included suggested activities for creative writing, drama and performance, cross curricular opportunities for History, Art, PSHE, philosophy, RE etc. This could form a whole scheme of work based on the 10 broadcasts. Description from BBC Schools Radio - Ten of William Shakespeare's most famous plays become the inspiration for a collection of stories by leading children's writers and read by some famous voices. Writers include Frank Cottrell Boyce, Pamela Butchart and Jamila Gavin; readers include Simon Callow, Shirley Henderson and Julian Rhind-Tutt.

Used for KS2 contrasting locality unit. Comparing Bangalore with Chembakolli. I used this by showing the children the PPT and discussing the contrasting aspects of Bangalore - the poverty contrasted with the hi-tech industry etc. The main activity involved each table group being given photos of Bangalore's contrasting aspects and choosing a photo/ designing a Newspaper headline/ caption/ story to accompany the photo (on large sugar paper). Children could choose whether to portray the positive or less positive aspects of life in Bangalore. The class then shared their newspaper reports

Online prezi PPT - click on the weblink and it will take you to the presentation, which can be played online or copied to your pc if you create a free prezi account - Newspaper report writing for KS2 identifying main features such as headline, captions, byline, Who, What, When, Why, Where and How and explaining how to approach the writing of a newspaper report Literacy KS2 KS3 Follow me on twitter @Mr_Rathe and visit my site www.rebelmouse.com/Mr_Rathe for more ICT and Shakespeare teaching ideas.