7Uploads
15k+Views
8k+Downloads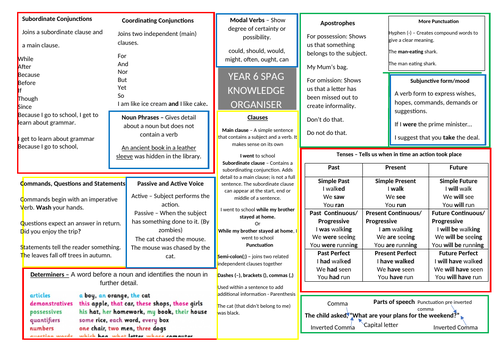 A knowledge organiser for sats on the things that children just find difficult to remember. I can't have everything on there but it's just the things that my class need that little bit of support in remembering. Feel free to edit it to tailor it to your class, but then don't be unkind and upload it here to start charging for it - that's not cool. I will use it the same way as you should use any KO. Give it to the students to learn and do regular low-stake quizzing. Thanks to TES user supersophie for the initial outline and her awesome Maths KO.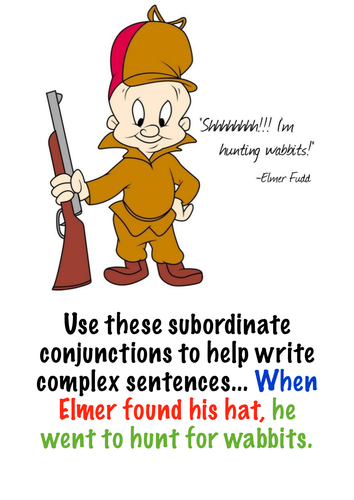 A fun resource to introduce children to a few new subordinate conjunctions using some well known characters and an acronym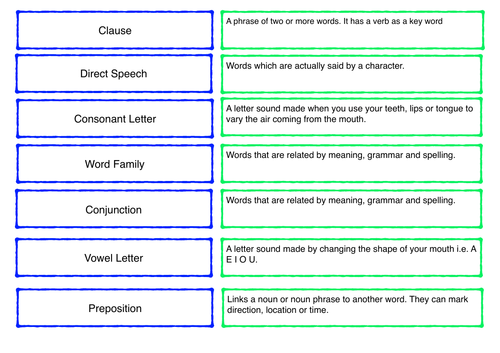 A perfect little filler activity for Year 3/4 teachers as their pupils get to grips with grammar terminology. Can be used to check a child's understanding of the definitions of the vocabulary as a matching game between pairs, whole class activity or even as a homework activity. Why not stretch your more able by giving the wrong definitions to words to see if they notice and can correct your 'error'.
A simple spreadsheet where you can input the raw score of a pupil and it will automatically input the scaled score and colour code greater depth, working at the sandard and working below the standard. A useful tool to see all results in one places and to see who needs that to extra bit of support. This will not work out percentage of students at each point - only provide a visual.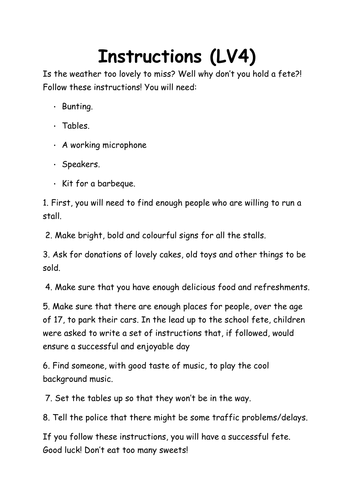 12 pieces of work that cover the various genres below. Genres Level 4 Instructions Letter Narrative Persuasive writing Level 5 Diary Entry News report Discussion Narrative Recount Useful for showing children what good examples of work are and give them something to aim for. All pieces of work had been moderated.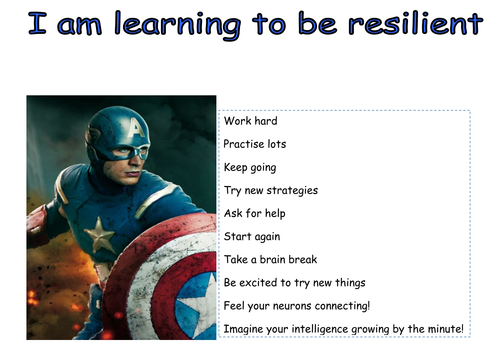 Based on the work of Shirley Clarke who argues the use of having learning powers can improve meta-cognitive abilities which in turn raises attainment. Most successfully used when incorporated with a Growth Mindset!