5Uploads
367Views
38Downloads
This work booklet is approximately 11 lessons worth of work for year 9 students to create, do and evaluate their own fieldwork investigation. Fieldwork tends to be teacher-centred, however this booklet puts the students in the centre. In teams they will consider different variables, create an enquiry question, find a method to investigate it, do a risk assessment, collect data, present their data, come to a conclusion, evaluate their fieldwork investigation and present their findings. This booklet has been created to be done with a teacher in the classroom overseeing. This is so if students get stuck or confused, they can have support to point them in the right direction and help avoid misconceptions. However, students should be encouraged to follow their own ideas. As this is quite an autonomous piece of work and different to their usual lessons, they will make mistakes. This is okay. The lessons are written in a way that helps them learn the process of setting up a geographical fieldwork investigation. Any hiccups they have along the way will build their understanding further. They will have to think outside the box and use problem-solving to fix it.
32 Geography Specific Challenge cards. Useful for fast finishers. Gives students atonomy to choose how they wish to challenge themselves further. Note they are specific to Geography but could be edited for other subjects. Any resources needed are also included.
Loads of tasks about coasts. Easy to adapt or delete any irrelevant pages. There is a student one, and a teacher one. The teachers one has most the information filled in. Some pages of this are designed for A-Level, however you can pick and choose what is best for your students.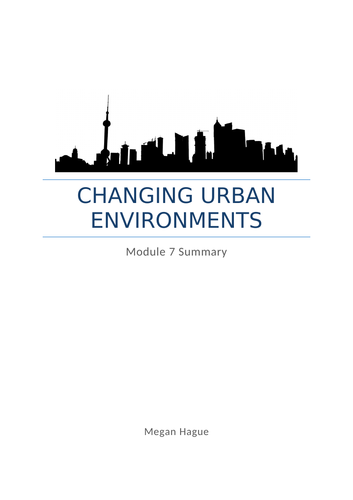 Booklet made as part of my subject knowledge enhancement course. It is designed for A-Level. Would work for home-learning. Positives: Lots of resources, lots of information, lots of tasks Honest drawbacks of this resource: Would need a quick check over that it meets all the specification parts. Also might need editing as there isn't necessarily the right amount of space for answers.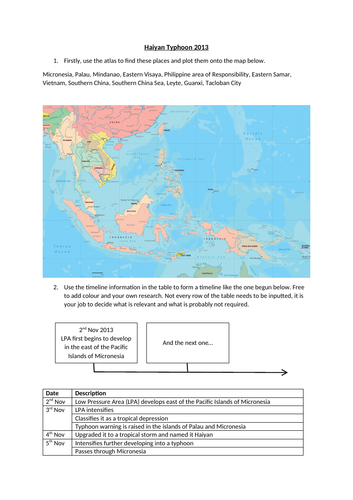 Not a lesson, but an assortment of information slides and activities that can be used to teach hazards.