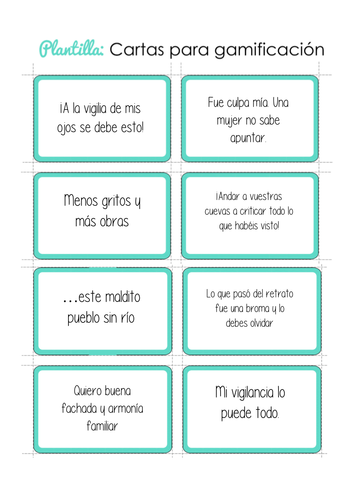 Quotes from: - Bernarda - Adela - Angustias - María Students can translate them, discuss who said them in which context and to whom. The colour coded set are coded by character, the other set are all one colour so no clues are given away. Last page are misc and unsorted.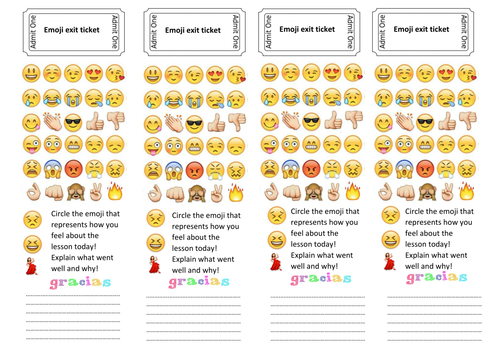 I saw something similar on Twitter (thank you @87History) and decided to create a sheet myself to use in class. If you have any edit suggestions let me know and I'll look into editing the original. Follow me on Twitter @WalshOliver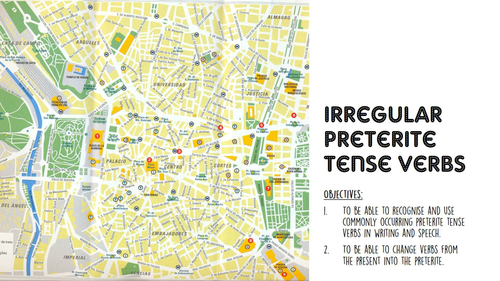 Learners complete the conjugation tables on the front of their booklet with support from the Powerpoint and teacher input. Learners then complete the booklet, section by section, changing the verbs in context from the present into the preterite. As a challenge learners may translate these sentences. A homework task is set at the end which requires students to translate from English to Spanish.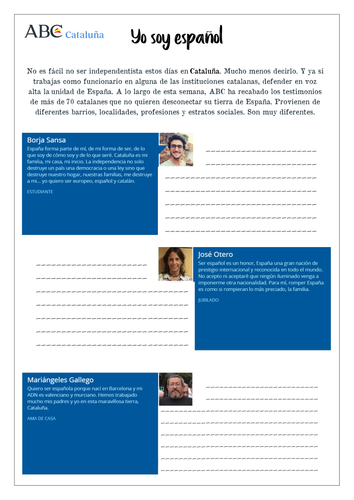 Authentic texts adapted into a translation task. I will be using this with the image Pictoline have recently created as a way to make the lesson more politically balanced.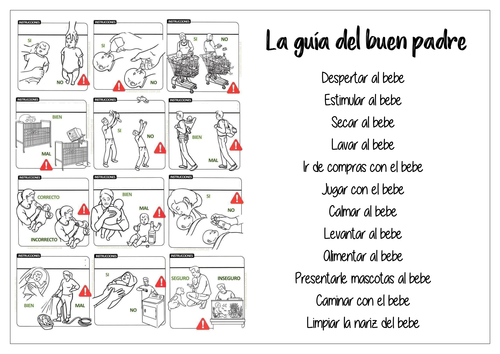 Starter for the first lesson of a family unit at AS, a lighthearted match up task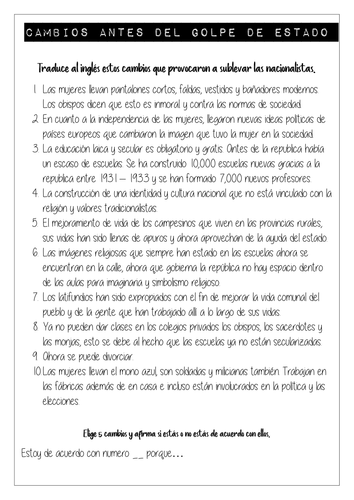 A single side of A4 with some of the changes implemented by the 2nd Republic which gave rise to the coup.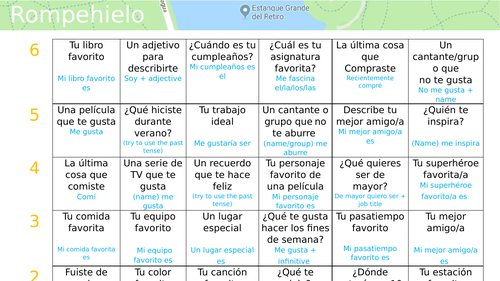 Will use with my KS5 but will edit so translations are on the back side along with guided answers for KS4.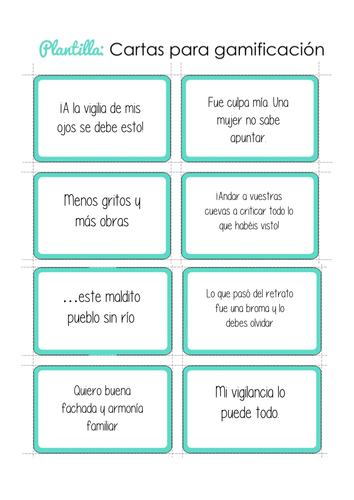 Quotes from: - Bernarda - Adela - Angustias - María Students can translate them, discuss who said them in which context and to whom. Last page are misc and unsorted.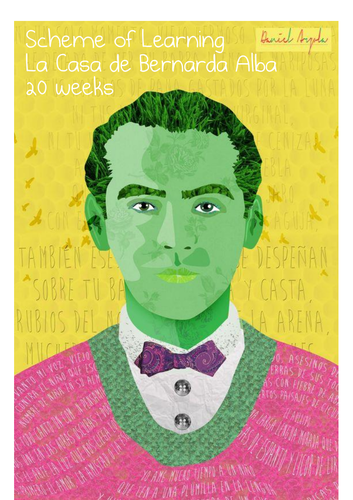 21 lesson scheme of work to go with La Casa de Bernarda Alba with links to some resources. Feedback appreciated, let me know what you think or where improvements can be made. This is a working document I will continue to update. Join the Facebook group for resources and discussion about La Casa de Bernarda Alba: https://www.facebook.com/groups/119922188636675/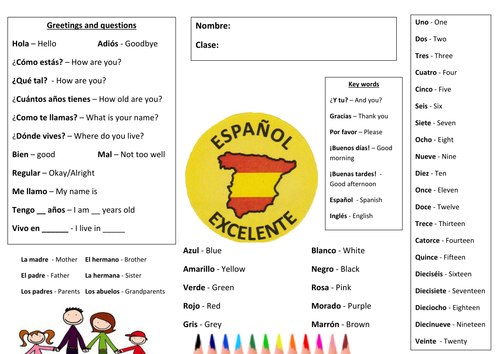 I've put together a nice little Spanish learning mat to be printed out in A3 size for my students to have on their desks to accompany them in lesson. The idea is that in the primary classroom we can't always fill every wall with target language vocabulary and language related displays, at least this way if their eyes wander down they'll be looking at what they've been learning. Laminate if possible, enjoy. The mat contains: - Numbers - The family - Colours - Greetings and questions - Key words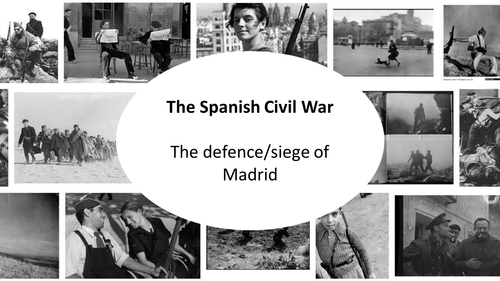 This is just a presentation highlighting the main happenings in Madrid during the coup in 1936.
Adapted from another user who uploaded one a while ago, more visuals and colours.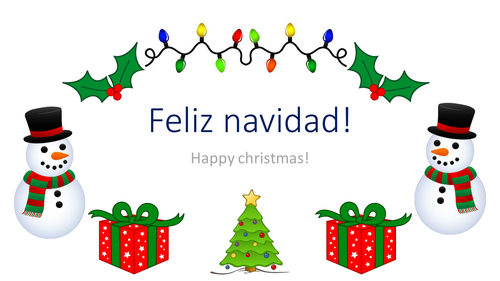 Just something really simple I've put together to last 15 minutes, leading onto an activity where we create our own Christmas cards. Edit: Added a 'what's behind the box' type activity at the end.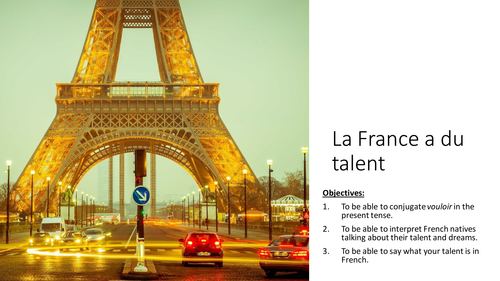 Made with the help of a few resources that were available on here, if you are one of them thank you so much!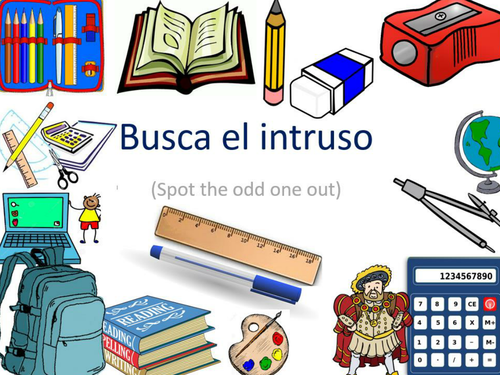 SPLAT to be played on the board with fly-swatters as usual. 'En mi mochila' was a template I saved and edited, I got my students to cut it out, cut a flap and stick it in their book. From there they were able to draw under the flap the items they have in their bag on a day to day basis.
Un poco sobre La Noche de los Libros que se celebra en Madrid y los géneros más populares de libros.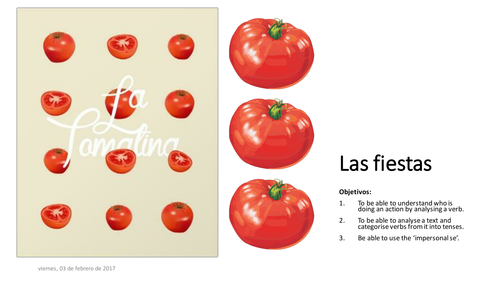 I took bits and bobs from other PPTs and thought I'd upload my own version. To be used with Mira GCSE pages 36/37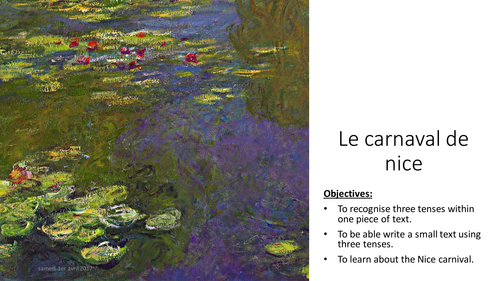 Whole lesson based upon writing and reading in three tenses finishing off with speed-dating.