Ms Hughes Teaches
History resources to engage and educate.
11Uploads
42k+Views
15k+Downloads
History resources to engage and educate.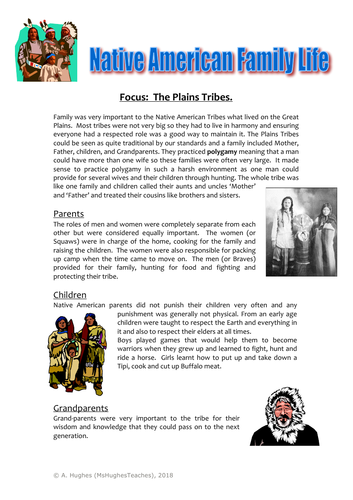 This is a two page worksheet with information on the family dynamics of the Plains Tribes at the time of European expansion. It covers briefly how marriage worked in the tribes as well as the roles of parents, children and grandparents. There are 6 comprehension and thinking questions and a table to complete comparing similarities and differences to modern family life. A simple and straight addition to any unit on the indigenous people of the Americas or a s stand alone lesson. May also be of interest to those studying world religions in RE as a comparison activity.

This bundle is small at the moment but it will grow! Grab a bargain at over 20% off these three resources. This bundle contains a lesson on the religions of the Native Plains Tribes, a source based enquiry on why Europeans went to the Americas in the 15th/16th centuries and a full GCSE standard lesson on the Native American Civil Rights Movement. There is also a worksheet activity on Native American Family Life.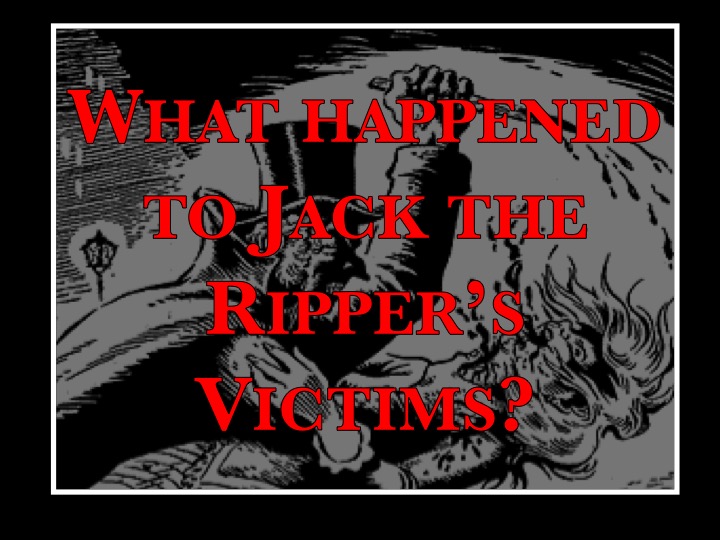 This worksheet covers the details of the five murders officially attributed to Jack the Ripper. The students have to read the information on each victim and complete a table (included) on each woman. The extension question 'Why might these murders have attracted so much public attention at the time?' You may also be interested in my complete *History Mystery Lesson on Jack the Ripper suspects * also available in my TES shop. Thank for looking! TERMS OF USE: This download (free or purchased) is for your own personal use in your classroom or your home. Please do not share my resources with others unless given explicit consent by me. Please direct them to my store instead. This download MAY NOT be used in whole or in part on any distance learning course platforms including, but not exclusive to, Outschool or Udemy. You may not share this download. You may not alter any item in this download, resell and claim as your own work. Similarly, you may not sell or share these resources with anyone and you may not use the contents of this download to create anything for commercial purposes or other commercial products. If you are an education board or school and would like to use my resources district wide, please contact me about licensing. ©Amy Hughes (MsHughesTeaches) All rights reserved.