5Uploads
3k+Views
205Downloads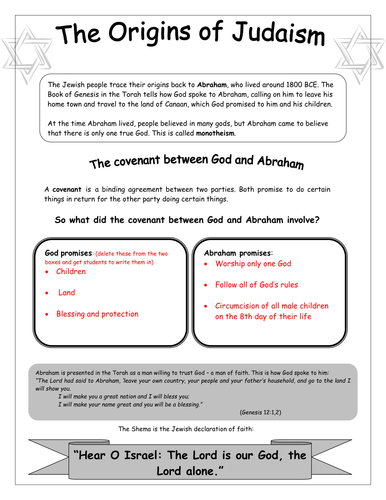 - An info sheet giving key info about the founding of Judaism. Following teacher explanation, students to fill in the promises God and Abraham made as part of the covenant. - A worksheet based on "Old Testament in Animation: Abraham" (approx 25 mins; youtube). Looking at three key events, students award Abraham, Sarah and Lot a score to show whether they trusted in, or doubted, God's promises. Intended to develop understanding of key themes of Jewish history: trust and doubt in the covenant. - A fill-in-the-blanks about the founding of Judaism to recap and reinforce knowledge.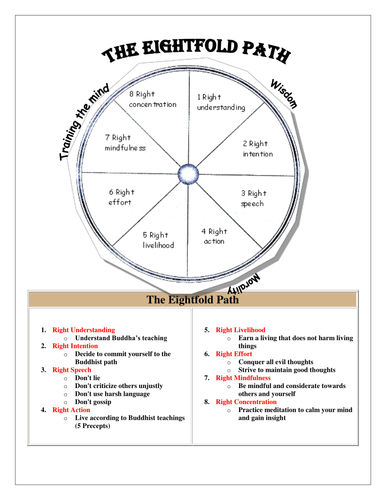 Info sheet on Eightfold Path and a brief activity: match each step of the Eightfold Path with an action to illustrate what difference it could make in practice. Descriptions of actions contain keywords to help students match them up and memorise them.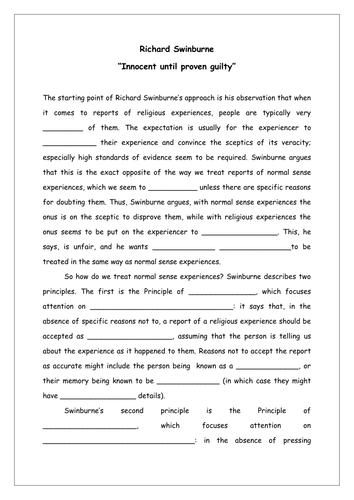 Two resources about Richard Swinburne's Principles of Credulity and Testimony: - A ppt to explain the Principles, following Swinburne's view that religious experiences should be treated like normal sense experiences unless there are good reasons not to. Includes criticisms of Swinburne. - A fill-in-the-blanks (with no word bank ...) about Swinburne's two Principles, plus a flow chart presenting a "method" for evaluating religious experiences systematically by using the Principles.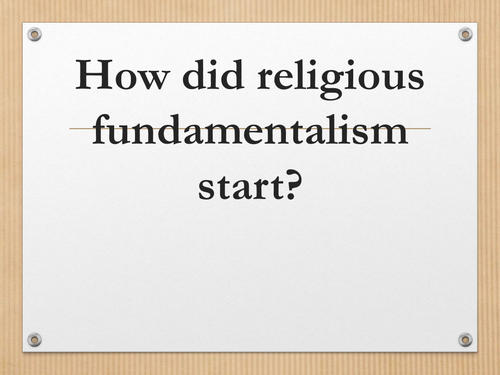 Two ppts: - the first explores how Christian fundamentalism started in 1910 (the three Presbyterian ministers, Doctrinal Deliverance) - the second explores reasons for the emergence of Christian fundamentalism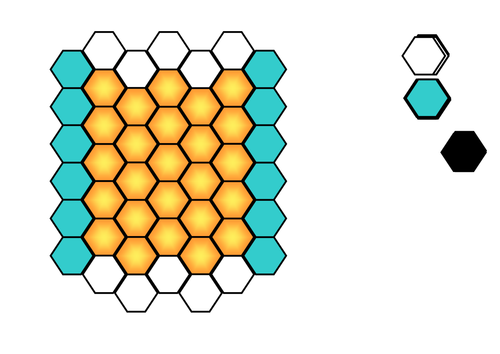 A generic resource that can be adapted for any topic: pick a letter, and then you'll get a question the answer to which starts with the letter you've chosen. Projector and a screen needed.