Roinlork's Shop
Spanish, French and other Modern Foreign Language Resources
12Uploads
1k+Views
885Downloads
Spanish, French and other Modern Foreign Language Resources
This is a Spanish lesson aimed at KS3 to teach some food basics. It has a quiz, a game and a dialogue. At the end it has translations. It has been made with animations and can be edited. You can add in whatever materials you would like that you'd use in your lesson (this is just a basic lesson to be added to)
Grids for each of the tenses studied in the Spanish GCSE with an accompanying PPT for display. It is based on the tenses studied if you are following the Viva series of books. There are documents for each years 7-11 with the tenses they see that year. Each one also has a brief description of how the tense is used, and some common irregulars. It is all colour coded.
Photo card resource - how to approach talking about a photo. Uses the acronym PALMS - People, Actions, Location, Mood, Season Useful for GCSE Writing or Speaking.
I made a quick poster to describe what should be used in writing for Spanish. This could also be adapted for French. It uses the acronym TROPICS - Tenses, Reasons, Opinions, People, Intensifiers, Connectives, Sentence Starters. Could be used for classroom displays or perhaps to just present to the class.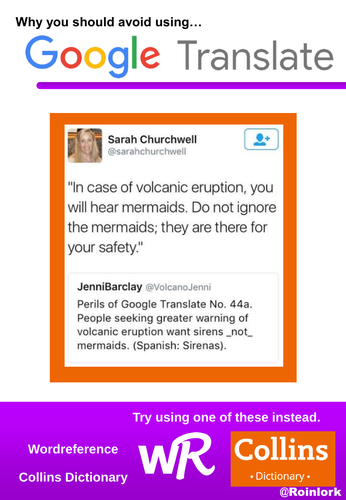 This is a series of posters to show the problems of Google Translate. It gives strange and sometimes funny examples of when Google Translate hasn't worked well. This should discourage students from using machine translations or online translations, and instead use websites such as Collins Dictionary or WordReference.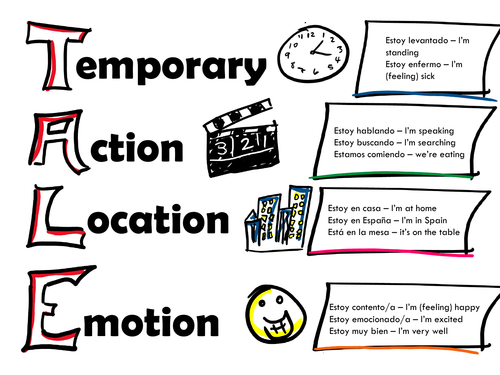 This poster uses the acronym TALE - Temporary Action Location Emotion it gives some basic examples and has drawings. Enjoy :)
A classroom display for tener phrases in Spanish. It includes: tener frío tener calor tener suerte tener hambre tener sed tener razón All with pictures - not shown in the previews to avoid cut&paste :)
This is an extension pack for Spanish GCSE students to practice past, present and future tenses with various activities. There are four worksheets total for students to complete and they focus on building skills to recognise, recreate, and review the tenses they're studying. This is a planned series of 20 extension sheets. Four are so far completed.
This is a poster of when to use the Spanish verb ESTAR, using the acronym PLACE - Position, Location, Action, Condition, Emotion. I have also included a poster of when to use the Spanish verb SER, using the acronym DOCTOR - Description, Origin, Character, Time, Occupation, Relation.
During covid times, I've created a list of tasks for students to attempt that do not involve a computer. The poster attached is aimed at KS3, but could also be used for KS4. It's an A4 poster that you can send home to give some ideas.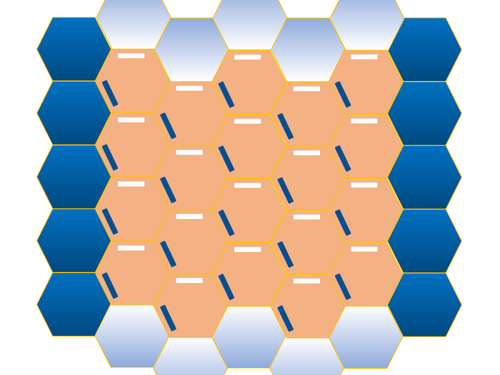 I have created an updated version of a blockbusters template to use in various lessons for French, Spanish or MFL in general. All you need to do is type what you want in the faint orange hexagons, then click and drag to select all of the green hexagons. Then drag them over the top of the orange hexagons, so students will have to tell you the letter they want first and then be able to answer the question. Clicking on the white bar will turn the hexagon white, and the blue one will turn it blue. Happy playing!
This can be used alongside GCSE curricula, AQA or Edexcel, for explaining when to use ser and estar. It includes a description of when they're used, a link to a Kahoot and a quiz. It also has a plenary activity to write a description of a famous person.