3Uploads
742Views
214Downloads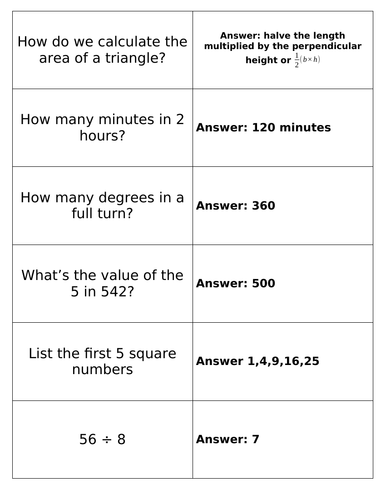 A series of Quiz Quiz Trade cards written with the support of the Foundation Knowledge Quiz's created by Jo Morgan. These questions can be used as a starter to develop student confidence for when students complete the Knowledge quiz created by Jo Morgan as a low stakes test.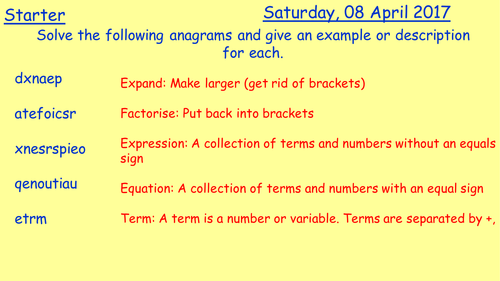 This lesson aims to challenge students and expose misconceptions throughout the lesson. The aim is to use non typical examples and questions to challenge miconceptions and push students to really think when solving these. Exam boards are takinkg this approach when designing exmination questions. One lesson has more challenging examples than theother.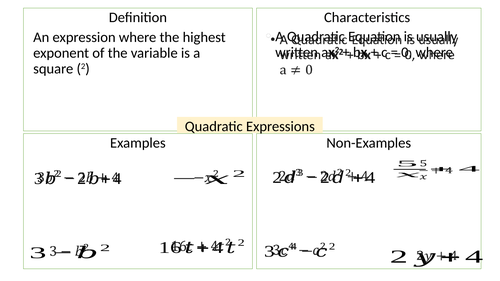 This powerpoint includes a Frayer Model activity to ensure students have a clear understanding of what a quadratic expression. It does not make any reference to the shape of the quadratic graph just the features of the expression.