ShiningMimi's Shop
These resources were made using Widgit Software: https://widgitonline.com/ (I highly recommend purchasing Widgit Online)
29Uploads
12k+Views
8k+Downloads
These resources were made using Widgit Software: https://widgitonline.com/ (I highly recommend purchasing Widgit Online)
Special educational needs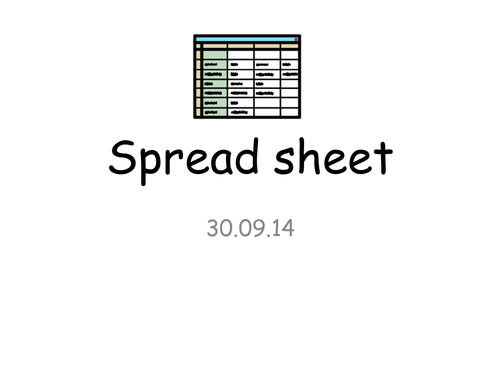 This computing/ICT activity links to the brilliant site purplemash.co.uk. Pupils learn to collect and sort information. Widgit symbols have been used.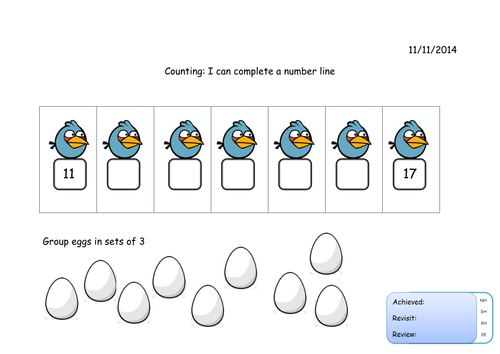 Pupils complete a number line and group angry bird's eggs into sets of 2 or 3.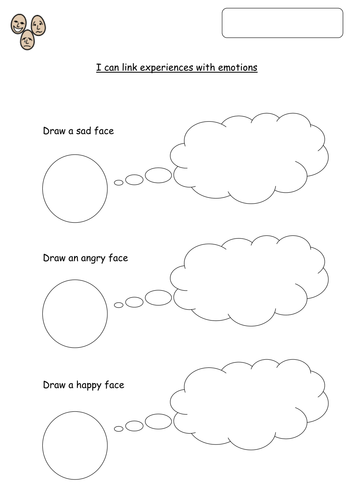 This worksheet can be used for pupils to practice drawing emotions and identifying times when they have felt that emotion.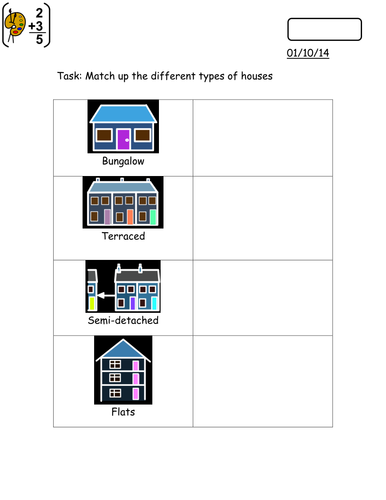 A powerpoint presentation, using widgit symbols and photographs, to provide a visual aid for four different types of house; bungalow, terraced, semi-detached and flat. The accompanying worksheet is a cut and stick, matching activity.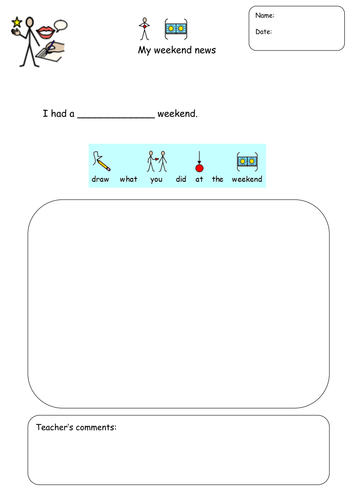 Supported by widgit symbols, pupils can indicate whether they have had a good or bad weekend. Space left for either symbol or hand over hand writing.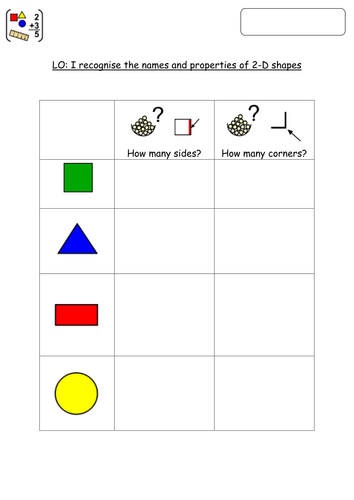 Worksheet 1 is a cut and stick activity, where pupils match shapes to their descriptions. Worksheet 2 asks pupils to record the number of sides and corners for each shape. Both worksheets are supported by widgit symbols.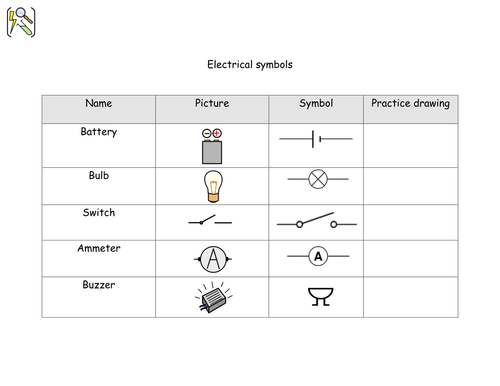 The resource can be played around with, depending on the ability of the students. The name of the electrical component is matched with the widgit symbol and science symbol. There is also a box for pupils to practice drawing the symbol. Hope this is useful!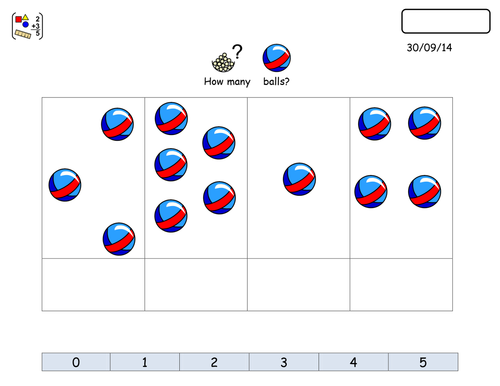 Pupils learn to count in 1's and say what is 1 more than a given number. Angry birds gif&'s used to support counting and widgit symbols. Comments/reviews appreciated!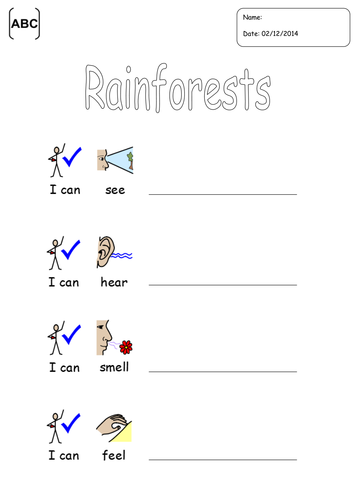 The template is supported by widgit symbols. Pupils finish sentences by adding words or pictures to 'I can see&', &';I can hear', &'I can smell&'; and 'I can feel&'.