6Uploads
322Views
177Downloads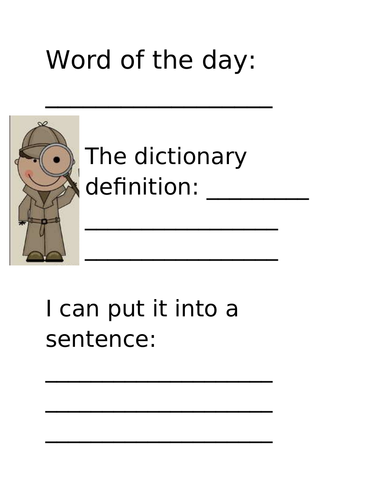 Encourage dictionary skills whilst extending vocabulary. Leave a child to explore the dictionary themselves and choose their own words, use for paired/ group work or target ambitious words to enhance an individual's vocabulary. Edit to suit the individual you are using it for. **Extension Early Years- jumble the letters of the word and get them to sound out the word to put the letters in order.) **Extension- use your word to create a silly sentence, or create a short story about the word/ with the new word in it, create a comic strip story using the word at least once in your "speech" ** Small amount of quick VCOP activities. Working on a larger bank of VCOP activities to hopefully share soon!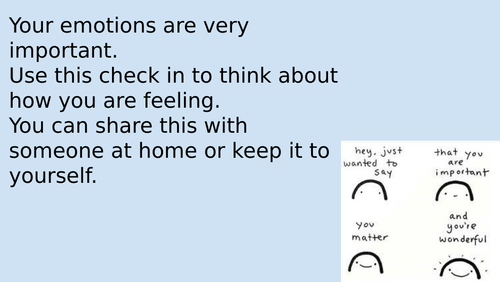 With schools being closed, pupils still need access to resources they would have used daily within school. In my classroom pupils had a daily emotional check-in which allowed them to communicate how they felt using Emojis. It is more important than ever to encourage people to keep speaking about how they are feeling. This interactive board can be edited and modified to suit an individual. Hopefully it will be useful for teaching staff/ parents or pupils. (Ironically you cannot put an Emoji in the title or description so this my DIY effort :-) !!)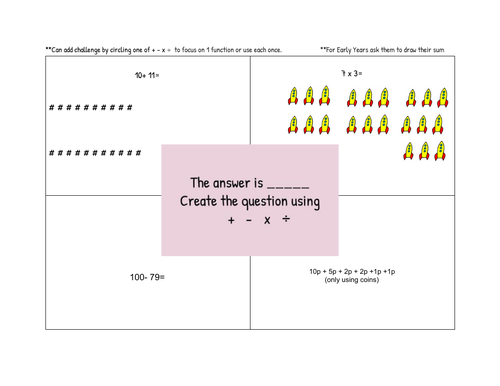 Can be used to complement Number of the Day. The first sheet provides examples of how to use the activity, the second page is the template. Good for early years to use with objects to support (addition and subtraction within 20). For example- give a child 10 sweets and ask them to split the sweets between 2 boxes. Then ask them to draw both boxes including how many are in each box. By splitting the same number in different ways repeatedly you can support their understanding of number bonds to 10. Good for first level/ KS1 to encourage strategies and boost confidence in explaining their thinking.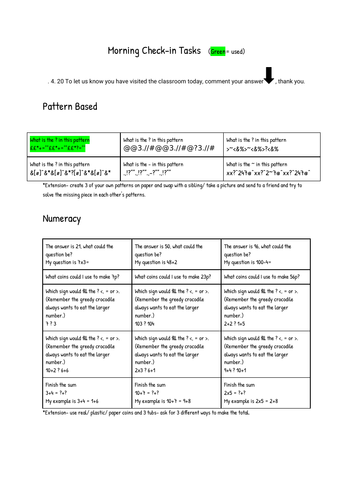 This resource has been used within my Google Classroom with KS1 students as a more interesting way to monitor student attendance within the classroom. I post a good morning post with 1 challenge in it each day asking students to comment an answer or response. I have found, so far, more students have participated in daily posts when they contain a direct question for them to give a response. For parent use I have included Extension tasks for some activities to lengthen an activity and encourage independent work. I would use this resource for 'break' activities (meaning you don't have to directly supervise the whole task) or a morning brain wakeup activity before getting into school set work.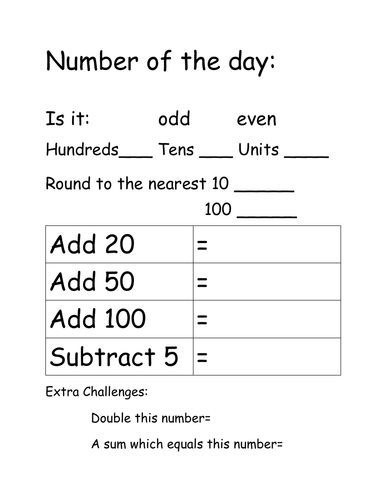 Choose a number and work through sheet. Can modify to support or challenge learning.