BUNDLE FOR MACBETH, INCLUDES: -HOMEWORK SHEET -VARK ACTIVITES -DRAMA ACTIVITIES -AQA MARK SCHEME ACCESSIBLE FOR STUDENTS.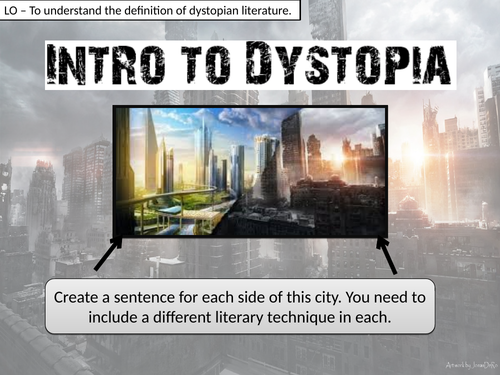 FULL LESSON FOR A SOW ON DYSTOPIAN FICTION - USING WITH TOP SET YEAR 7 BUT CAN BE USED ACROSS ALL OF KS3. SOW WILL BE UPLOADED IN BUNDLE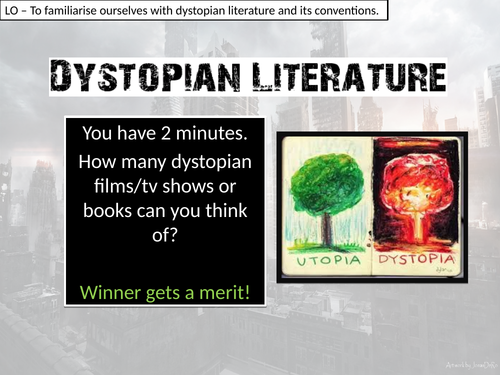 SECOND LESSON IN DYSTOPIAN LITERATURE SCHEME OF WORK. FULL LESSON. INTRODUCES STUDENTS TO THE CONVENTIONS OF DYSTOPIAN FICTION AND INCLUDES A WRITING TASK FOR AFL.
TO BE USED WITH GCSE AQA LANGUAGE PAPER 1. INCLUDES A VARIETY OF EXTRACTS AND MODEL ANSWERS. FULL LESSONS SAVING £56!!!
FAIRYTALE BUNDLE FOR KS3 (7,8,9) INCLUDES CREATIVE WRITING, HOMEWORK AND ALTERNATIVE FAIRYTALE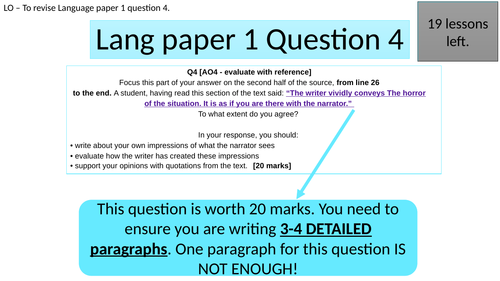 FINAL REVISION FOR LANGUAGE PAPER 1 QUESTION 4 FOR AQA GCSE. FULL LESSON. EXTRACT INCLUDED.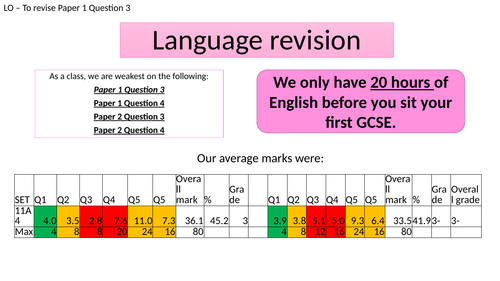 FINAL REVISION LESSON LANGUAGE PAPER 1 QUESTION 3 LOWER ABILITY. CAN BE USED FOR HIGHER. AQA GCSE FULL LESSON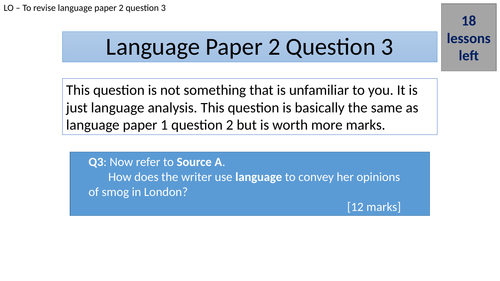 FINAL REVISION LESSON FOR LANGUAGE PAPER 2 QUESTION 3 FULL LESSON AQA GCSE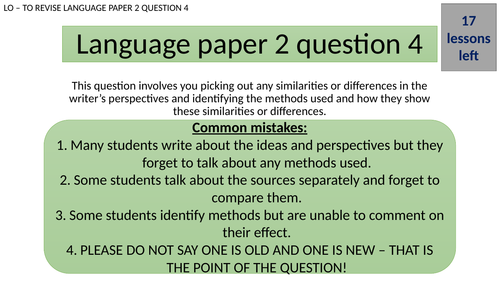 FINAL REVISION ON LANGUAGE PAPER 2 QUESTION 4 FULL LESSON WITH RESOURCE AQA GCSE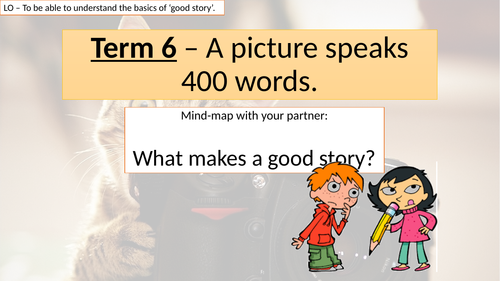 TO BE USED FOR KS3. SHOW DON'T TELL SKILLS. HOMEWORK INCLUDED. FULL LESSON