Miss Fotheringham's #ResourcesForArdgowan
In return for my FREE resources, please consider donating to: https://www.justgiving.com/fundraising/missfotheringham
8Uploads
2k+Views
1k+Downloads
In return for my FREE resources, please consider donating to: https://www.justgiving.com/fundraising/missfotheringham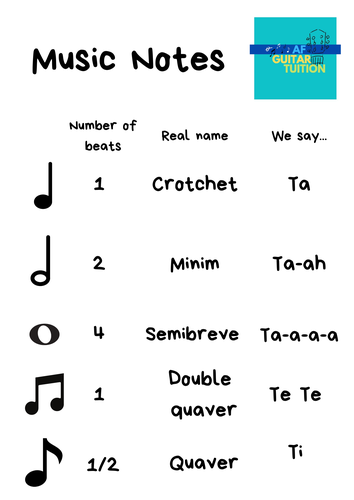 This help sheet names the most basic music notes, states the number of beats and "what we say" - this is often used in Kodaly music.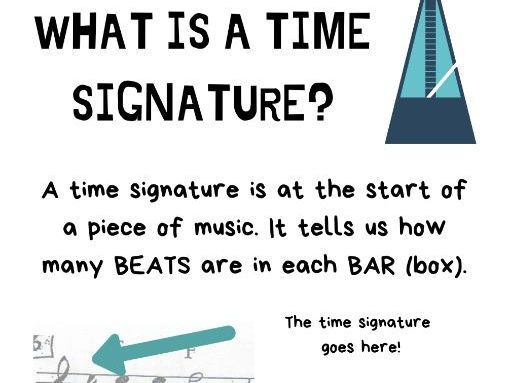 I spent over a month producing this book, and in return, if you can, PLEASE make a small donation to Ardgowan Hospice via my link: https://www.justgiving.com/fundraising/missfotheringham - anything you can spare - if its 50p, £1, £5 etc - it is very appreciated. Charities like Ardgowan Hospice need our help now more than ever. They looked after my mum before she passed away and I will never be able to thank them enough! The non watermarked version can be downloaded from GoogleDrive but first, you MUST confirm you have donated. Enjoy and please share your feedback on social media! Twitter: @missfothering Instagram/Facebook: afguitartuition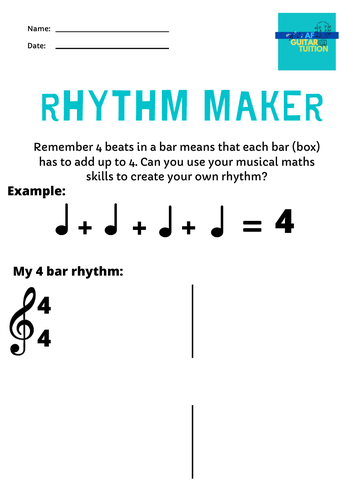 Encourage pupils to create their own rhythm (4 beats in a bar). Options for one bar and four bar rhythms.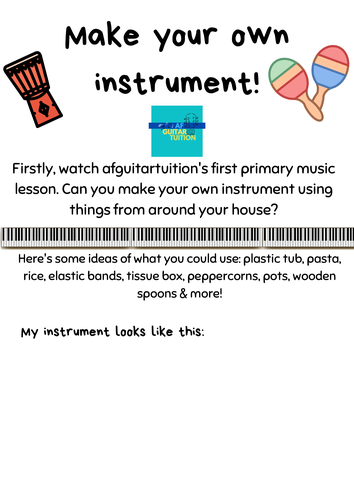 Template to support my "making an instrument" video. It can be found here: https://www.instagram.com/tv/CBbqFS1HhKk/?utm_source=ig_web_copy_link

PPT Content: What are contractions? List of common contractions What is the role of an apostrophe? When would contractions be used? The Task (spot contractions/non-contractions): Formal letter (editable) Infomal letter IN RETURN FOR MY FREE RESOURCES, PLEASE CONSIDER DONATING TO ARDGOWAN HOPSICE VIA MY LINK - 50P, £1 - ANYTHING YOU CAN SPARE IS GREATLY APPRECIATED! https://www.justgiving.com/fundraising/missfotheringham

This resource was inspired after noticing a rise in fake news during the Covid-19 pandemic. The same week, Facebook launched a campaign to help people spot fake news I also noticed similar adverts on the radio. This booklet aims to: Introduce pupils to the terms fact/opinion and provide opportunities to apply knowledge. Encourage pupils to think about what the term 'text' means, state examples, learn that all texts are created for a reason and think about when fact/opinion may be used. Highlight the importance of taking into account all the information provided and to see things from different perspectives. Explain that the language is powerful. The language sets the tone and has the potential to condition the response of the reader. This resource includes: Guidebook Slides with activities Ordering news activity Extra activities (different format) 'Line up' activty