24Uploads
40k+Views
21k+Downloads Used somebody else's pictures but created a PowerPoint to explain what each of the artefacts are.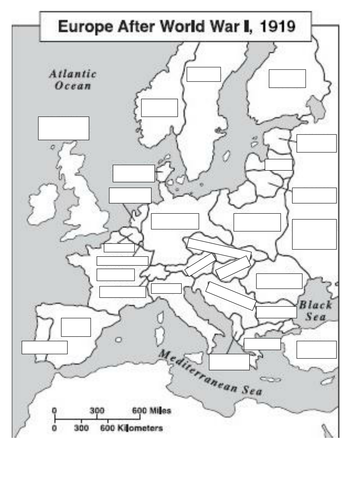 Two blank maps of Europe showing it before and after WW1. I got the children to label the maps and note down the differences before and after.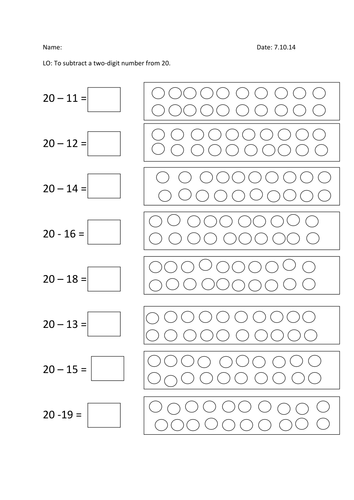 A worksheet to help children subtract 2 two-digit numbers from 20. They cross off how many circles are being taking away and their answer is how many is left.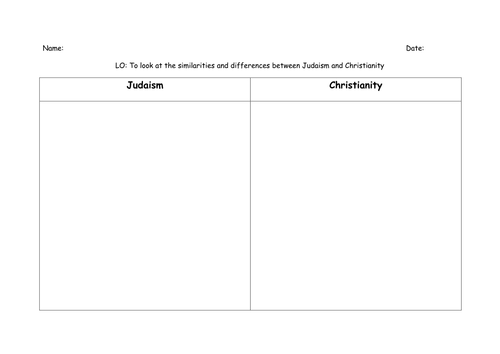 A simple table where children can compare the similarities and differences of Judaism and Christianity e.g. Christian's use the bible and Jewish people use the Torah A nice sheet where children have a picture of the adult, a blank box to draw a picture of the offspring and a space to write the correct name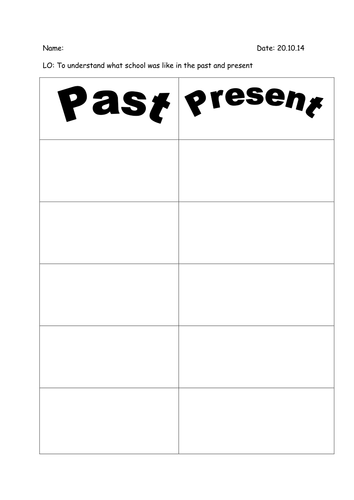 A simple table where children can draw/write a feature of school in the past and present to compare the differences/similarities.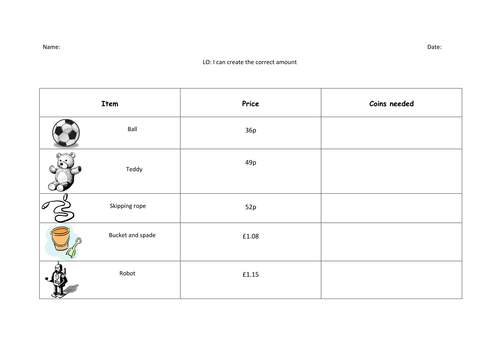 A simple sheet where children have the space to draw what coins they would use to create the amount given. Two challenges included I gave each child one of these so they knew what they had to include in their instructions Simple sheet where children can draw and write sentence to explain how Shabbat is celebrated.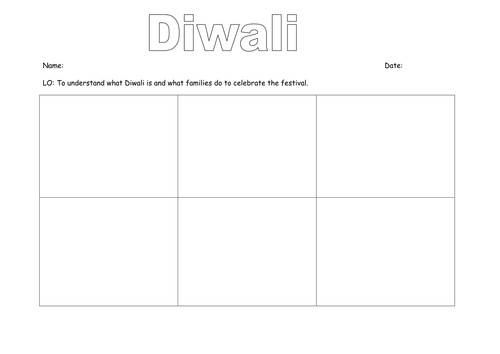 A simple sheet where children can choose 6 things, that families do to celebrate Diwali, to draw a picture of.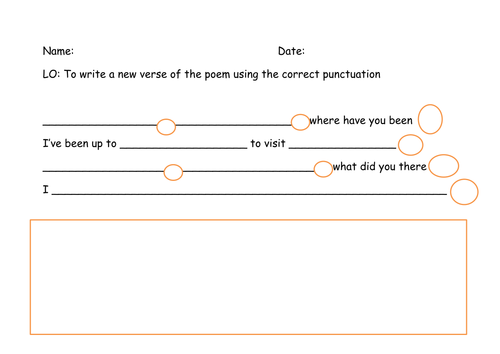 The children were creating their own version of 'Pussycat, pussycat where have you been?&' We were focusing on using the correct punctuation and I added circles so they knew some kind of punctuation had to go there. Easily adapted to other poems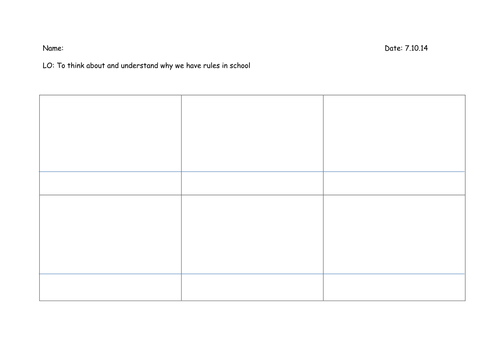 A simple sheet where children can draw a picture and write a rule which they have in school/class