Amy's Shop
I am a teacher following the Edexcel curriculum for GCSE OCR for A level.
43Uploads
3k+Views
329Downloads
I am a teacher following the Edexcel curriculum for GCSE OCR for A level.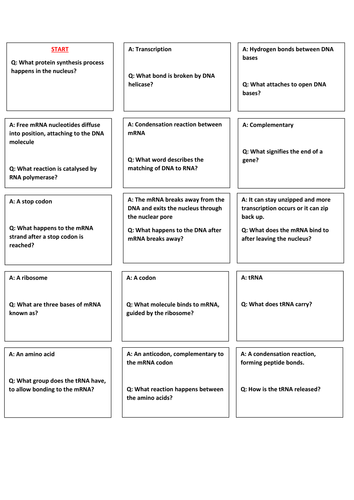 The game covers protein synthesis at GCSE level (prokaryotic protein synthesis at A-level). Good as a plenary or revision activity. Students split into groups of 2-4 and ask the questions on the game cards. Can also be used as individual flash cards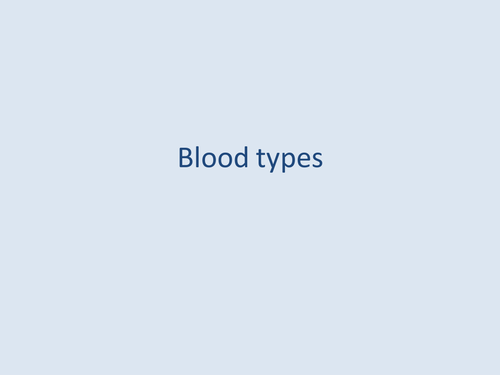 Covering multiple allele genotype and phenotype (using ABO blood groups as an example), as well as sex-linked disorders. Teacher notes, student activity and exam-style questions included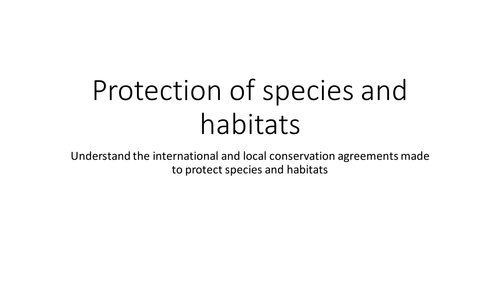 Covering CITES, Rio convention, countryside scholarship scheme and environmental stewardship scheme. Detailed teacher notes, discussion points and comprehension questions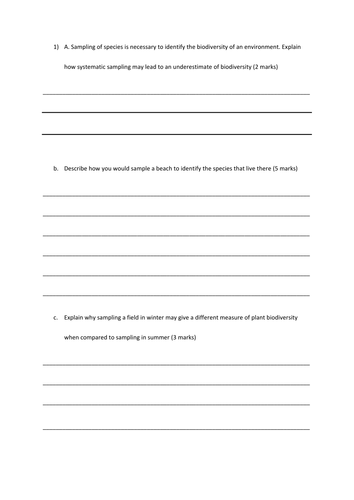 OCR biology biodiversity end of topic test and mark scheme. Adaptable for other exam boards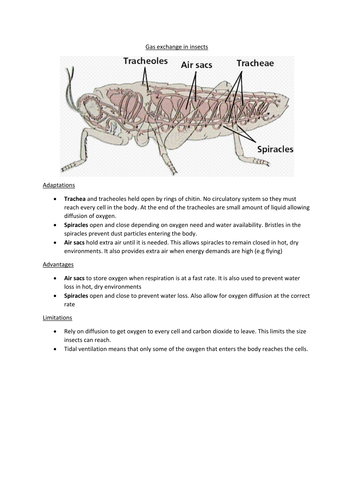 Information sheet covering the structure, advantages and limitation of gas exchange in insects. Comprehension questions and mark scheme included. Ideal as an independent in-class activity or homework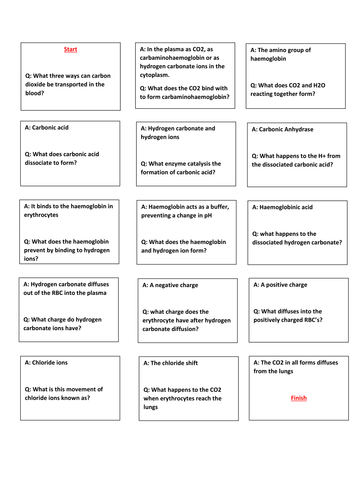 Circle game covering the transport of carbon dioxide in the blood. Good as a plenary, individual or group revision activity.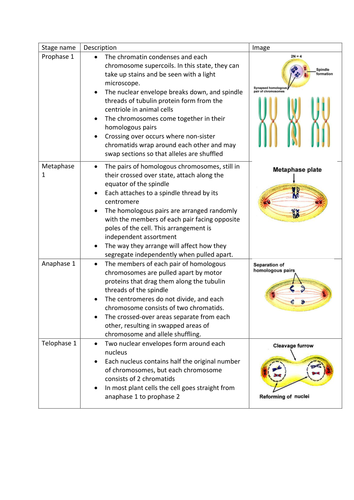 Card match up. Match the stage of meiosis to the description and the image. Good as a plenary or as a revision tool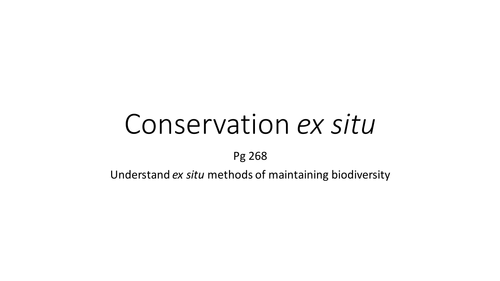 Conservation ex situ covering zoos, botanic gardens and seed banks. The advantages and disadvantages of ex situ conservation is also covered with comprehension questions at the end.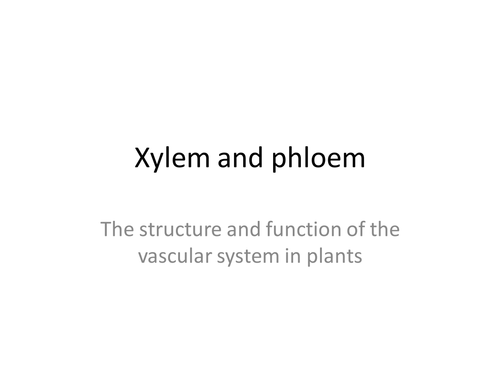 Lesson covering the structure an function of xylem and phloem in plants. Teacher notes included in the notes section of the PowerPoint. Comprehension questions and model answers included.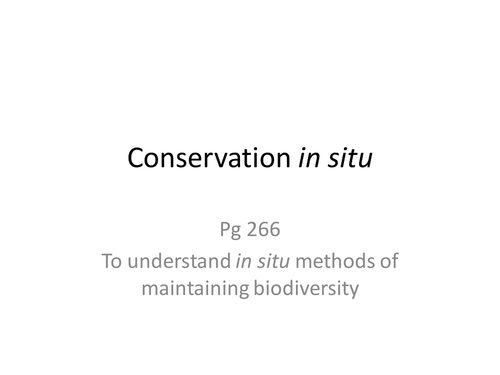 OCR Conservation in situ. Use with textbook or easy to adapt. Covering legislation, wildlife reserves and repopulation. teacher notes at the bottom of each slide for discussion points.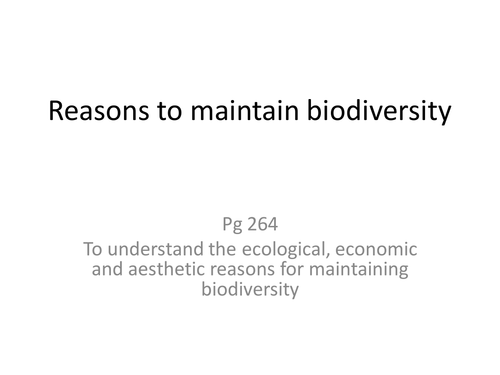 Covering A-level ecological, economic and aesthetic reasons to maintain biodiversity. Comprehension questions the end. Easily adaptable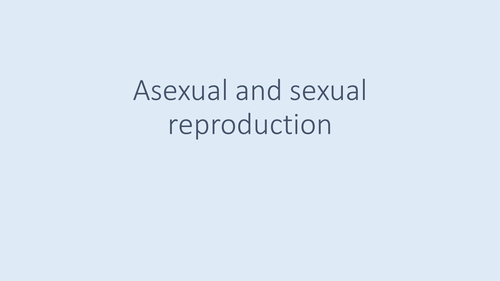 Asexual and sexual reproduction PowerPoint covering the advantages and disadvantages of both and comprehension question.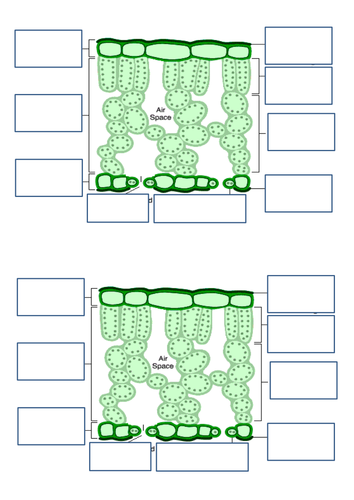 Following Edexcel's 9-1 curriculum for biology. Covering the structure and function of a leaf, the stomata and the photosynthesis equation. Pupil question, homework and teacher notes included.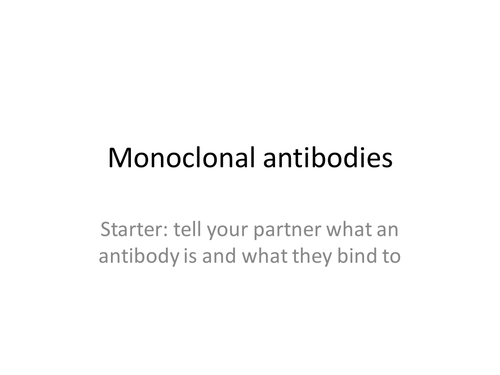 Following Edexcel 1-9 curriculum. The lesson describes the process and uses of monoclonal antibodies. Suggested to use Edexcel's strengthen monoclonal antibodies sheet in conjunction with this lesson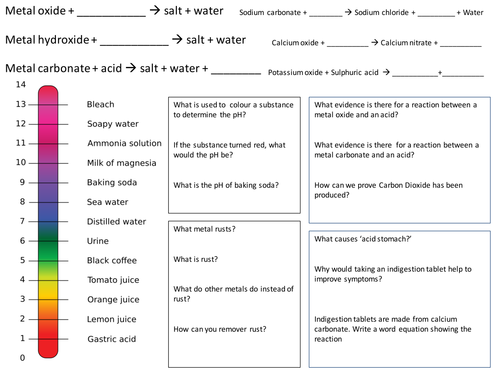 A crib sheet covering metal oxide reactions, metal carbonate reactions, pH and some practical skills. Answers included on the PowerPoint.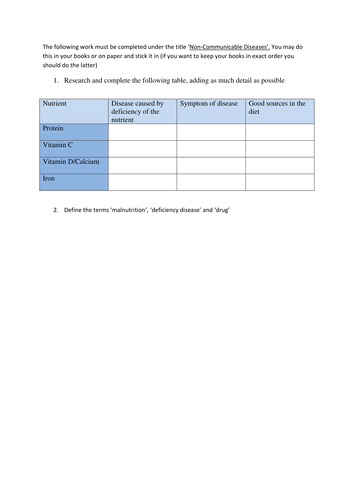 Lesson 2 of the 'Health, Diseases and Development of Medicines' Edexcel topic 5. Following the exam board specification, learning objectives and textbook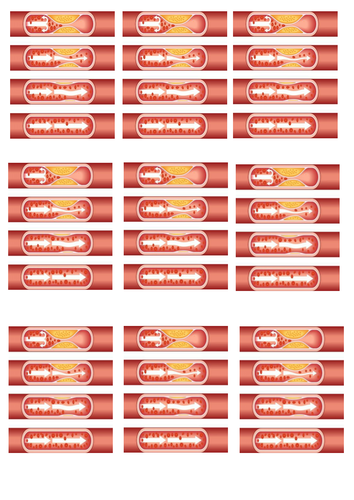 Lesson 3 of the Edexcel 'Health, Diseases and Development of Drugs' topic. Following the exam board specification learning objectives and the textbook.
Lesson 1 'Health and disease' from topic 5 of the new Edexcel 1-9 GCSE. Following the exam board specification and textbook.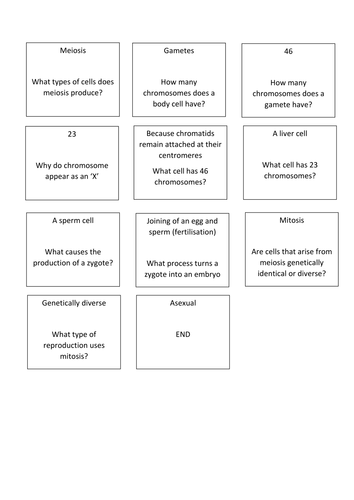 Game designed to test the recall of pupils regarding mitosis and meiosis. Works well as a lesson activity or revision tool