Learning by Doing in Science
27Uploads
624Views
12Downloads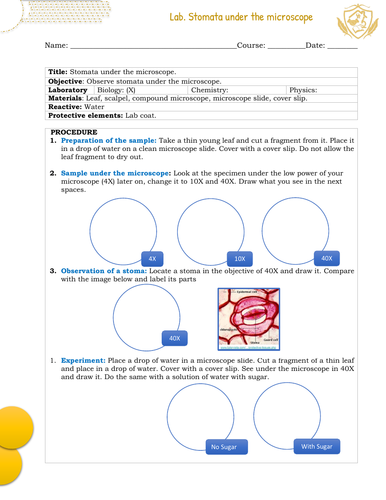 Let's see the stomata together. This practice lab is designed to see stomata with their parts and one experiment. Learning by doing is my way.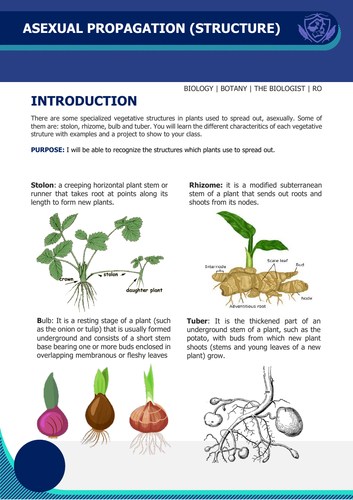 Students will know the structures different to fruits, flowers and seeds used to propagate plants asexually. There is a precise content and specific activities to make the activity more interactive. Learning by doing is the way.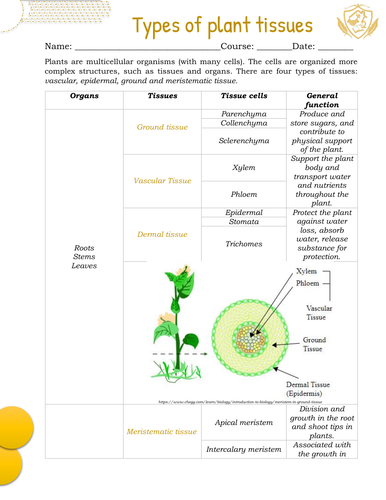 Hello, It's time to learn about the plant's tissues. High quality content, precise and organized. You will get some exercises to practice. Learning by doing in the way.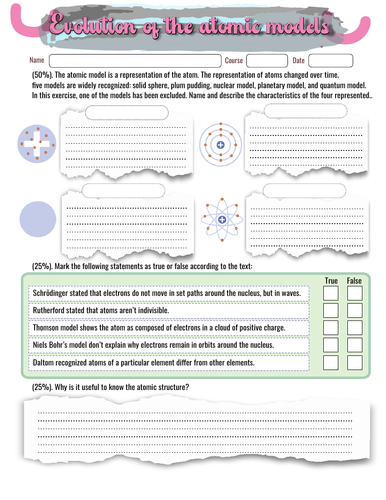 What are you waiting for? This resource is the opportunity to improve the learning experience to your pupils about the evolution of the atomic model. Let's do it together.

What are you getting when you buy this resource? You get a PDF document where your students will learn and practice the structure of the atom. It's clear and precise, with a precise purpose written at the beginning. Your job easier and better!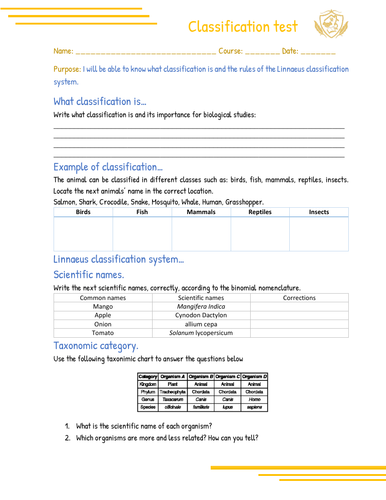 Hello It's time to teach what classification is and how to write the scientific name. The answers are included. Enjoy it!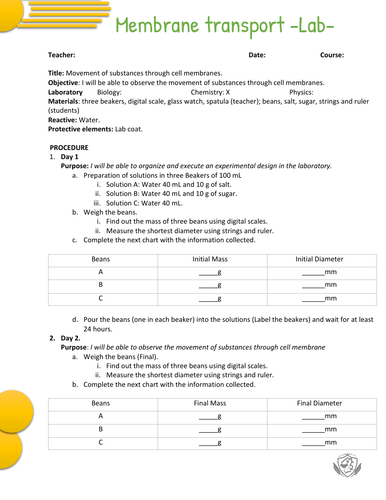 Carrying out a laboratory experience on membrane transport with your students is not difficult. Yes, teacher. You just need some materials that you can easily get at home… Learning by doing is my way!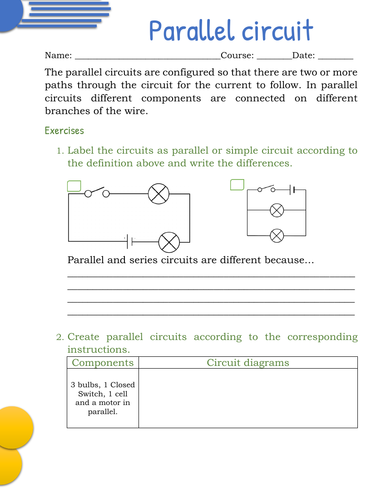 You can teach or learn about the parallel circuits with this precise activity: Definition, example with circuit diagram (exercise) and creating new circuit diagrams according to corresponding instructions. Learning by doing is my way.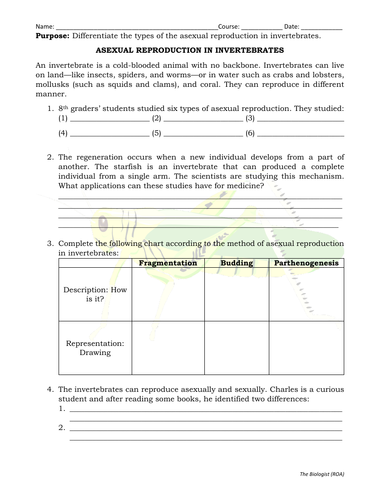 The invertebrate can reproduce sexually and asexually. You can use this resource to teach he asexual reproduction in invertebrates. The methods of reproduction are: Budding Fragmentation Internal Buds Regenerarion Parthenogenesis Learning by doing is my way. Rafael O.* The Biologist!*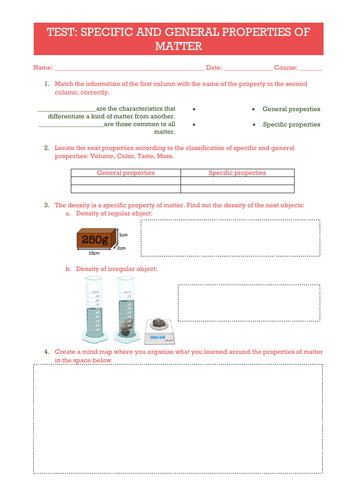 Hello, teacher! Let me explain what I designed for you, here. This is a document where students can practice the specific and general properties of matter. Students will… Differentiate between specific and general properties of matter. Figure out two exercises about how to find out the density of a regular and irregular object (specific property). Create a mind map where they show what they know about the properties of matter. Learning by doing…

you are going to dive into the fascinating world of chemistry, specifically the Periodic Table of Elements. The Periodic Table is an essential tool used by chemists all over the world to understand and predict the behavior and properties of elements. In this activity, you will learn about the structure of the Periodic Table, how it is organized, and how to identify the key information found within it.

This is an activity where students can study the concepts around electricity and a problem situation about alternative energy. It can be used a quiz or a worksheet. Learning by doing is the way.

Teach the four periodic properties: atomic size/radius, electronegativity, electron affinity and ionization energy. This worksheet has definitions, illustrations with the tendency/trend in the periodic table and some exercises. It's important to say that I decided to not include the answer, because students can access to this by buying it and sharing on the Internet and the worksheet will not be functional with the time if it occurs. My name is Raphael, a Biologist who like to create content to teach Science. Learning by doing is my way.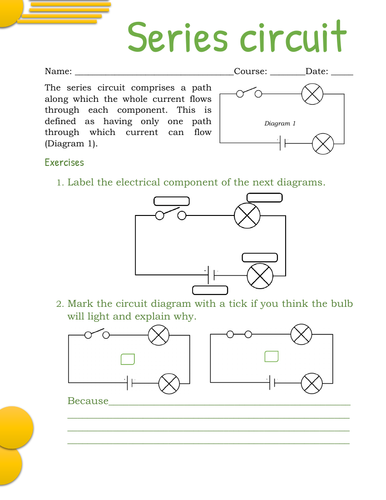 Are you teaching series circuits or will you? This document can be useful for you. Students will define what a series circuit is, review some electrical symbols and create diagrams according to specific instructions. Learning by doing is my way!!! Pages: 2.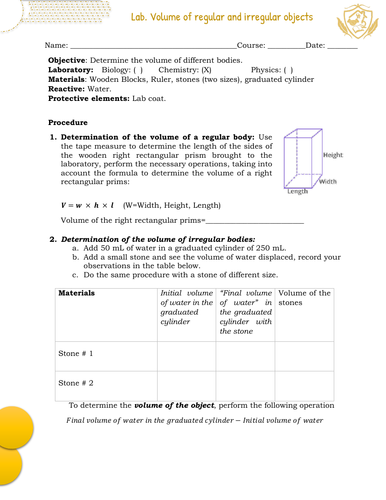 You can use common lab materials to find out the volume of regular and irregular object. I applied this laboratory with fifth graders students getting excellent results. Learning by doing is my way.

Este e-book ha sido creado para ser un recurso de apoyo para aquellos que desean aprender o mejorar su nivel de inglés, con la meta de hacer de su experiencia de aprendizaje algo enriquecedor y transformador para sus vidas. Nuestro objetivo es proporcionar una guía completa y paso a paso para utilizar ChatGPT como herramienta para mejorar tus habilidades en inglés. Con este e-book, queremos ayudarte a superar cualquier barrera que puedas encontrar en el proceso de aprendizaje de este idioma, independientemente de tu nivel actual.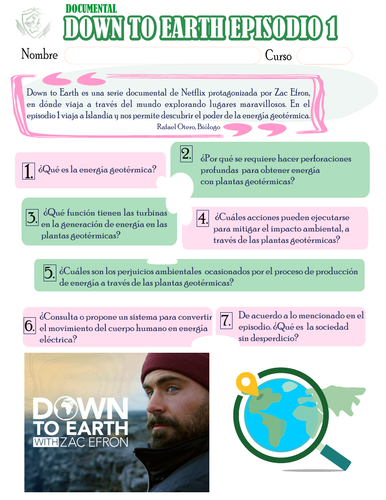 Down to Earth, Episode 1 The resource is in Spanish. You can use it to teach alternative energy. I hope you enjoy it!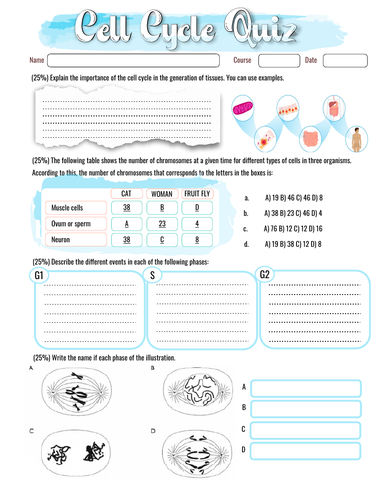 This resource can be used to evaluate: Importance of cell division in tissue's generation. Diploid and haploid cells. Phases of interphase. Phases of mitosis. I hope you enjoy this resource!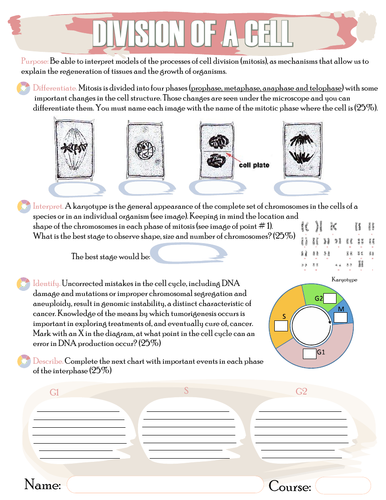 Hey! Are you teaching the cell cycle to your students? Let me tell you that what you are teaching needs to go further. This resource will help you do just that. Enjoy it!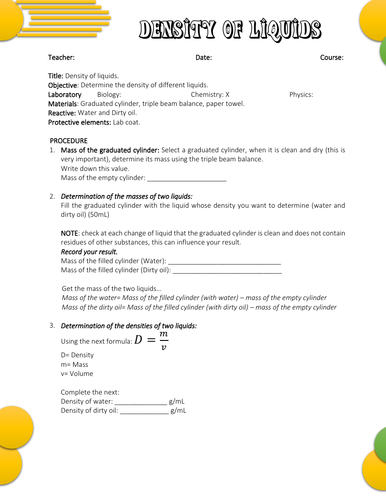 This is a precise laboratory experience where students will learn how to find out the density of liquids. Learning by Doing is the way.