Atb.2009's Shop
I am a Deputy Headteacher, Year 5/6 teacher and English Lead sharing some of my work.
11Uploads
18k+Views
525Downloads
I am a Deputy Headteacher, Year 5/6 teacher and English Lead sharing some of my work.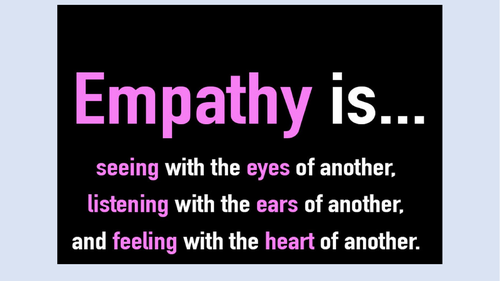 Assembly on the theme of empathy Several slides on definition, examples, a story and save photos and quotes to spark discussuon. A copy of my successful supporting statement for a deputy headteacher position I applied for. This will hopefully help you to write your own by seeing how I answered the job specification and description. School specific mentions have been taken out.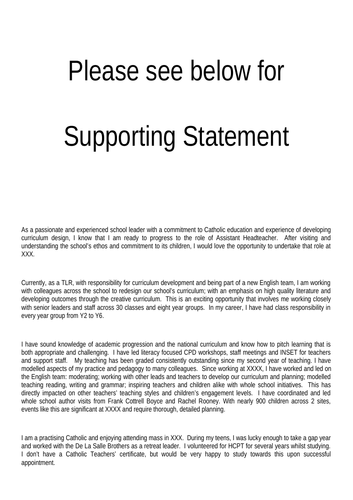 Attached is my successful supporting statement for my Assistant Headteacher role. I hope that it may give you an insight into the content and structure needed for a strong application. A traditional carol concert script to be used with KS2. Traditional retelling of the Christmas story split up into numerous reading parts for children. Youtube links to hymns to use in practices. Also attached is an accompanying powerpoint with all the lyrics and some pictures and words to accompany the Christmas story. A mix of traditional and modern religious hymns. Finale with Nazareth from the Nativity film (a choir and crowd pleaser) An assembly discussing the definition of resilence and linked concepts/ synonyms. There are links to several videos using sports and actors personal journeys to inspire children to never give up. Finishes with a mantra to practise with the children and a prayer (from a Catholic school)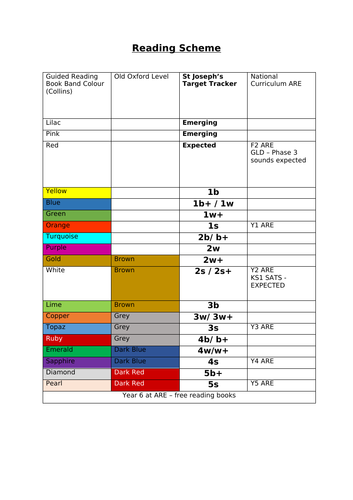 Collins and Oxford coloured book bands levelled against National Curriculum age related expectations and Target Tracker levels. Assembly powerpoint to aid discussion about what a hero is. A little bit on the image and role of superheroes/footballers as heroes and then some slides of different heroes we studied as a school to aid discussion about if we know why we class them as heroes.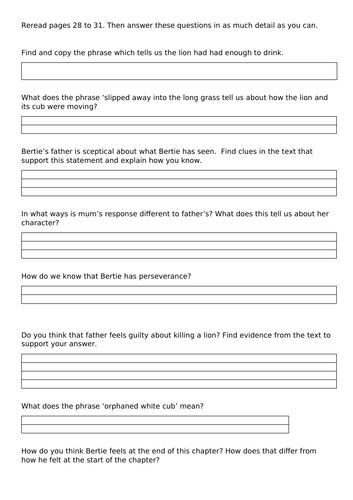 Reading comprehension aimed at Y5 but could be adapted answering questions on several pages from the Butterfly Lion by Michael Murpurgo.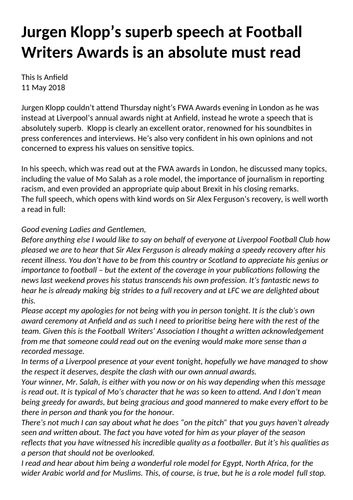 Includes extrract from FWA writer awards where he discussed many topics, including the value of Mo Salah as a role model, the importance of journalism in reporting racism, and even provided an appropriate quip about Brexit in his closing remarks. Attached also is a reading comprehension I made about the speech. It is funny and relevant and good to engage boys and all football lovers. Questions hit curriculum content domains.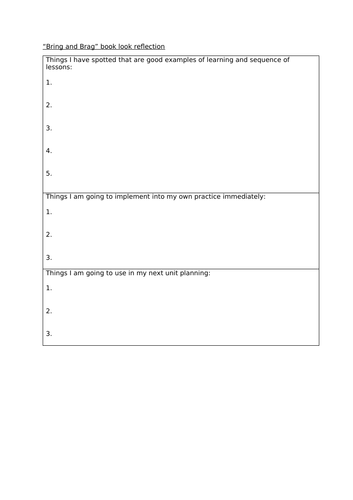 This proforma is short and simple but useful for staff to reflect upon good practice when we have book looks where we bring and brag about some good learning that has been happening in our classrooms. A week of planning and associated resources looking at poems inspired by the sights and sounds of a music festival, specifically Glastonbury! A really fun week of learning that the children loved! Different poems looked at and analysed. Included in download: Planning, poems to analyse and compare, grammar activities and resources, smartboard for the week, success criteria for written outcome. Written outcome - odes.