10Uploads
28k+Views
60k+Downloads
Macbeth Display Includes: Title and author names Hand drawn Shakespeare image in a popular 'faceless' style *Themes Blown up 'Macbeth' image for large scale background Quotation posters are free to download from MLY https://www.tes.com/teaching-resources/shop/Mathew-Lynch
Crime board style display for An Inspector Calls. Includes: Title and author names Character images including a hand drawn Inspector Goole in a popular 'faceless' style Evidence for each character To complete you will need some key quotations written on 'post it' notes. I used the opening stage directions for this.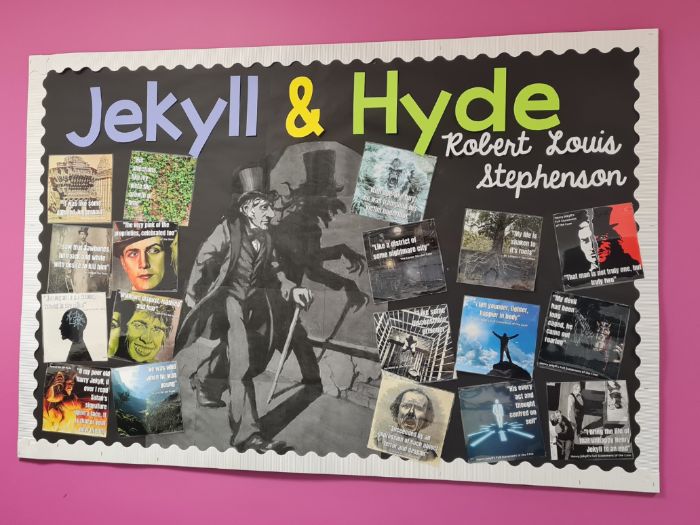 Jekyll and Hyde DIsplay Included: Key Quotations Posters Large scale background Image Title and author's name - please note the file holds the correct spelling of STEVENSON
Resources for all 3 displays *AIC *Macbeth (quote posters downloaded for free from MLY) Jekyll & Hyde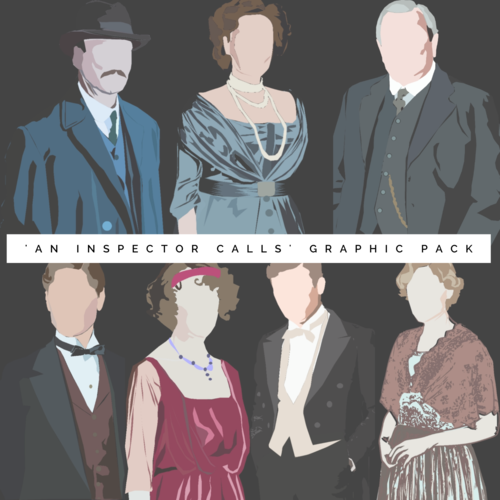 Character drawings for An Inspector Calls. PNG and SVG format so fully scalable to A0 - No backgrounds Can be used in Office applications and other graphics apps such as 'Word Swag' to create posters and other visual resources.
Full English SKills Progress Tracker. This year long tracker is for KS3 English and tracks assessments all reading and writing skills for each half term. Once you input the pupil information and targets ( we work in sublevels HML, but this can be edited) and the results for each assessment the tracker will calculate average scores and work out how many sublevels of progress the pupil has made against their target. It also calculates whether or not they have progressed or gone backwards from their last assessment and by how many sublevels. The tracker is set up for a whole year group but can be easily filtered for classes, gender, SEN and other groupings. Marking sheets also available. Please comment below if you'd like them. Hope you find this useful.
This unit has been designed as an introduction to whole novel study and is underpinned by core reading skills and subject disciplinary knowledge. Over the course of the unit pupils look at the genre of spy fiction and how themes develop within novels. They are given the plot at the beginning of the scheme in order for them to better understand how the characters and themes develop within this – it also allows for a tighter focus on language analysis. There is a focus on author intent, which is developed through videos and insight from Horowitz himself. There are opportunities to hear him reading the novel to the students for a full immersive experience with the writer. There is a strong focus on reader emotions throughout the scheme which helps pupils to track and analyse the authors intent and how he has used language to shift emotion.
This unit aims to introduce pupils to non fiction language techniques and forms. It uses global issues as a stimulus and invites pupils to look at leaflets, speeches, articles and campaigns which aim to get messages across using non fiction language techniques. There is an emphasis on using inference skills to analyse language and develop knowledge of of they are used in different contexts
Genre logos used for our reading for pleasure initiative 'Reading Routes Png files with transparent back
Resources that contain sheets of stickers which cover every Assessment Focus for Reading and Writing at KS3 English.