3Uploads
171Views
9Downloads 1 to 10 times tables in the first ten number bases. Contain 10 posters than can be enlarged to A3 size or bigger poster that can be used as a classroom or corridor wall displays. There are a few mistakes that have been deliberately placed into the tables as a challenge for pupils to spot. A spreadsheet that makes a Triangular and Square Serpinski's gasket from coordinates plotted as a scatter graph.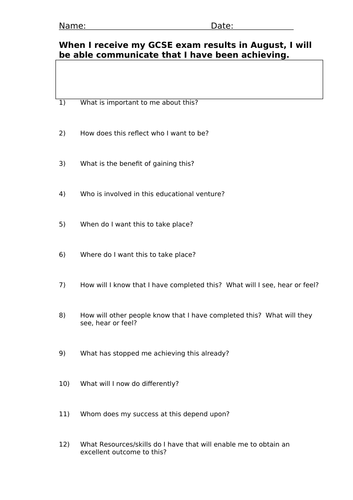 The resource is a series of questions that help pupils form a well formed outcome for their GCSE examinations. This is worksheet is based on an NLP technique and can be used at the start of a revision process or in a study skills setting.