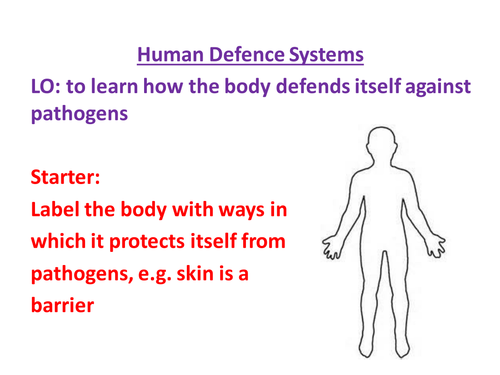 Body's initial main line defences to label, storyboard to complete using mixed up statements in PPT.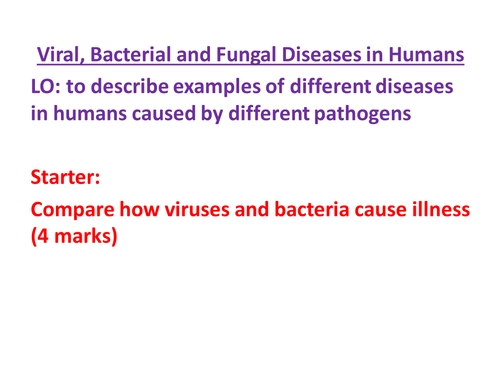 Research task. Table for students to complete. Answers in PPT for SA or PA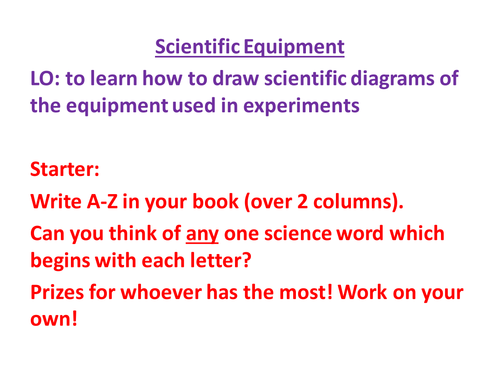 PPT - includes a carousel activity - describing pieces of equipment, what do they think it might be used for. Followed by cut and stick (not uploaded - from another user)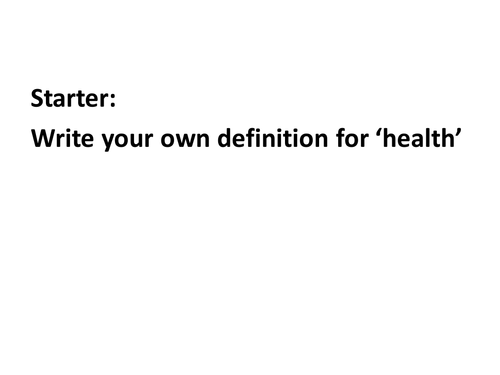 PPTs - descriptions, examples, risk factors, social and economic impacts, pathogens cut and stick comparison with answers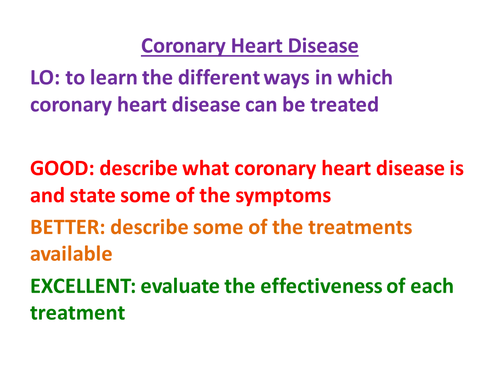 PPT 6 posters on each treatment - artificial hearts, artificial valves, bypass surgery, heart transplants, statins, and stents. Each poster has a description of the treatment and advantages and disadvantages. Perfect for laminating as using as an independent learning info hunt. Kids really enjoy it and find it interesting. Collection table for students to complete. Application questions with answers in PPT for SA. Flipped homework task for next lesson on components of the blood.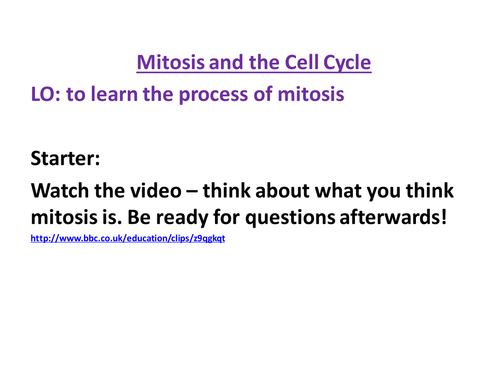 PPT, Cut and Stick (another user), Cell Cycle to Label (one SEN version)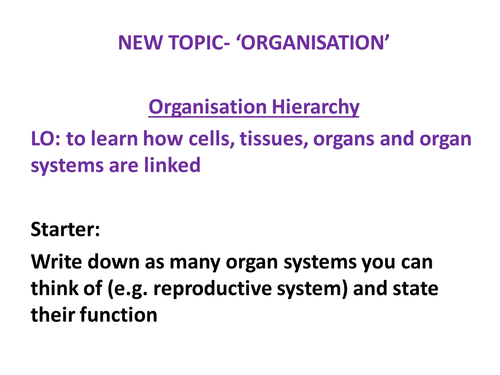 PPT to describe the links between cells, tissues, organs and organ systems Usually do an information hunt but I have been using another user's resources so have not uploaded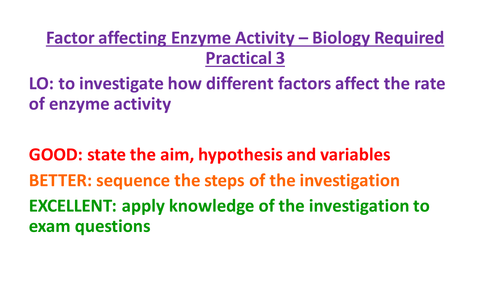 PPT, instructions (from AQA), practical writing frame for SEN and sequence activity for method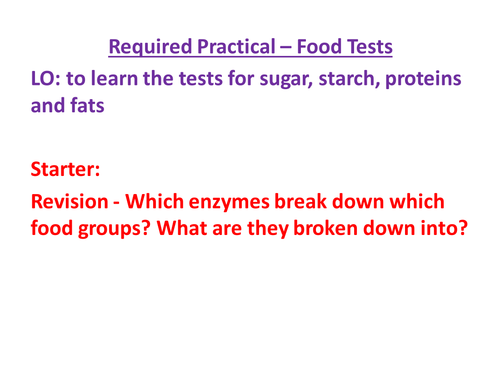 PPT explaining each test with visuals of positive and negative results Summary sheet for each method - to be completed before doing practical Application questions adapted from another resource - answers in PPT for SA.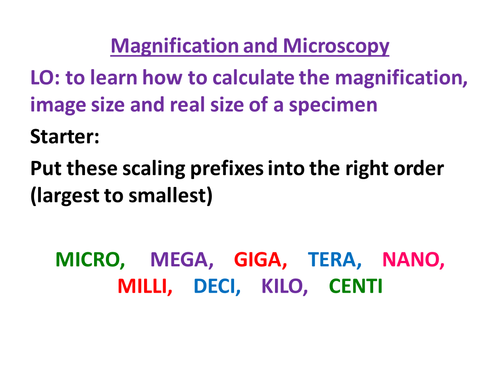 Resources for students to practice converting units, applying magnification equation and re-arranging. Some parts of resource from another user - thank you!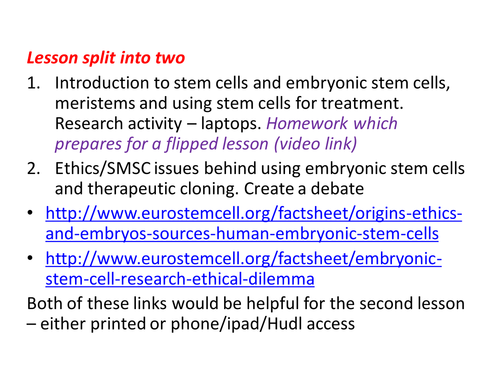 Takes 2 lessons PPT and worksheets. Questions to answer during video 'A Stem Cell Story'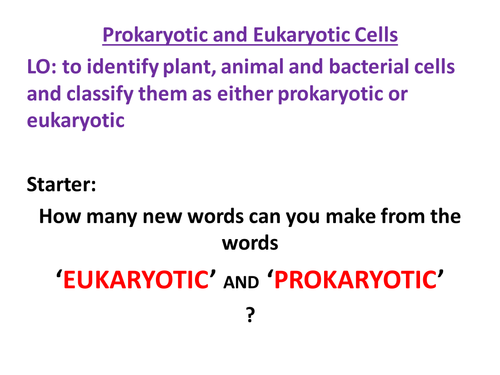 PPT, Cut and Stick Comparison (another user) and information sheets to be used as help sheets.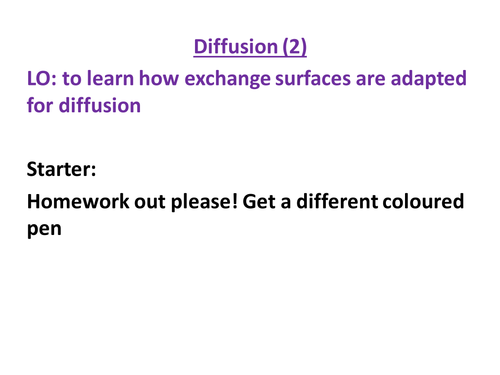 PPT and worksheets - calculating SA:V of cells in the form n:1 and linking to which is most efficient for diffusion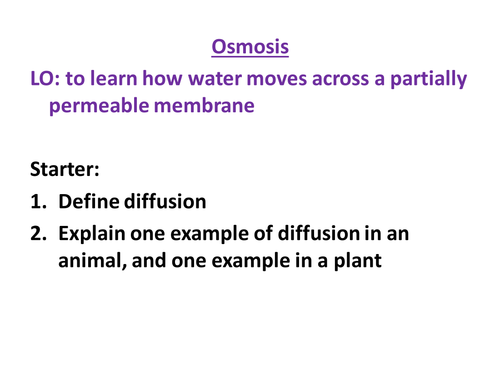 PPT and worksheets for teaching osmosis. Looking at osmosis in gummy bears and resources for planning and undertaking the required practical