LoveToRevise
Here are many resources which can be used for revision, powerpoints for class and much more
60Uploads
5k+Views
2k+Downloads
Here are many resources which can be used for revision, powerpoints for class and much more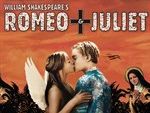 Romeo and Juliet character revision for GCSE English Literature. Prepare your students and get them into the mindset of each main character before their exams!
A detailed structure on how to tackle paper one GCSE AQA English Language. This is a useful guide for students for their upcoming exams.
Complete resources for GCSE WJEC course for unseen poetry. Includes powerpoints, exercises and many more exciting activities for students to help them prepare for exams
GCSE English Literature The Woman In Black detailed presentation including the plot, chapter summaries, character analysis and relevant themes portrayed. A perfect way to teach GCSE students and help aid revision in class.
Description Here is a PowerPoint on the plot and context of Macbeth which is a great resource to use as a class lesson and project onto the board. I find that this engages the students better. This PowerPoint includes quotes too. Whats Included Quotes Plot and context Quick Downloadable version
Description Here is a GCSE or A-Level Best selected Macbeth quotes including detailed analysis. This is a great revision tool for students wanting to maximise there grade and great for teachers to hand out to students. Whats Included Detailed Analysis and Great quotes Quick and Easy Download
Full notes, analysis and summary for each chapter of The Great Gatbsy
GCSE English A View From the Bridge Detailed Analysis. An extremely detailed analysis of Aurthur Miller's A View From the Bridge. Includes themes, audience/purpose, stylistic devices, structure, and summary of each episode of both acts of the play.