Charlotte Shanks's Shop
A range of Geography resources for KS3-5
12Uploads
3k+Views
261Downloads
A range of Geography resources for KS3-5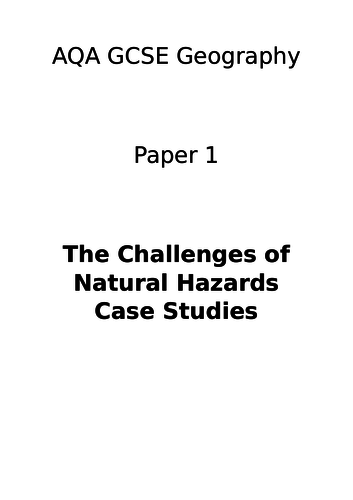 I have created a blank case study booklet for paper 1 for the 9-1 AQA Geography GCSE. The pupils are to complete the booklet as part of their revision It has been based upon the specification. -Challenges of natural hazards -Living World -UK physical landscapes (coasts and glaciers - can be easily adapted to rivers)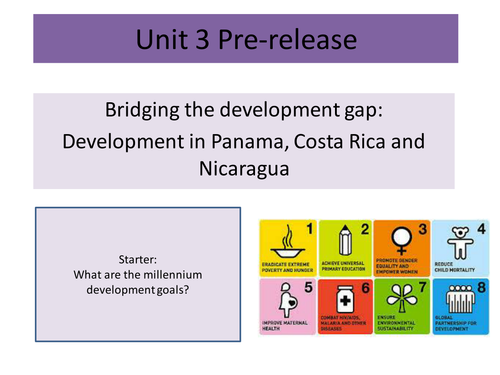 A Powerpoint presentation for the 2017 Edexcel Unit 3 pre-release This is the second lesson which focuses on: -MDG's -Ecotourism -Transoceanic megaprojects -Environmental Challenges -Views 1-5 The lesson includes definitions, references to the pre-release booklet and a number of questions for pupils to focus on.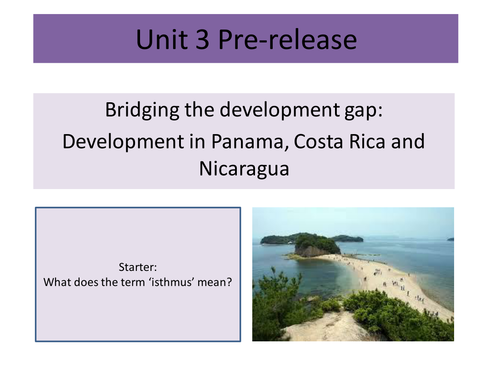 A complete powerpoint presentation using figures from the pre-release booklet. It includes: -Colonisation -Indicators of development -Exports -Poverty -Primary school enrolment -Informal employment The powerpoint consists of questions and tasks to go through with the students and to help them make synoptic links IT DOES NOT INCLUDE: ECOTOURISM, TRANSOCEANIC PROJECTS AND ENVIRONMENTAL CHALLENGES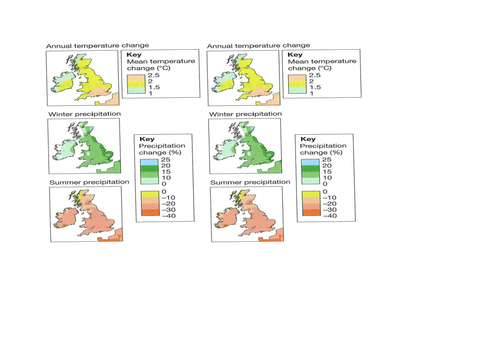 A complete lesson on the impacts of climate change on the UK All worksheets included. Activities include: a continuum line, sorting the effects into positive and negative, GCSE style question with success criteria and a newspaper article Learning Objectives: TBAT explain how the UK may be affected by climate change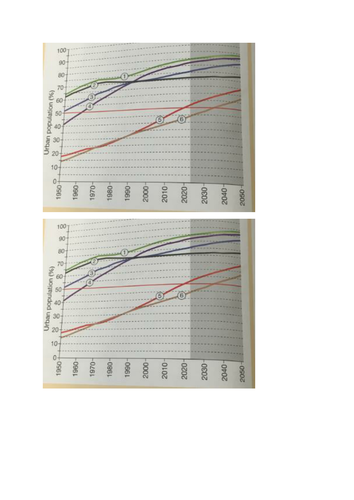 GCSE Geography Edexcel B Challenges of an urbanising World - Lesson 1 An Introduction to Urbanisation *Fully planned to the first point of the specification *Lesson includes a range of activities and homework *All worksheets included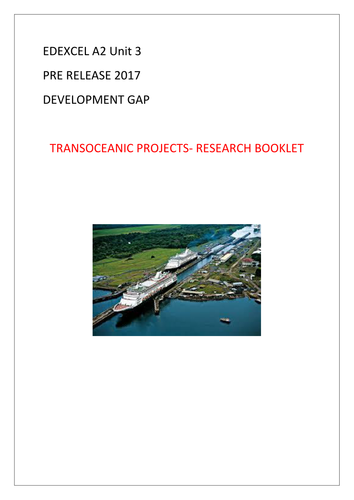 A research booklet for the 2017 pre-release on development gap -Include Panama Canal -Transoceanic Projects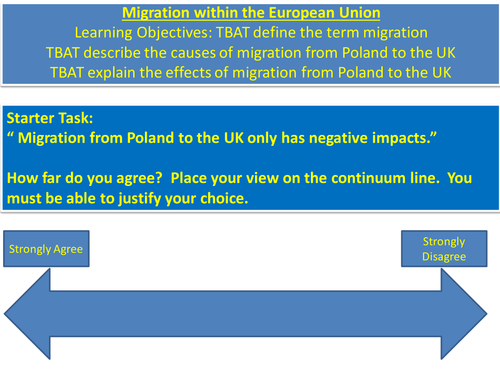 A full lesson including worksheets on migration within the EU from Poland to the UK The lesson includes a definition of migration. A re-cap on push and pull factors Cause of migration from Poland to the UK and the impacts of the migration.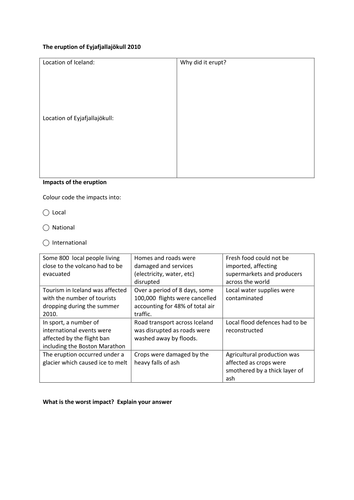 Learning Objectives: To explain the impacts of a volcanic eruption A lesson on the impacts of volcanoes and the Iceland 2010 eruption Planned for mid ability year 8
For the new specification, A3 revision sheets for the Tectonics topic (A LEVEL)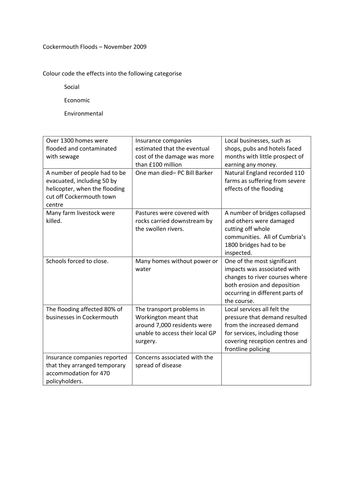 Learning Objectives: Describe the causes of the Cockermouth Floods Explain the social, economic and environmental impacts The lesson includes: Location of Cockermouth Causes and effects of the flood Worksheet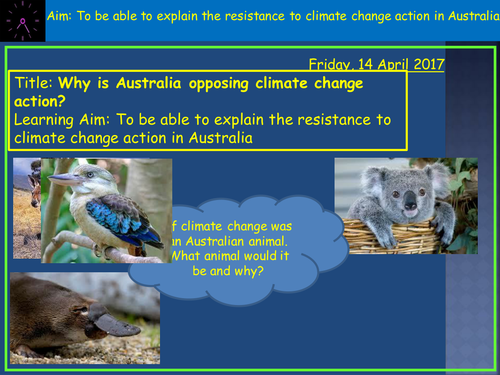 Learning Objectives: To be able to explain the resistance to climate change action in Australia Included all worksheets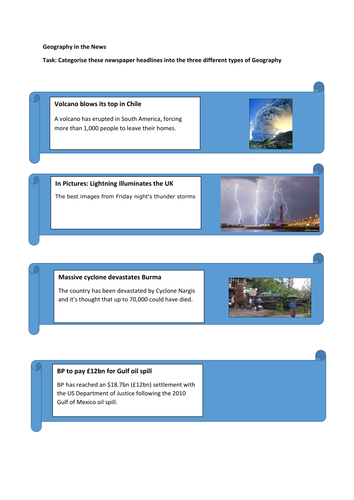 Learning Objectives: TBAT define physical, human and environmental geography TBAT classify different components of geography A lesson within the 'Introduction to Geography' SOW Lesson includes definition of human, physical and environmental geography Activities to check progress Worksheets included