Chenlaoshi4chinese's Shop
All kinds of Chinese/Mandarin teaching worksheets and ideas
8Uploads
1k+Views
5Downloads
All kinds of Chinese/Mandarin teaching worksheets and ideas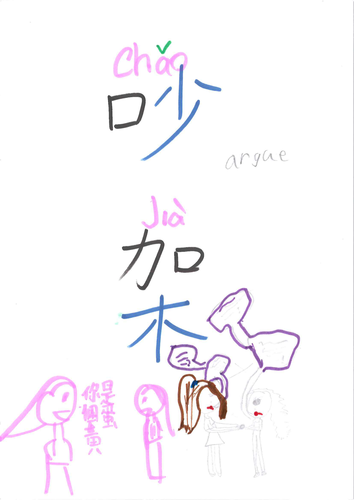 Basic Chinese vocabulary (traditional Chinese) with Pinyin, radicals, and simple pictures for visualizing the meaning of the words. Good to use it as flashcards, teaching radicals, and the structure of the characters. It's good for students who has already learned 100-150 Chinese characters.
This reading report is designed for learners who have learned around or over Chinese 150 characters. Use the reading report for daily or monthly reading activities, learners can build up a reading habit with the books they like. When reading, they can try to write down what is the book about, what they learn from the book as well as jot down the new vocabulary from the book. Learners can write down their names on the cover to create a sense of ownership of reading. They are encouraged to read the books they like, to write down the words they don't know, to record what they've learned from the book.
A simplified Chinese worksheet including the Tang Chinese Poem "早发白帝城," it's explanation, and questions for comprehension. It's good for overseas Chinese near native and native speakers to expose the Chinese literature and culture.
After studying the databased from Taiwan, Hong Kong and China, I created the High Frequency Mandarin Characters vocabulary lists for educators and learners. There are three sets, with online supports, including pronunciation and Pinyin.
With this colored worksheet template, you can collect the Chinese characters that with the same radical and compound words that has the same character. Use it to create your language bank in a colorful way.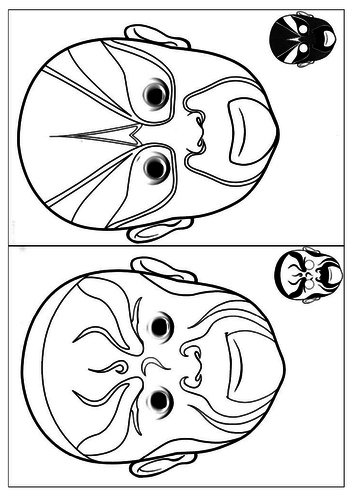 Beijing Opera Face Coloring Sheet! 4 different faces for you at a go!
Great for Mandarin beginning learning! Language learning and creativity hand in hand. There are two versions, with or without a cover line drawing for you to choose! Chinese simplified characters and Pinyin are included. Vocabulary: dad, mom, my, I, this is, age, call (my name is), primary school student, year level/grade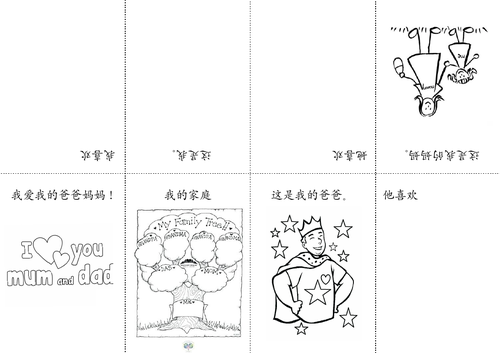 Use this file to make a little Chinese book with your Chinese beginners. They can use whatever they know to fill in the blanks to personalize their books. Good for Chinese beginning learners of any ages.