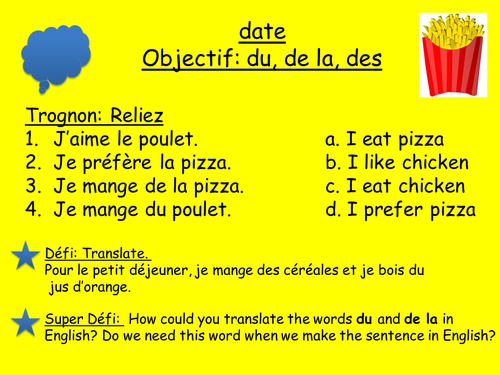 Complete set of starters for Module 3 Studio Book (New GCSE). All starters have three levels of difficulty (including défi and super défi) and link directly to the textbook.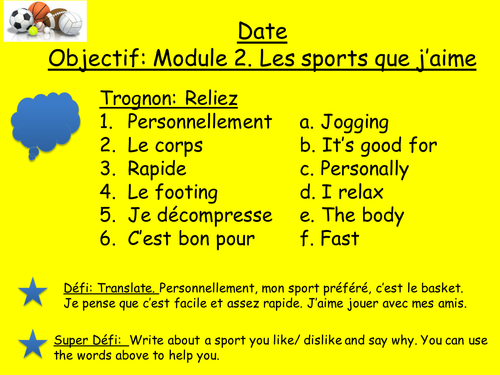 Complete set of starters for Module 2. Each starter includes starter, défi and super défi and links directly to the Studio Higher GCSE French text book.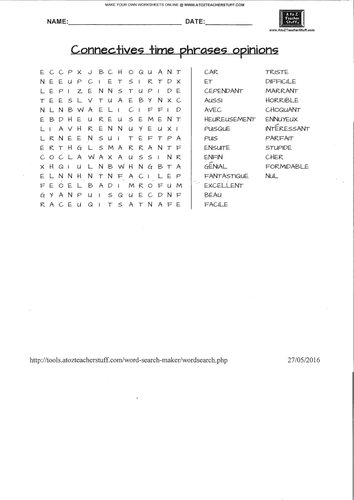 Wordsearch connectives and time phrases KS3 French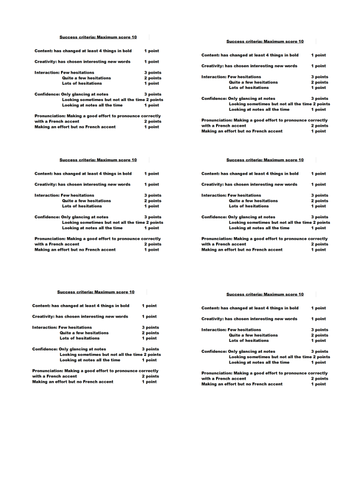 Versatile peer assessment grid for KS3 or GCSE. Can be used with any roleplay. Pupils rehearse in groups of 2 then perform to another pair. Observing pupils use this grid to give their peers a score out of 10. Simple to use and has received a positive response from pupils every time.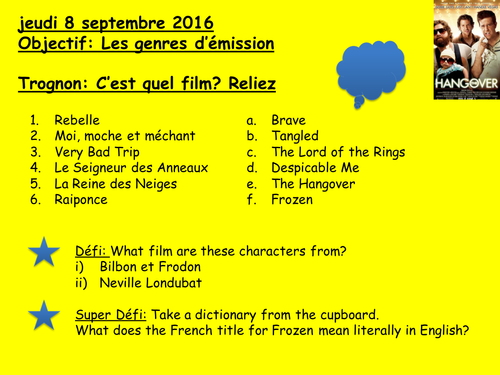 7 starter activities for KS3 on Film and TV. All with core, challenge and super challenge (trognon, défi, super défi). Enjoy.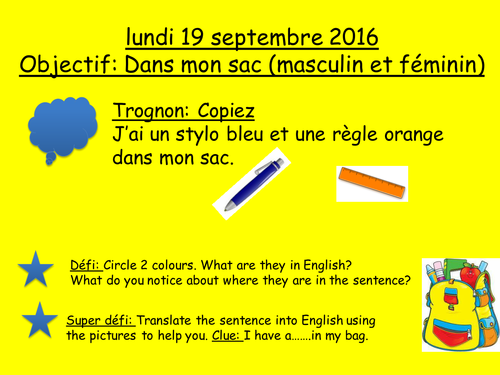 4 starter activities for schoolbag items and numbers. Dans mon sac. All with core, challenge, super challenge (Trognon, défi, super défi). Enjoy.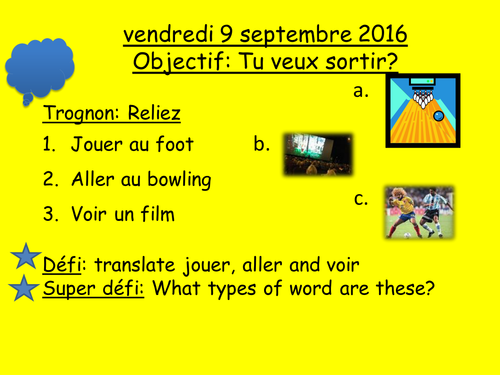 6 starter activities for 'Les Sorties' et 'Les Excuses' in Expo 2 Vert. All in same format (Core, challenge, super challenge/ Trognon, Défi, Super Défi). Enjoy.
Pairwork. After hearing and singing the Alphabet Song in French, pupils work in pairs to find out the mystery words. Starts easy and ends harder (cuisses de grenouilles!).
Basic and advanced phrases for discussing photo stimulus. I first asked pupils to describe in pairs, then to describe using the more advanced phrases. Simple but effective!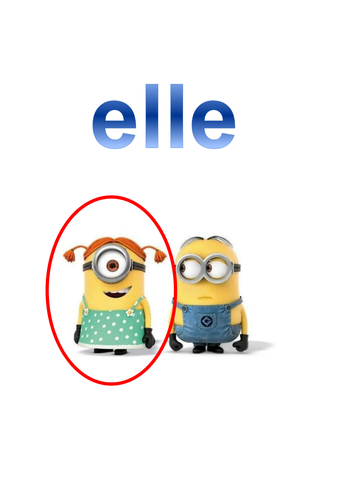 Useful, fun, visual reminder of subject pronouns. They were a hit with my years 7 - 9. I have put them up at the front of the class beside the IWB. Enjoy!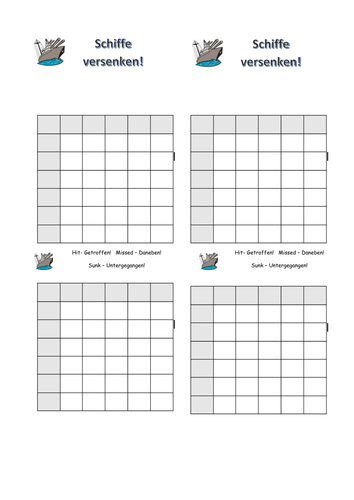 Blank battleships template with German exclamations for hit, missed, sunk! Enjoy.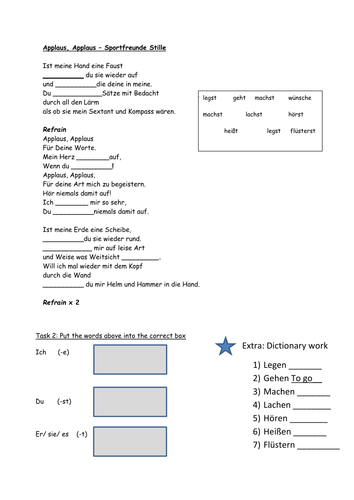 Introducing present tense endings through recent German pop. Includes extra challenge dictionary work.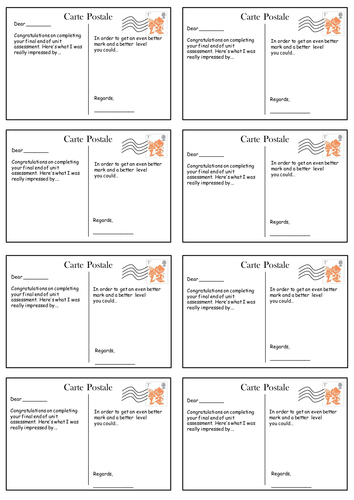 I give these to my KS3 pupils after they have completed a written assessment then they stick it in their books beside the test. It's a nice way for them to learn from each other and they are motivated by the fact that it looks like a postcard!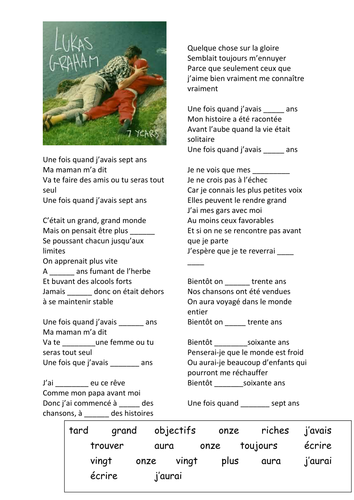 My Year 9s are highly motivated by learning French translations of English songs. This is great for learning about the imperfect tense. I've written down the lyrics from a French cover of 7 years old by Pierre Croce (see link below). The resource can later be used for eliciting the imperfect tense endings. https://www.youtube.com/watch?v=CeQ5pGUdpoQ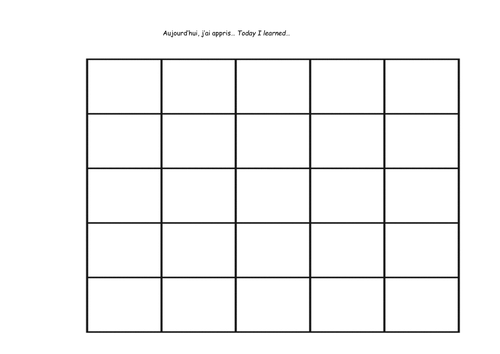 Aujourd'hui j'ai appris - I found that very often pupils don't have anything to take away with them when they have a computer lesson. For every row they complete they get a Vivo or other school reward point. They write the French and English for the new term they have learned in the box. Useful with Quizlet or Linguascope.