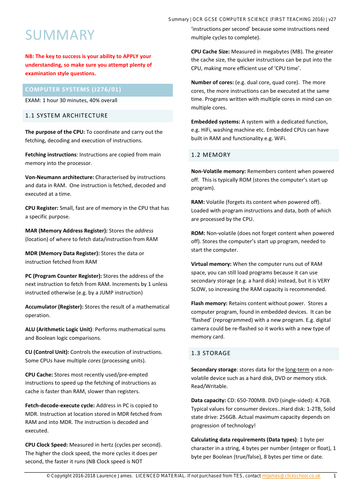 This is a concise summary of all of the concepts for the entire course. These make for good revision booklets. You can save money by buying this as part of my GCSE OCR Computer Science bundle package.
Bundle
Study resources for OCR Computer Science - the complete set! Over 150 pages, tailored to this GCSE course: 1.1 System Architecture 1.2 Memory 1.3 Storage 1.4 Wired and wireless networks 1.5 Network topologies, protocols and layers 1.6 System Security 1.7 Systems software 1.8 Ethical, legal, cultural and environmental concerns 2.1 Algorithms 2.2 Programming technique 2.3 Producing robust programs 2.4 Computational Logic 2.5 Translators and facilities of languages 2.6 Data representation +Handy revision section
What better way to learn about how bitmap graphics are created than to create a bitmap image! This editable Word document and can either be completed electronically, or printed and completed without need for a computer. (i.e. for homework). Outcomes:  Drawing of an image and written binary representation  Calculation of total pixels in an image  Decoding of RGB values Vocabulary: c Bit c Bitmap c Binary c Colour-depth c Pixel c Pixelated c Pixel density c Resolution c RGB
A web site designed to teach students about the binary number system and how to convert between binary, decimal and hexadecimal. It includes videos and randomly generated self-marking questions. There is a link in the attached file, or simply head to: http://www.clickschool.co.uk/datarepresentation/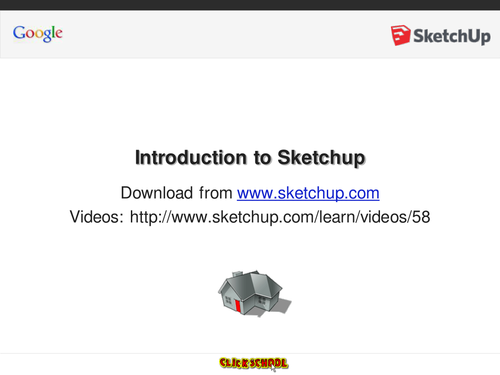 PowerPoint to accompany Google Sketchup "Getting Started" VideosThe presentation includes keywords, skills, challenges and assessment criteriaTIP: It's worth searching for "Sketchup quick reference card" using the web and then print as a reference card for students.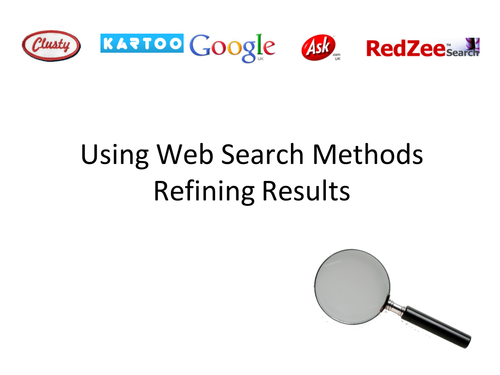 A few lessons to get students searching more effectively using brackets, +, - etc and thinking about the accuracy of information on the web.search.ppt = teacher presentationp5.pdf = basic web searchesp10.pdf = Information unreliability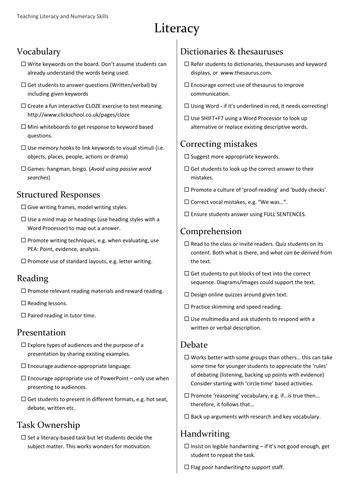 Produced for teachers to assist in teaching literacy and numeracy across the curriculum. Every teacher is a teacher of English.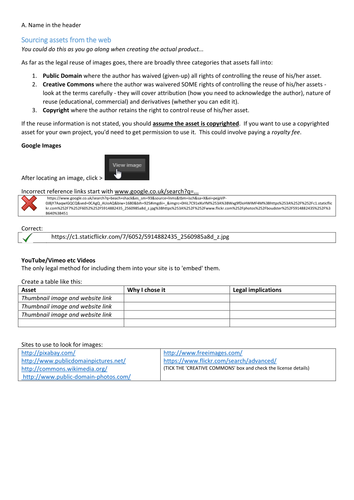 A basic outline of what it means for an asset to be classed as: public domain/creative commons/copyrighted.An explanation of why images should not be referenced from Google Images.Suggestions of sites to use when looking for images that can be reused.Feel free to modify and reuse.Suitable for R005 and R006 Cambridge Nationals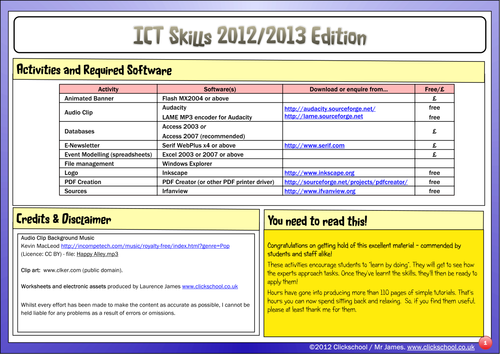 Teach ICT skills along the theme of "The Car Boot Sale". Covering:Animated Banners (Flash)Audio Clips (Audacity)Databases (Access 2003 or 2007+)E-Newsletter (Serif WebPlus)Event Modelling - spreadsheets (Excel 2003 or 2007+)File Management (Windows Explorer)Logo (Inkscape - free)PDF Creation (PDF Creator or similar - free)Sources (Irfanview for quickly making thumbnails)If you are missing any files, do let me know.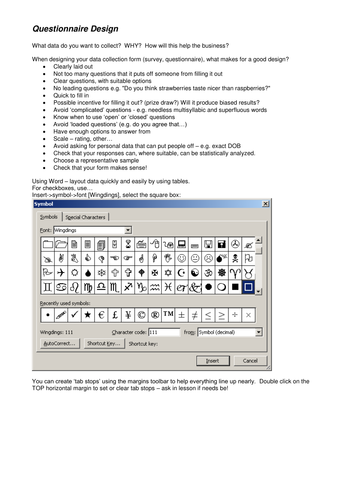 Tips for Questionnaire / Survey / Data Capture Design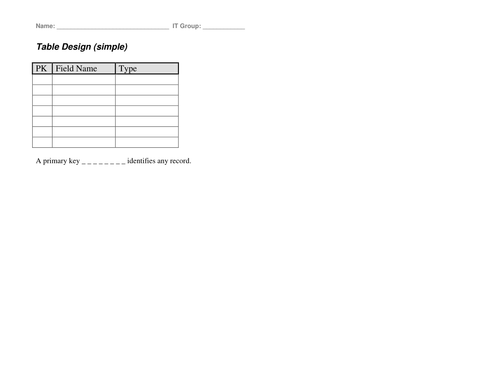 Templates for designing database tables, queries and reports.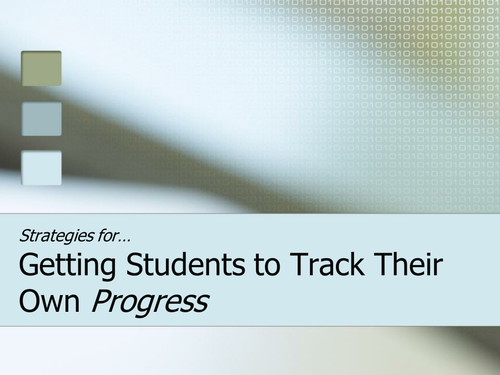 A presentation about ideas for getting students to track their own progress.