Computing Resources from ComputingMK
Resources to aid the teaching of KS3. 4 & 5 ICT. iT, Computing and Computer Science.
77Uploads
26k+Views
30k+Downloads
Resources to aid the teaching of KS3. 4 & 5 ICT. iT, Computing and Computer Science.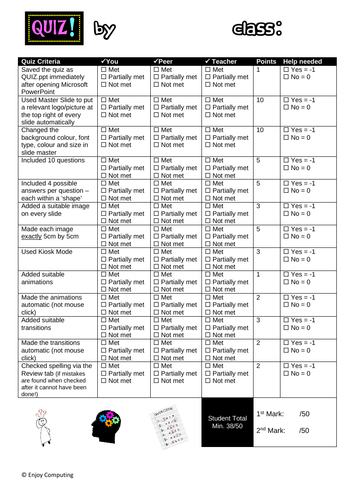 A simple crtieria sheet for a PowerPoint quiz. Used with my ECDL students to practice their skills. Sheet used for self-assessment and peer/teacher assessment.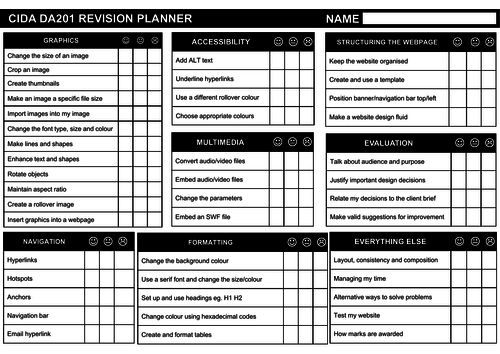 I have made this for my CIDA class to help them revise. I have tried to make it as non-software specific as possible as my students use Dreamweaver. Includes a PowerPoint template for students to take screenshots/take notes for each one.

A few resources to support the teaching of CIDA

A number of Excel skills in an Excel workbook that is self-marking including basic formulas, IF, COUNTIF, COUNTBLANK, HLOOKUPS, VLOOKUPS, MACROS, USEFUL FORMULAS, GOAL SEEK, LAYOUT, CASCADING MENUS, CELL PROTECTION. Useful as a skills revision, testing or introduction or as a teaching tool to prepare students for spreadsheet work. Suitable for ECDL - students just won't need to cover all of the workbook to prepare for the exam. I've included an xlsm version and answers plus an .xls version as the instructions are slightly different. Macro helpsheet included for one of the tasks.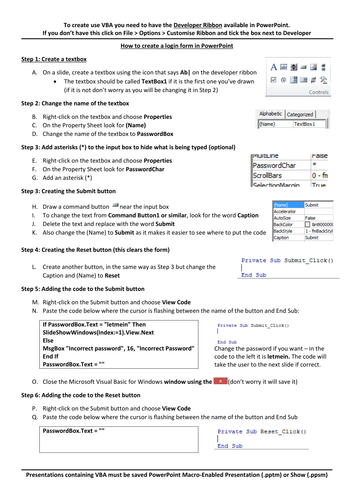 Use VBA in PowerPoint to allow a user the type a password before continuing to the following slide

Theory sheet that students complete making use of the keywords. Short extension task included as well as possible answer sheet. Some answers are multiple choice when they are filling it in.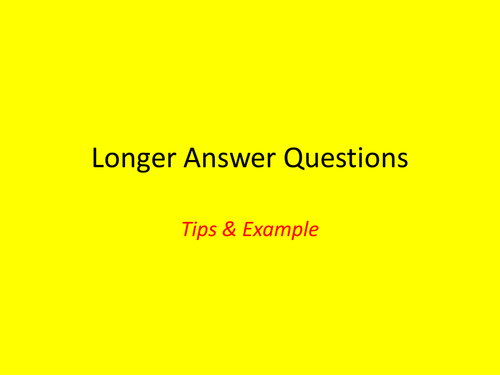 Short presentation and student activity to help them understand how to answer longer questions in the exam

Students research recent and future inventions and report on them, then invent something themselves and write a news article about it.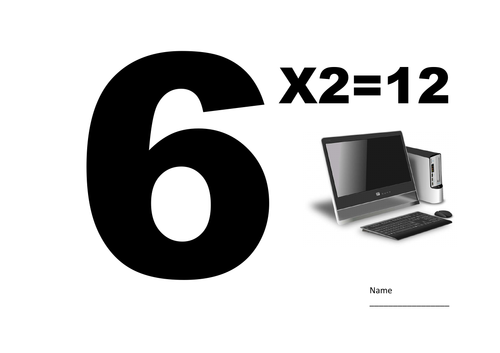 Booklet for students to create mindshowers of keywords/to aid revision. Possible keywords will be added soon.

Students are guided though fact finding before they choose how to present their work. They have to cover protecting a device, using location services, safe searching, keeping safe and when communicating online.

An exercise where students decide how word processing, presentation and spreadsheet software can be used for improving productivity. One blank and one scaffolded sheet for each software.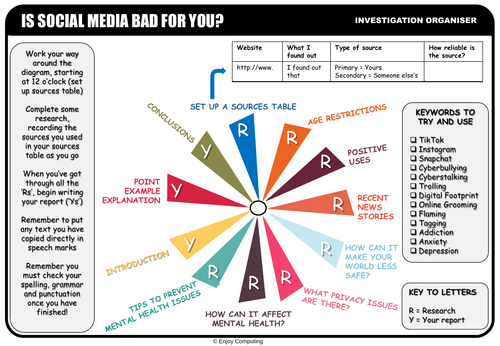 Students research aspects of social media, recording their sources as they go, then create a report that aims to aims the question. Computer and non-computer version with/without lined paper.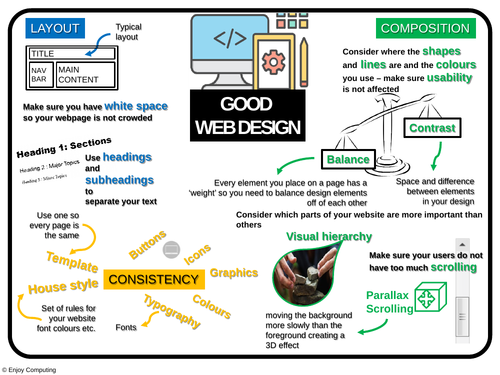 As part of a lesson where students are taught about the importance of layout, consistency and composition in web design. Comes with a revision sheet. Can be used for any web design lesson but was designed for Pearson's CIDA course.

How to use the interface; printing and using inputs and IF, ELIF and ELSE.

A template to fill in where you cover the relevant parts of the GCSE spec at Key Stage 3

A collection of questions based on Web Design & Development - topics covered in CIDA DA201 and or BTEC Level 3 IT Unit 6 (Fireworks/Dreamweaver. Possible uses: - Give students a printout to refer to when you are asking the questions - Give students a printout for them to answer - Screenshot and add to your lesson presentation - Use for starters, plenaries or revision As much as possible the questions are not software specific - but some may relate to tools only in Fireworks/Dreamweaver CS4/5/5.5. Topics include: - Preparing Images - Banner Creation - Preparing Multimedia - Getting Started in Dreamweaver - Organising & Formatting Content - Using Images - Managing Multimedia - Navigation - Spry - Coding - Templates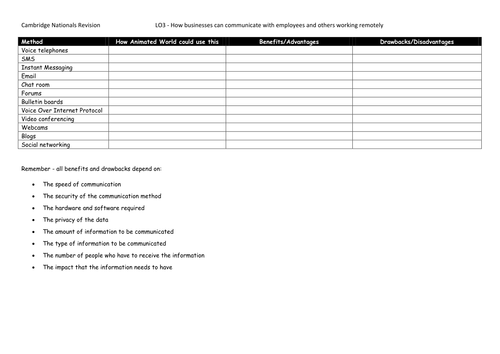 Just a few of the templates used alongside revision pack. Book pages refer to the My Revision Notes OCR Cambridge Nationals in ICT Levels 1 / 2 Unit 1 Understanding Computer Systems book.