56Uploads
12k+Views
5k+Downloads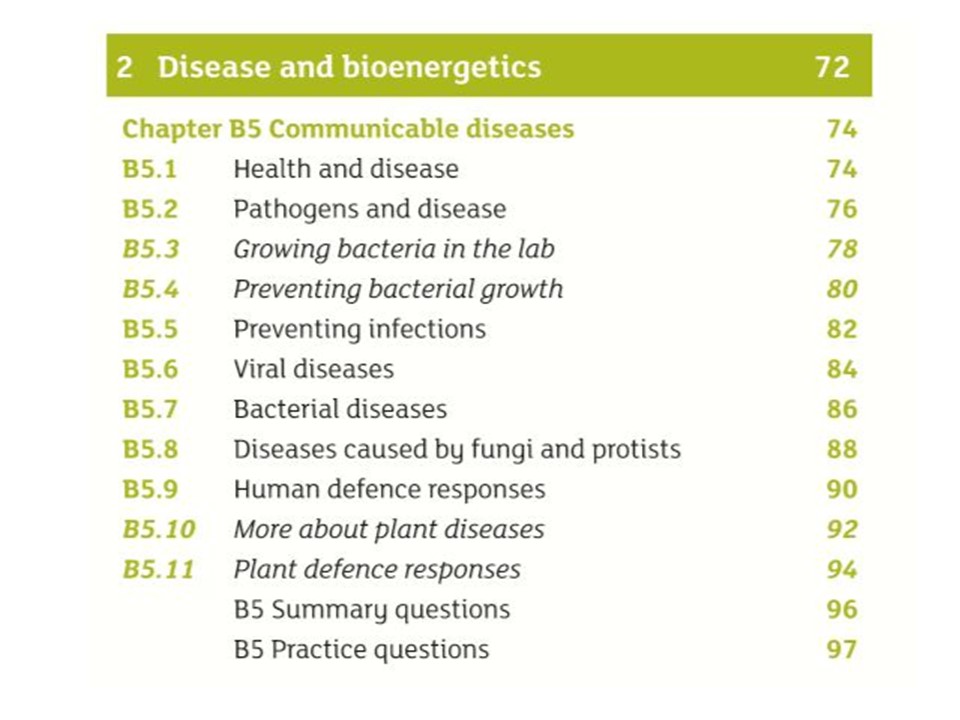 The bundle includes a variety of different activities for each lesson. This chapter is based on the NEW 2016 AQA SOW. The bundle includes lessons required for double GCSE award and also includes triple science lessons (these can just be ignored if only teaching a double award group). There are 11 lessons included and some are available individually if required. Some activities included are: starter, progress checks, differentiated activities, graded exam questions, research tasks, self/peer-assessment opportunities.
This bundle includes lessons for the new AQA 2016 Chemistry spec, but can be used for other schemes. In this bundle you will receive, the first four lessons for chapter 2 periodic table. The lessons are: the development of the periodic table, electronic structures, alkali metals and the halogens. All resources are included.
A lesson including starter/recap activity, video demonstration, practical activity and electrolysis animation with differentiated exam style questions. Based on the new AQA 2016 syllabus but can be adapted to others.
This is a lesson created for the New 2016 AQA biology SOW. Lesson 1: health and disease. Tasks include: Discussion opportunities. Assessment Mini-tasks spread throughout Self/peer-assessment opportunities Differentiated graded questions plenary Reflection activity Worksheet included as a slide on the ppt. **May include work from other users**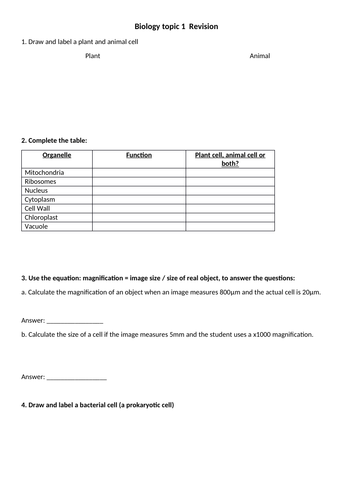 New AQA Biology topics 1-3 revision sheets. These sheets are what i have been giving to my year 11s as part of their revision after discussing key points as a class. Each sheets covers the basics of each topic and keywords etc. These were pitched to a year 11 foundation group so does not include higher content but can easily be adapted.
A whole lesson based around the ks3 activate 1 SOW for year 7. Suitable for a mixed ability year 7 group. Includes: labelling worksheet, bell task, starter and plenary.
A whole lesson based on the activate 1 SOW for year 7. This lesson is suitable for a mixed ability year 7 class.
The following lessons are included from B16.1 - B16.7. All resources are included: some examples are exam questions, crib sheets for planning investigations, circus activities etc. The power points for each lesson are also included. Closely follows the NEW 2016 AQA specification but can be adapted to others. Includes: the importance of communities, distribution and environment, organisms and their environment, competition in animals and plants, adapt and survive and competition in animals.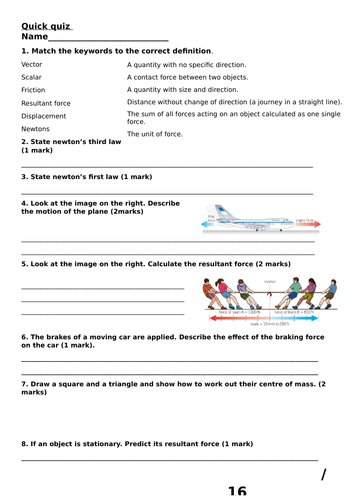 A quick quiz summary to sheet for the new AQA chapter 8 Forces in balance topic. This covers all of the foundation content but can be adapted to include the higher content also.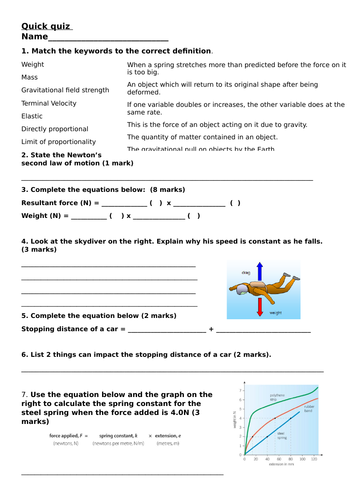 A quick quiz to summarise the P10 force and motion topic covered by AQA. This covers all of the foundation content suitable but can be adapted to cover the higher specification also.
A lesson based around the New AQA 2016 SOW Ecology. Chapter 16. Lesson 3: distribution and abundance. Lesson includes: Differentiated practical planning sheet for using quadrats and transects Multiple exam questions for summarising against target grades Powerpoint presentation, easily adaptable.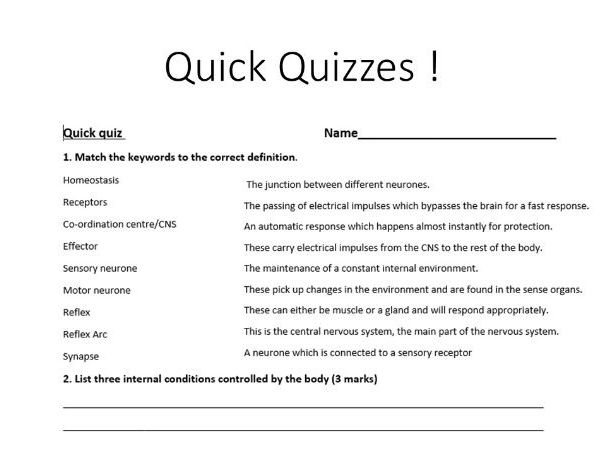 New AQA 2016 Biology quick recall quizzes for chapters 8-10 of biology. I create these to use with my foundation year 11 group to ensure they have all the keywords required whilst revising the key points from the topic and as a quick assessment at the end of a topic. These are foundation only but can easily be adapted to higher/more able pupils.
A lesson designed for the activate 1 SOW for KS3 but can be used for other specifications. A whole lesson which includes practical sheets, plotting data for graph work and practical exam questions.
A lesson based around the new AQA 2016 SOW for biology. The whole lesson includes: plenty of opportunity for discussion Group work Differentiated tasks with challenge Video clips Keyword task (slide 1) Exam question practice
A Whole lesson written for the Activate 1 KS3 SOW, chapter 1 biology cells. This lesson can be used for any KS3 class. This lesson provides opportunities for developing scientific thinking and questioning as well as links to conclusions, hypothesis etc.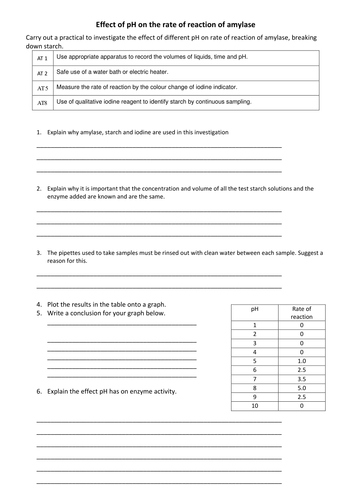 A required practical sheet which i have designed based on the objective for the required practical: the effect of pH on enzyme activity. Includes questions based on the spec and also results to plot as a graph.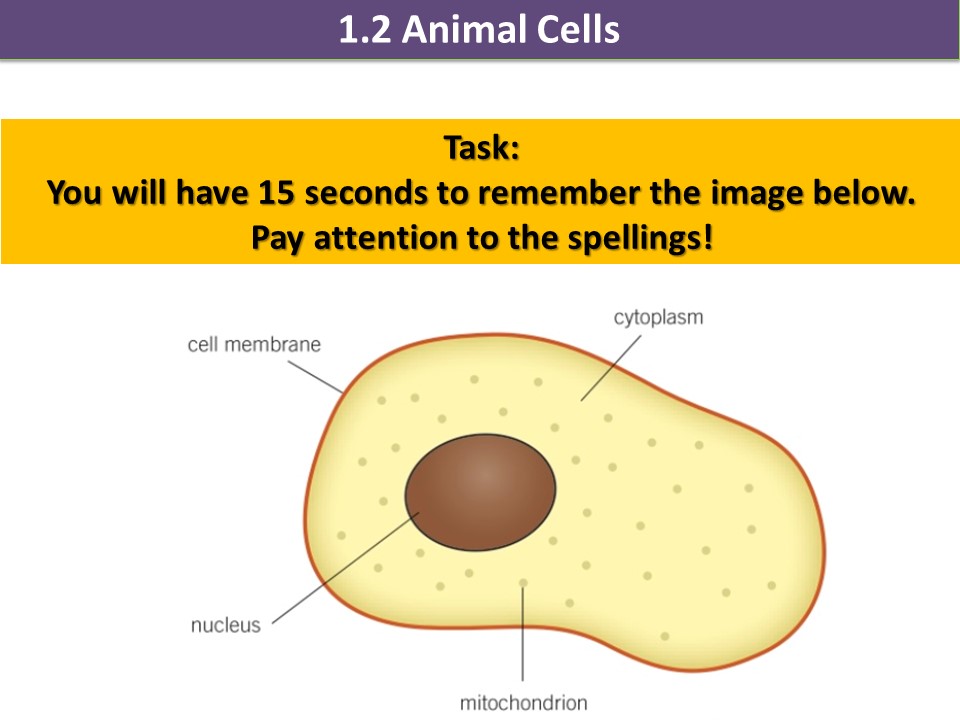 A whole lesson based on the KS3 Activate 1 SOW for chapter 1 biology. Differentiated resources are included.
A full lesson to compliment the new AQA 2016 SOW. The lesson includes: bell task, progress task, differentiated worksheets with challenge extension, video clips, practical activity (extracting DNA) and plenty of opportunities for discussion and questioning.
A lesson designed for the chemistry activate 1 SOW . A full lesson which provides stretch and support, opportunities for discussion and assessment opportunities. Includes differentiated worksheet.
A lesson for the New AQA 2016 Biology SOW but can be altered for others quite easily. Specifically made for lesson B16.2 Organisms and their environment which focuses on abiotic and biotic factors. Lesson includes: Starter Main circus activity task with information sheets and table to fill in Differentiated question summary Plenary whiteboard quiz
A complete lesson based around the Activate 1 SOW. Written for biology chapter 1 cells and can be used for KS3. The whole lesson is included and also an accompanying worksheet. Progress tasks are included and differentiation.
A whole lesson based on the KS3 Activate 1 SOW for chapter 1 biology. Differentiated resources are included with circus information sheets for specialised cells. Opportunities for discussion and frequent progress checks are easily used within the lesson.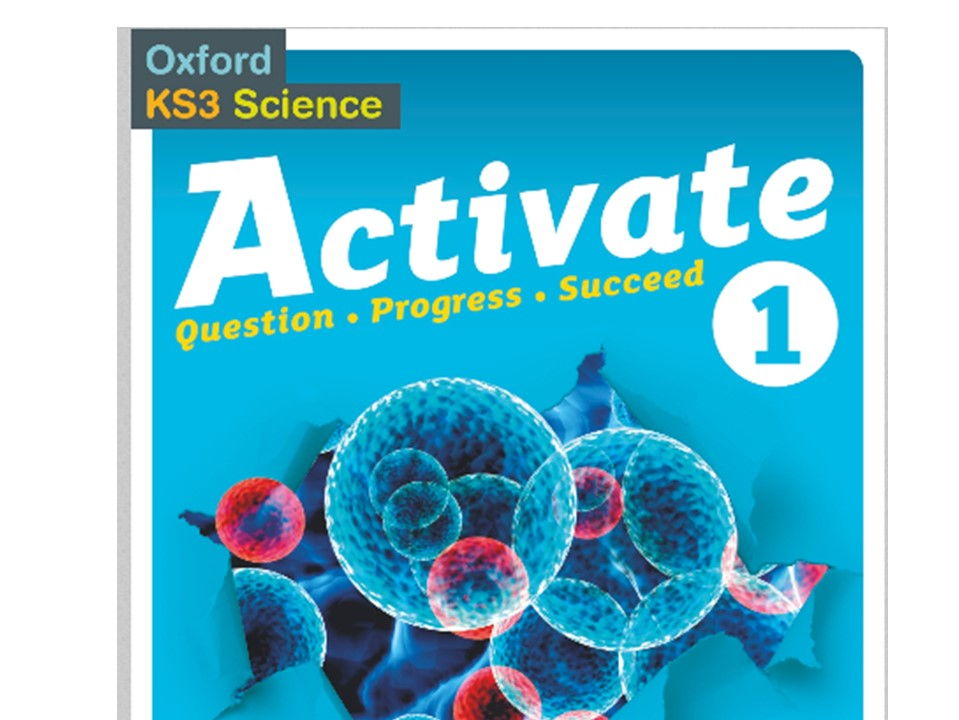 All lessons included for KS3 chapter 1 cells which includes the following lessons: 1.) Observing cells : microscopes 2.) Animal cells 3.) Specialised cells 4.) Movement of substances 5.) Unicellular organisms Each lesson is an entire lesson with differentiated activities, assessment opportunities and practical activities. All resources are included.
A full lessons written for the activate 2 biology chapter 1 food tests lesson. The lesson includes a practical investigation, starter, plenary and opportunities for discussion.