83Uploads
36k+Views
9k+Downloads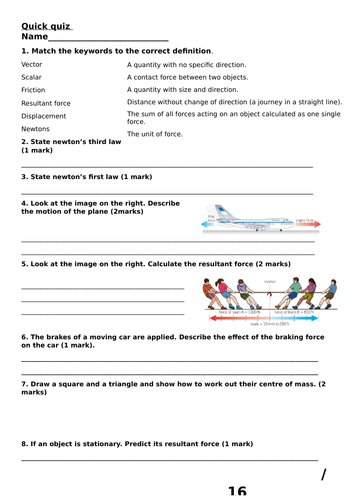 A quick quiz summary to sheet for the new AQA chapter 8 Forces in balance topic. This covers all of the foundation content but can be adapted to include the higher content also.
A lesson designed for the activate 1 SOW for KS3 but can be used for other specifications. A whole lesson which includes practical sheets, plotting data for graph work and practical exam questions.
This is a lesson created for the New 2016 AQA biology SOW. Lesson 1: health and disease. Tasks include: Discussion opportunities. Assessment Mini-tasks spread throughout Self/peer-assessment opportunities Differentiated graded questions plenary Reflection activity Worksheet included as a slide on the ppt. **May include work from other users**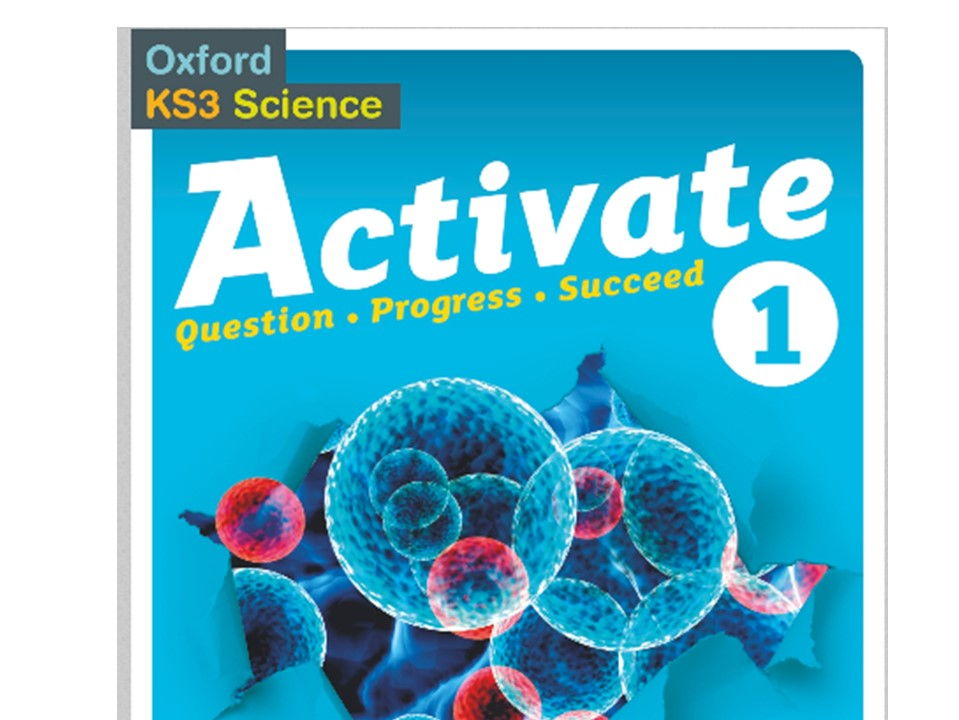 All lessons included for KS3 chapter 1 cells which includes the following lessons: 1.) Observing cells : microscopes 2.) Animal cells 3.) Specialised cells 4.) Movement of substances 5.) Unicellular organisms Each lesson is an entire lesson with differentiated activities, assessment opportunities and practical activities. All resources are included.
A quick quiz used for foundation year 11 group based on the new AQA biology specification. Designed to recap keywords and basic exam questions.
A lesson based around the New AQA 2016 SOW Ecology. Chapter 16. Lesson 3: distribution and abundance. Lesson includes: Differentiated practical planning sheet for using quadrats and transects Multiple exam questions for summarising against target grades Powerpoint presentation, easily adaptable.
A lesson based on the Activate 1 KS3 SOW Chemistry chapter 3 Conservation of mass and balancing equations lesson. This lesson includes: concept cartoons thinking activity, practical skills, conclusion and evaluations, practical placemat, molymod activity and mini plenaries throughout.
A lesson based on the Activate 1 KS3 SOW Chemistry chapter 3 word equations but can easily be used for other SOW. Lesson includes: bell task, table task, assessment opportunities, cut and stick and practical task.
Activate 1 KS3 SOW Chemistry Chapter 3 Whole SOW ALL LESSONS included. All resources included, includign starter activities, Afl activities, practical placemats and plenaries.
A lesson based on the new AQA 2016 syllabus for the human defence responses. The lesson includes main activity, starter, peer/self-assessment opportunities and Afl.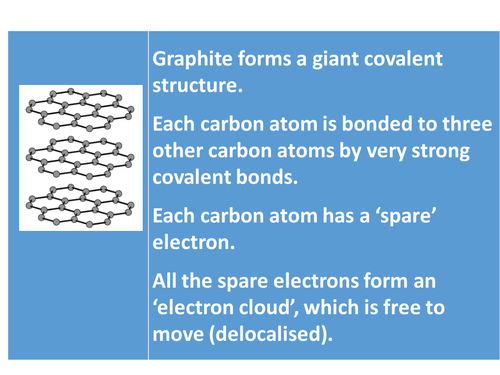 New Chemistry AQA 2016 giant covalent structures, including diamond and graphite. Fully resourced with exam question practice, circus activity materials and lots of opportunities for progress and afl.
Lesson 3 group 1 metals provides opportunity for assessment, challenge and differentiation and pupils are encouraged to use question stems to ask questions. Peer/self-assessment is also included within the tasks. Teacher demo required for group 1 metals. *Style of powerpoint has been adapted from another user (unknown). Worksheet has also been adapted from another user*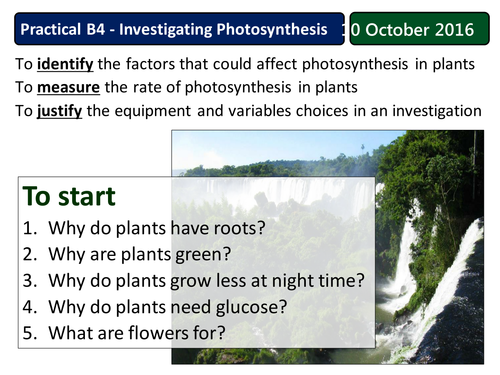 Powerpoint to cover all aspects required for the new AQA 2016 biology required practical on photosynthesis. Includes activities within the slides which may need printing, focusing on alternative methods, variables and scientific methods. A log book template may also be useful (not included)
A collection of resources which can be used to cover all three lessons of the bacterial, fungal and viral infection lessons. It can be split into three different lessons if preferred and resources are included to cover a circus activity or an internet based research task. Exam questions and mark schemes are provided for different infection types for assessment. These resources have been modified to suit my class which was a mixed ability year 10.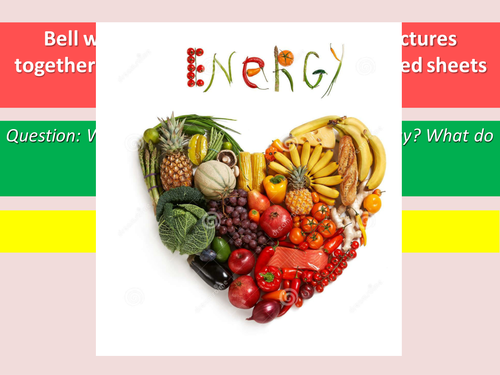 A fully differentiated lesson which I used for an observation and received outstanding feedback. The lesson includes the following: Bell work to lead into the lesson title (will require cutting up but resources are included). Starter activity Mini-tasks Practical activity and results discussion with differentiated (3 ways) worksheet Plenary Challenge and support tasks available for each task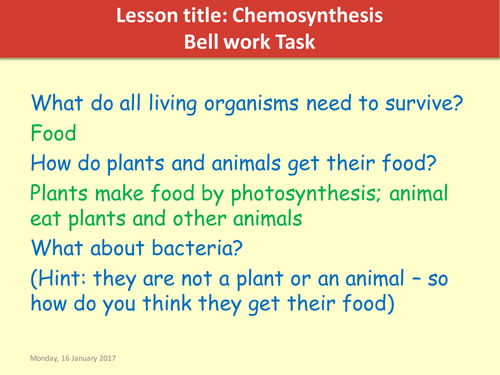 A lesson originally written for the activate 2 SOW biology chapter 2. Lesson includes starter, main comprehension task, differentiated questions and tasks to demonstrate progress.
A lesson including starter/recap activity, video demonstration, practical activity and electrolysis animation with differentiated exam style questions. Based on the new AQA 2016 syllabus but can be adapted to others.
A whole lesson covering food chains and webs. Lesson includes: Interactive starter, main and plenary including differentiation and mini-tasks throughout the lesson. There is also plenty of opportunity for AfL. This lesson is based on the activate 2 SOW but can be adapted to most KS3 SOW.
A lesson based around the new AQA 2016 SOW for biology. The whole lesson includes: plenty of opportunity for discussion Group work Differentiated tasks with challenge Video clips Keyword task (slide 1) Exam question practice
A lesson based around the new AQA biology SOW for 2016. The lesson is a good starting point for the new specification and includes starter, main task and plenary. All resources are included in the powerpoint including a circus activity.