AQA Psychology A Level resources
Providing engaging and unique resources for the AQA Psychology curriculum
9Uploads
187Views
76Downloads
Providing engaging and unique resources for the AQA Psychology curriculum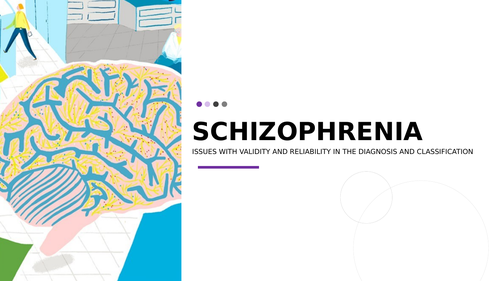 This is a presentation for Y2 of the AQA Psychology A Level. It features the key issues with the validity and reliability of diagnosis and classification of schizophrenia. It takes students through each of the issues and poses questions to encourage deeper thought. It also includes a recall activity from the previous lesson and a match-up which can be used as starters/plenaries.

A resource made up of eight cards with each of the glands in the endocrine system and eight information cards with their respective locations and hormones they secrete. Quick match-up activity which works great as a starter or consolidation.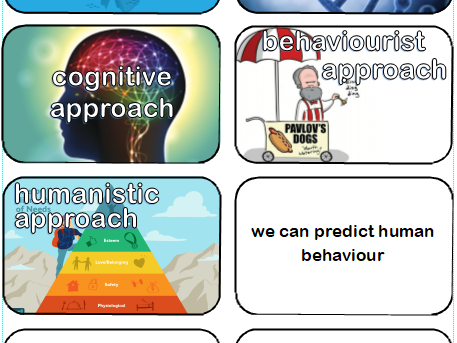 A pack of 32 flashcards featuring the six key approaches and 26 flashcards with key assumptions and concepts for each approach. Great match-up activity, used as consolidation/plenary upon completion of the topic, or useful for revision as students head into Year 13. I have laminated these and roll them out every year!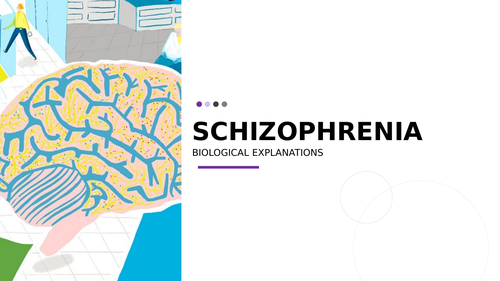 This is a powerpoint presentation for the biological explanations of schizophrenia, as per the AQA Psychology specification. This takes students through each of the three explanations (the genetic basis, neural correlates and the dopamine hypothesis) and features information from relevant key studies and researchers. It also features a match-up activity as a starter, asking students to recall knowledge from the classification/diagnosis topic.

This is a workpack that I use for students alongside my powerpoints to help them through the Schizophrenia topic of the AQA Psychology A Level. There are 31 pages fulfilling each of the specification points, with boxes for students to copy down information for both AO1 and AO3, alongside matchup activities and past paper exam questions. I find this invaluable for helping to structure their notes and understanding how to evaluate. I print one for each of my students at the start of the topic (A3 paper made into an A4 booklet) and find it invaluable as a resource, saving them time and helping them to stay organised and digest content.

A pack of 48 flashcards featuring the 10 key issues/debates picture cards, 10 definition cards and 28 evaluation points which can be matched to each issue/debate. Great match-up activity, used as consolidation/plenary upon completion of the topic, or useful for revision. I have laminated these and roll them out every year!

These are essay card templates for AQA Psychology. I find this helps students to plan their essays more effectively, getting the balance between AO1 and AO3 correct and developing their PEEL paragraphs. Some also find it useful as a revision resource, planning out essays for each topic in rough from memory.

This is a revision checklist for the Year 1 syllabus for AQA Psychology. I usually give this to students before the Easter break to help them keep on top of their revision for their mock exams (hence the Easter theme!)

A series of 10 multi-colour icons (A4 size) with details of different career pathways and areas you can go into with a Psychology degree. The different pathways are: Law and Forensics, Advice and Therapy, Computing, Media/Marketing, Sports Psychology, Education, Business/Industry, Management, Healthcare, Research. Each icon has a bit about the different careers, alongside specific job titles and an estimated average salary. These were originally created for our upcoming sixth form open evening as a way of luring in prospective students! It helps to battle with the idea that if you study Psychology you have to become a psychologist - by helpfully displaying the different routes you can go once you have graduated. Great for display boards in classrooms, powerpoint presentations and information booklets.