Bundle
The complete pack of revised and updated AS Business notes designed to support teachers and students in their revision of the course material. This pack represents excellent value and contains all 24 chapters. Specifically it contains revision sheets about what is business?; managers, leadership and decision making; decision making to improve marketing performance; decision making to improve operational performance; decision making to improve financial performance and finally decision making to improve human resource performance.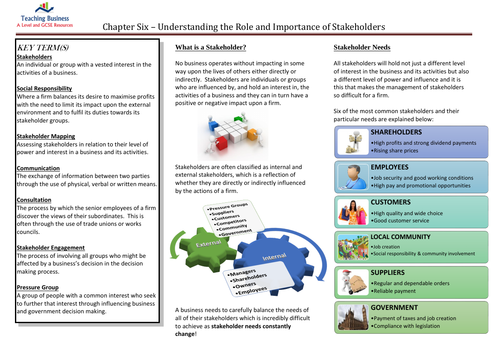 NEW AQA Business Spec 2015 This revision hand out examines the impact that stakeholders have upon a modern business. It starts by analysing what is a stakeholder and their divergent needs before assessing their conflicting and overlapping interests. It then considers the importance of stakeholder mapping in analysing the power and interest of stakeholder groups, before concluding with an assessment of how stakeholder engagement enables a firm to manage their stakeholder relationships more effectively.
Bundle
An excellent value bundle offering access to five revision resources that focus upon the core topic area of human resource management. Specifically, the pack examines setting human resource objectives; analysing human resource performance; improving organisational design and human resource flow; improving motivation and employee engagement; and finally improving employer-employee relations.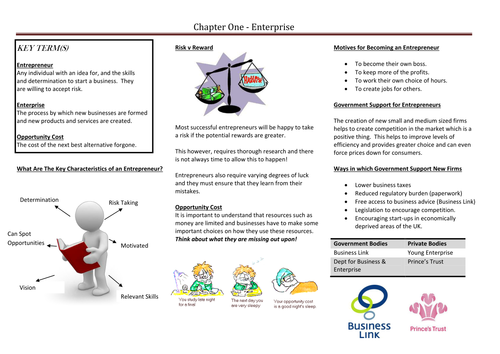 These are my revision notes for Unit 1 of the AQA legacy paper. Updated versions are available to purchase as well for the new specification but these notes provide a good basic outline of many topic areas.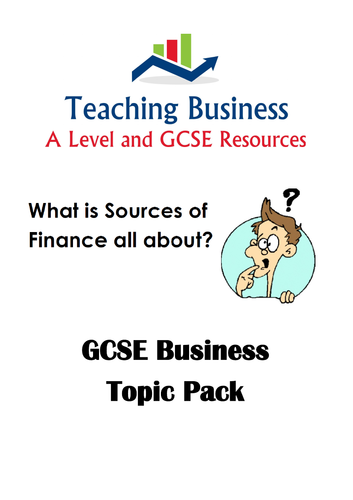 The latest in the series of resources designed to help students with Learning Support needs better understand the basics of GCSE Business Studies. This topic looks at the many different sources of finance available to a business.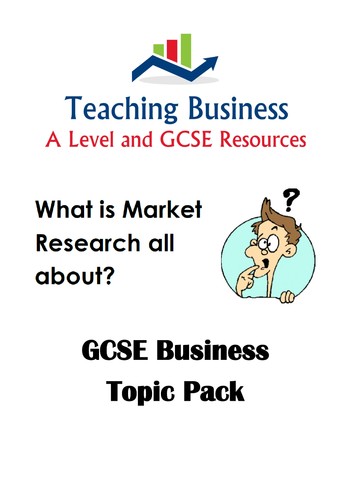 This is the latest in the series of simplified marketing notes aimed at Learning Support students of GCSE Business Studies. The notes cover the topics of primary and secondary research, sampling techniques, SWOT Analysis and USP Analysis in an easy to understand manner. There are various tasks for students to complete as they progress through the worksheet.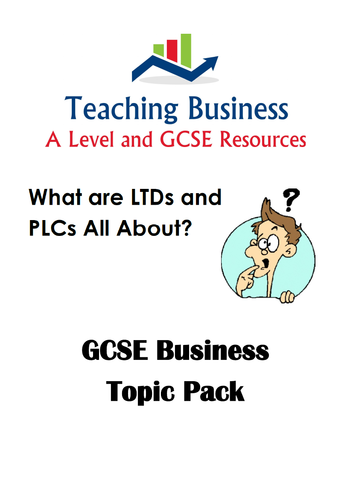 A GCSE Business Studies worksheet aimed at helping students to understand these key aspects of the course.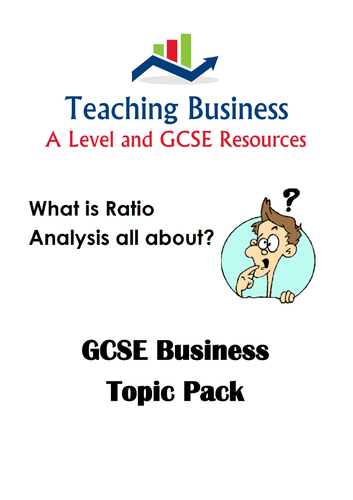 The final element of this package of notes designed to assist the understanding of finance for learning support students of GCSE Business Studies. These notes look at the five key ratios that students are required to know and use for the OCR exam. It breaks them down into easy to understand elements and builds up student confidence about how to use the figures!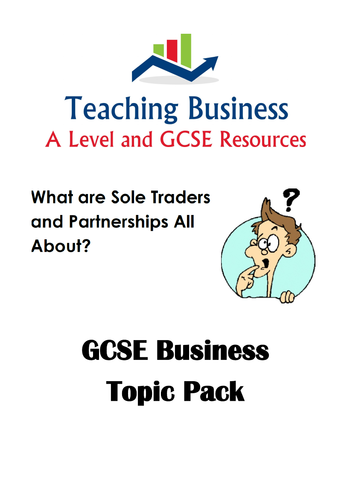 A worksheet designed to help GCSE students of Business Studies to gain a solid grounding in this key topic area. It looks at why people decide to establish themselves as an unlimited business and examines the pros and cons of such a decision.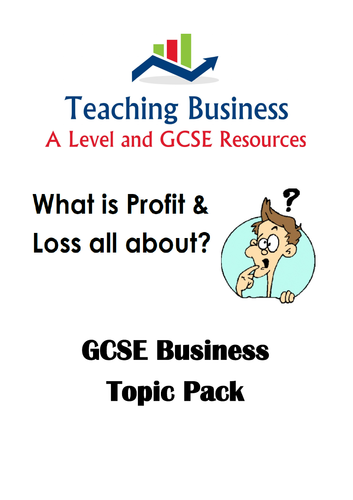 The next title in this series, aimed at Learning Support students of GCSE Business Studies. This worksheet looks at the Trading, Profit and Loss Account. It considers how the account is constructed and examines the different elements in detail.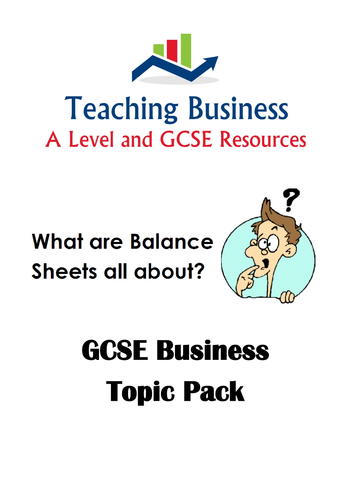 The penultimate worksheet in this series of financial notes targeted at learning support students of GCSE Business Studies. This worksheet looks at that most challenging of subject areas....the Balance Sheet. It trys to break it down into simple stages that will enable a deeper understanding by the pupil.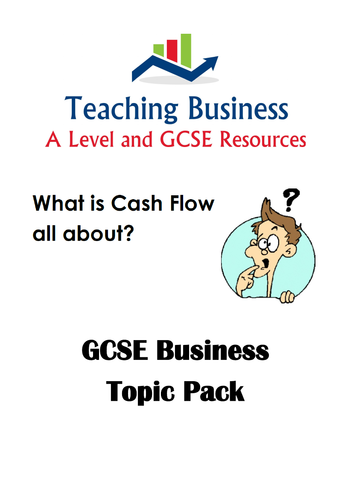 Another in the series of Learning Support materials aimed specifically at students of GCSE Business Studies. This worksheet looks at the role of the Cash Flow in Business. It examines how a cash flow is constructed and the main differences between cash and profit.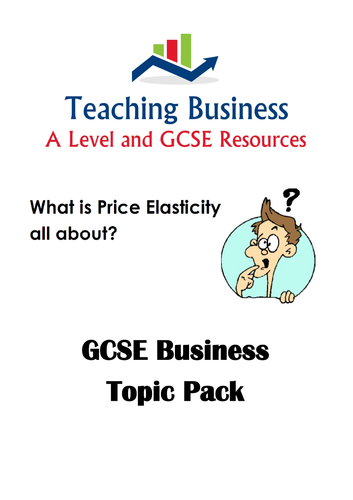 The latest in the series of learning support materials aimed at students of GCSE Business Studies. This unit looks at the area of Price Elasticity of Demand. It considers the meaning of the results and shows students how to calculate percentage change.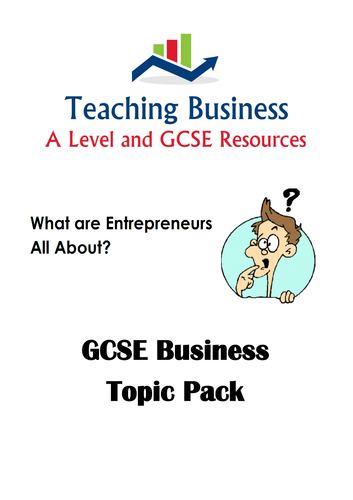 A worksheet aimed at GCSE Business Students with the aim of helping them to comprehend this complex topic area. What makes someone want to set up their own business? What qualities do they require?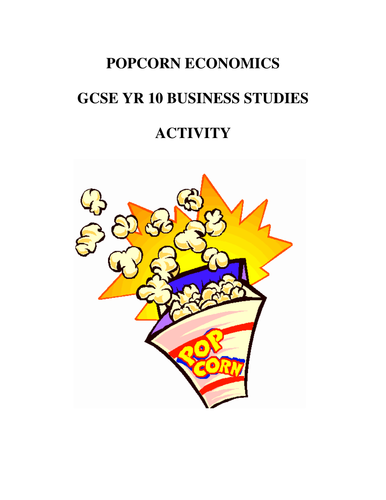 These are a variety of lesson materials to help with the teaching of production, stakeholders and the concept of scarcity.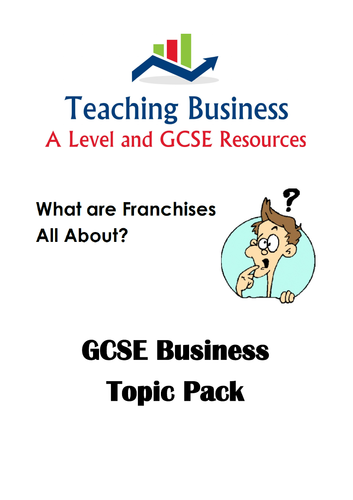 Another one in the series of worksheets designed to help the understanding of GCSE Business Studies students. This topic looks at the concept of the franchise and how it offers many entrepreneurs a chance to operate a business but without all of the risks!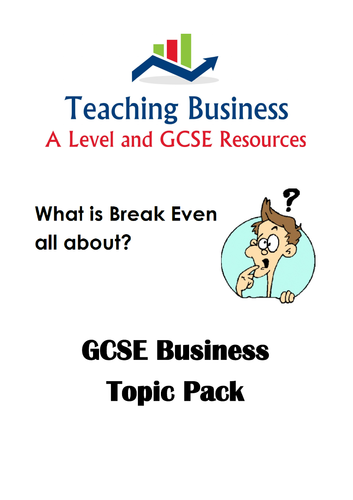 Another in the series of resources aimed at helping learning support students in their studies of GCSE Business Studies. This worksheet looks at Break Even Analysis.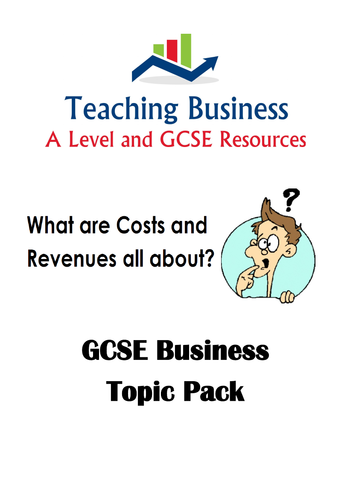 The latest in the series of resources designed to aide student understanding of complex GCSE Business Studies concepts. This worksheet examines the concepts of costs and revenues, looking at fixed and variable costs and how businesses have to estimate their initial figures.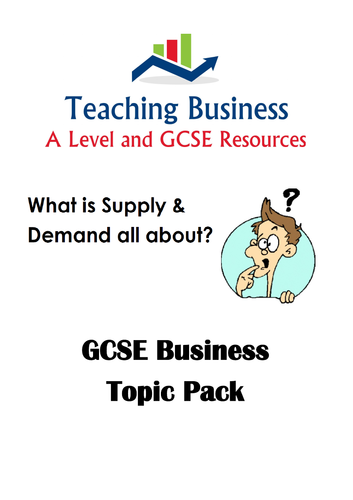 The latest in the series of marketing notes designed for GCSE Business Studies students. They are primarily intended for learning support departments but maybe of use wider afield. This topic looks at the area of Supply and Demand Curves.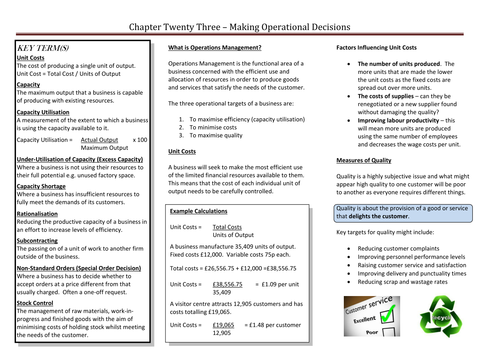 One of my new student revision sheets that outlines the basic topic covered by the AQA Business Studies AS and A Level. I have completed sheets for each topic throughout Units 1-3 and so if you would like to know more please contact me.
One of my series of revision notes for the new AS and A Level AQA Business Studies course. Additional notes are available upon request and feedback will be much appreciated.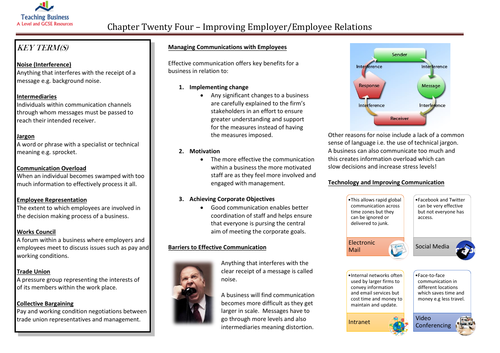 The final updated revision sheet for the AS Level AQA Business specification. This sheet focuses upon the benefits and potential problems of employer-employee relations. Specifically it considers ways of managing communication; barriers to effective communication; technology and communication; the benefits of effective communication with employees; forms of employee representation; trade unions; ACAS; industrial action and disputes; ways of resolving industrial disputes; works councils and employee groups.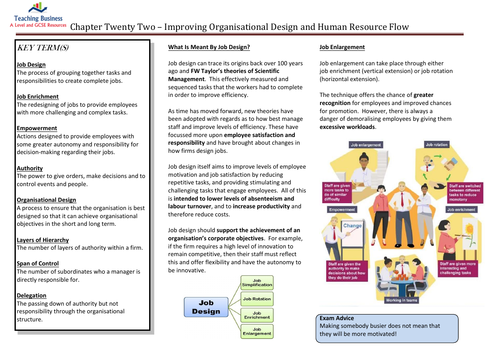 Another in the modified revision sheets aimed at supporting the study of A Level Business and specifically the AQA specification. This comprehensive series of notes focuses upon the concepts of human resource planning and organisational design. It specifically examines job design; job enlargement; job rotation; job enrichment; empowerment; Hackman and Oldham's job characteristics theory; influences upon job design; hierarchial structures; spans of control; delegation; authority; centralisation and decentralisation; influences on organisational structures; workforce planning; training; recruitment and selection; redeployment and finally redundancy.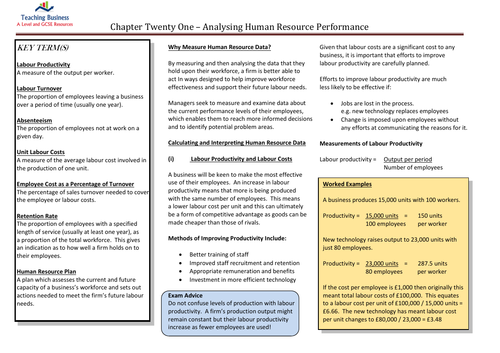 The latest in the new AQA Business revision series. This sheet focuses upon the measurement of human resource performance and in particular it examines: labour productivity; labour retention; labour turnover; unit labour costs; absenteeism (non-AQA); employee costs as a percentage of turnover and the development and use of human resource development plans.