Don Mac's Shop
English reading and writing resources at primary level
86Uploads
49k+Views
5k+Downloads
English reading and writing resources at primary level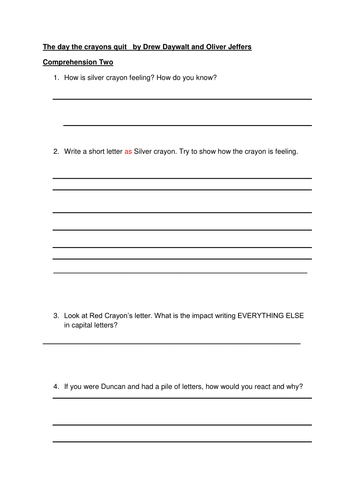 2 comprehensions based on the popular book: The day the crayons quit by Oliver Jeffers. The questions cover all strands of the NEW and of KS1 reading national curriculum. Can be used for assessment purposes/evidence of attaining reading skills/performance indicators.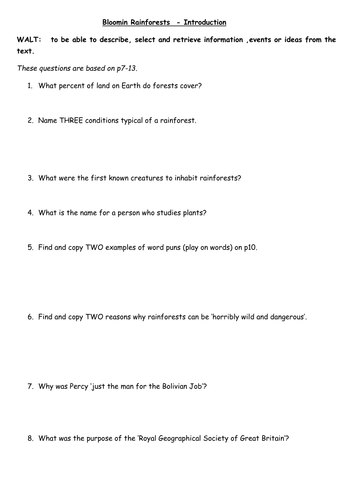 In depth Reading comprehension question sheets for guided or independent reading assessment. Aimed at upper ks2 - covering the NEW reading KPIs and based on the NEW SATs format. 6 sheets focusing on 6 areas of the book study. Questions related to Guided Reading Book: Bloomin Rainforests in 'Horrible Geography' series Range of genres covered in the book.

An opening session recording sheet to support children's research of the key term 'Ancient Civilisations' this could be used to support a PowerPoint presentation or a video. Once children have recorded the key concepts they can record questions for new learning and key learning headlines that they have discovered during the research session.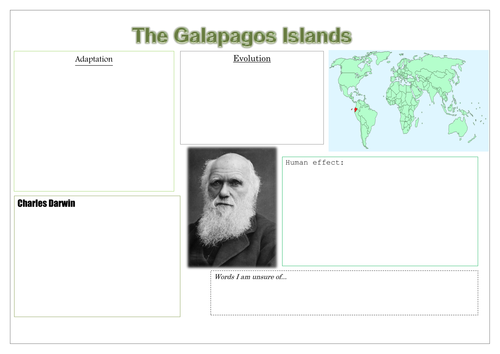 An A3 Pupil research sheet for the concept of Evolution and Adaptation to meet the requirements of the NEW Science curriculum KS2. Used with the BBC video accessed free on iPlayer 'The Galapagos Islands' by David Attenborough. However- can be used with other research materials as has the key concepts on.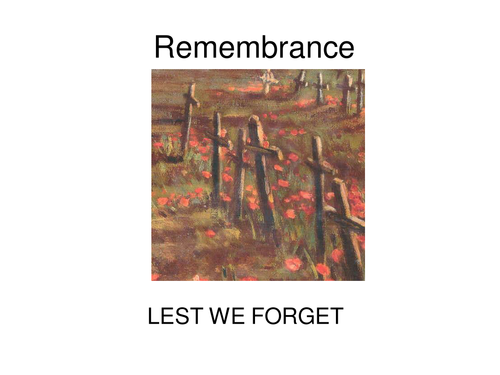 A powerpoint to share with a KS2 or KS3 class on Remembrance day/week. Contains key discussion points and war poetry to share and discuss. This promotes high quality Speaking and Listening. Used this in Year 6 and the poetry that was produced was of a very high standard.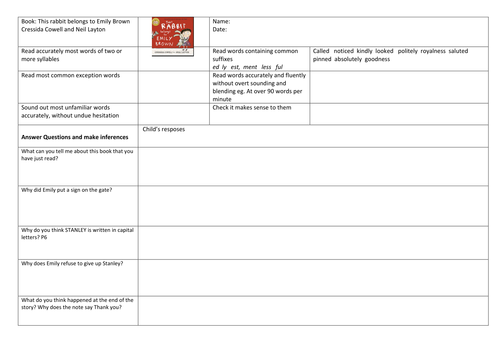 KS1 Reading Assessment form to assess Expected Level Reading at end of KS1 based on NEW KS1 Reading KPIs / National Curriculum A 1:1 assessment format for teachers that contains ALL end of KS1 (Year 2) Reading KPIs to meet the Expected Standard Based on popular picture book: This Rabbit Belongs to Emily Brown Assessement: Child reads the book 1:1 with teacher (Should be familiar with book and had it read before hand) Assessment sheet designed as tick sheet against national standards for expected level and space to record children's responses to inference questions. This form has been created using the exemplification materials from the STA for reading (online) as a guide and model.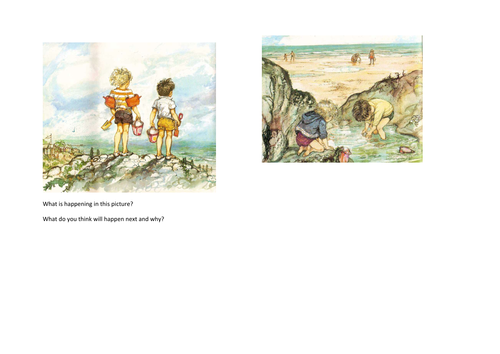 Reading Prediction task based on Shirley Hughes image of children at a beach rockpooling and exploring. Task requires children to interpret pictures and think of possible scenarios what will happen next? what are the dangers that the children could face and why?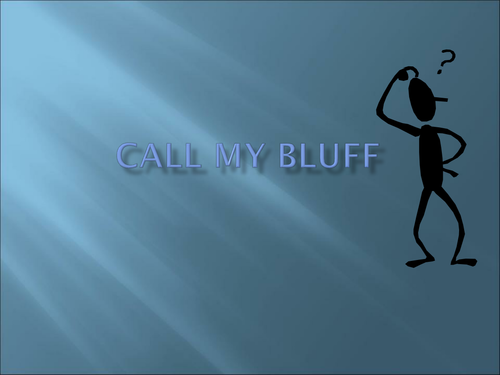 5 xFun Call My Bluff games I use these to start a Whole Class Spelling Session The Game allows students to discuss the meanings of prefixes or Suffixes in a fun 5 minute Starter Game.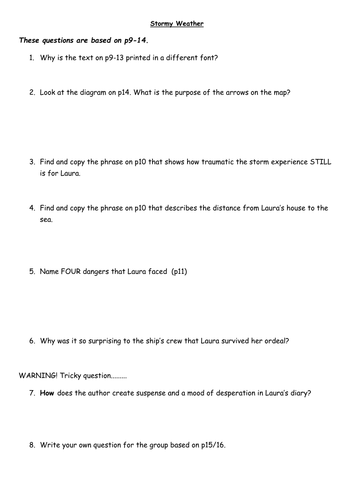 6 in depth reading comprehension sheets for independent or guided group learning. based on a range of sections from 'Stormy Weather' Horrible Geography Series. Questions modelled around the NEW style SATs questions- expected reading level and covers range of KPIs.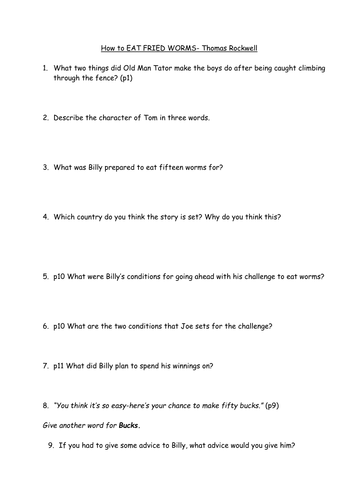 5x Comprehension question sheets based on How to eat fried worms- Thomas Rockwell Aimed at level 3 year 4/5 Guided Reading Activity.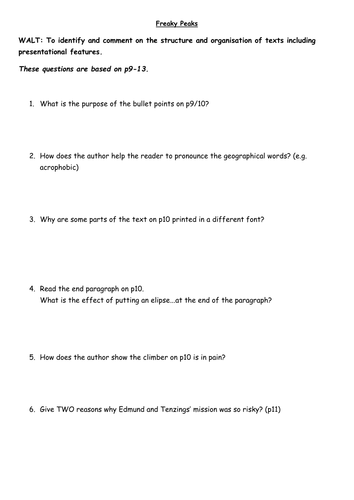 In depth Reading comprehension question sheets for guided or independent reading assessment. Aimed at year 5/6 level 4 6 sheets focusing on 6 areas of the book study. Questions related to Guided Reading Book: 'Freaky Peaks' in the 'Horrible Geography' series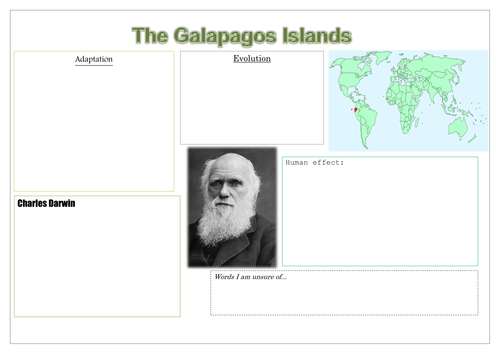 A worksheet for children to research Evolution and take notes from the bbc video 'The Galapagos Islands' presented by David Attenborough. A3 template with key headings for research that meets the requirements of the new Year 6 Science Curriculum topic: Evolution.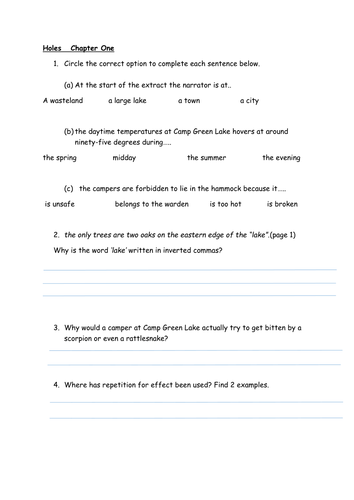 A set of Comprehension questions based on Chapter One of Holes by Louis Sacher. All questions modelled around new format Reading Test Questions for KS2 2016 and good for revision/practise paper. Variety of question formats from short one mark questions to longer 3 marks.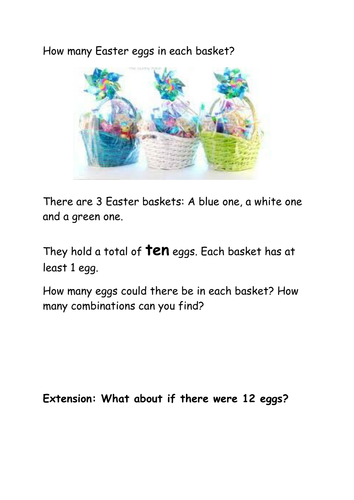 2x KS1 Easter Maths investigation based on the NEW KPIS/ Attainment Targets for KS1 maths curriculum. Covers: addition and subtraction problem solving estimation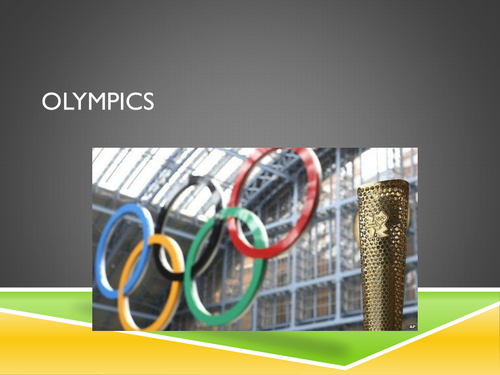 A powerpoint that displays a variety of motivational and inspirational Sporting Quotes from the sporting elite, Poetry based on the Olympics. Promotes the Sporting values of: respect, determination, passion, honesty, teamwork and self-belief. Covers Parts of British Values NEW curriculum.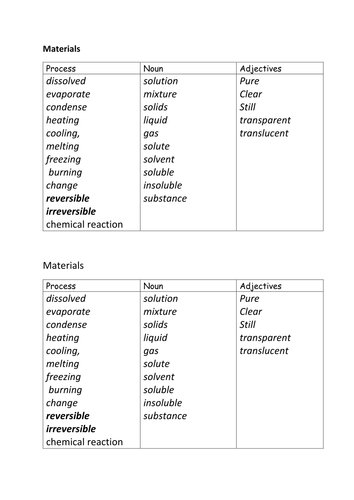 Year 6 Key Vocabulary for Materials Unit NEW Science Curriculum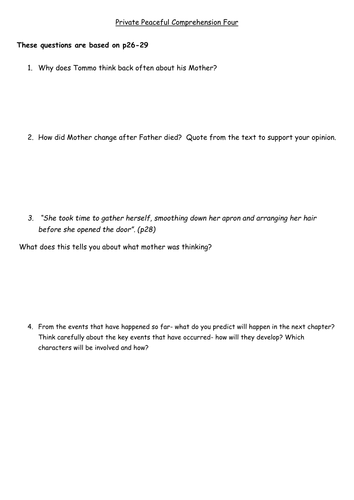 4x guided reading Comprehensions for Private Peaceful novel by Michael Morpurgo Questions modelled around NEW Reading KPI's for Upper Key Stage 2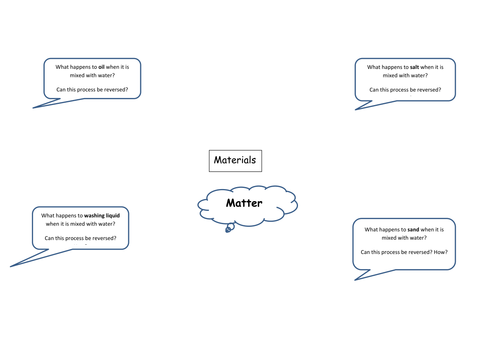 A concept map activity for pupils at the beginning/end of a unit to assess understanding of Materials: Reversible and Irreversible Change.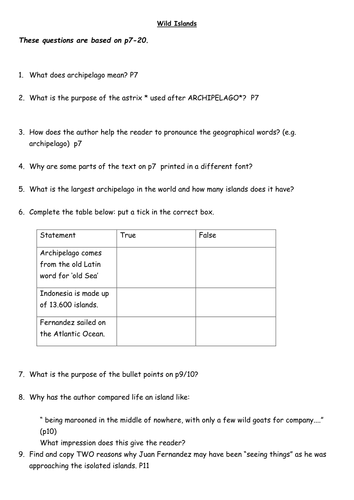 3x in depth Reading comprehensions based on Wild Islands Horrible Geography Series. Questions based on the NEW CURRICULUM KPI Standards for Upper KS2 Each Comprehension involves a task related to the text along with questions to elicit understanding.

Kipper and the giant reading comprehension sheetsx2 orange book band KS1 questions new KPIs 2 reading comprehension sheets based on Yoshi and the Stonecutter to assess pupils understanding. Orange book band level. Questions based on NEW end of KS1 National Curriculum KPI's