7Uploads
2k+Views
748Downloads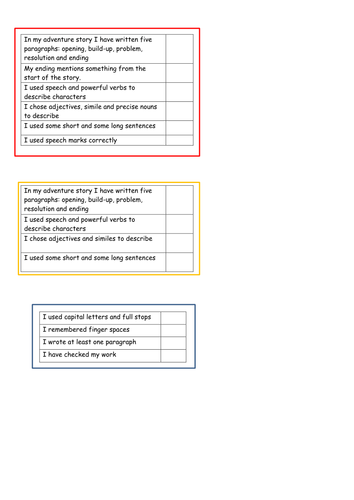 This is the second unit of work on this topic. First week is also available in my store. Chn are learning through the theme 'Peter Pan' and are really hooked in their learning. We have also created a fantastic class display. WEEK 2 WALTs- - identify key features of an adventure story. - create pirate character profiles. - create wanted posters. -plan an adventure story. -write our own version of an adventure story.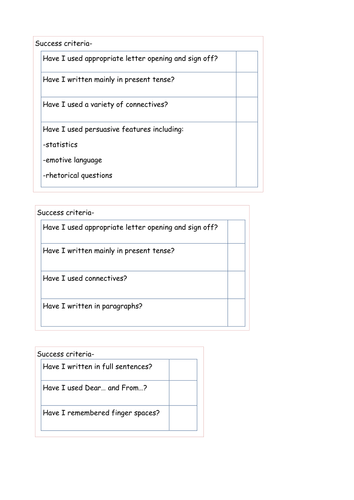 One weeks worth of work- english lessons and resources including smart boards and planning I used these with my year 3 class but range from emerging- children to exceeding+ The Peter Pan theme hooked the children into their learning instantly and we created a brilliant class display too! This is for the first week's worth of resources but the second week is also available. WEEK 1 WALTs- -identify past tense verbs in an adventure story. -write a sequence of events. -create a character description. -list positives and negatives of flying off to Neverland. -write a persuasive letter. Week 2 also available on separate listing.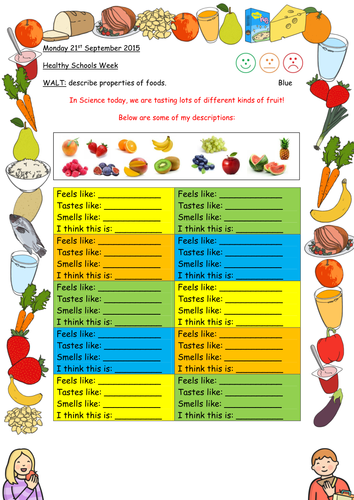 Planning for the week. Food tasting session worksheets- science. Maths weekly resources/planning linked to healthy schools week. Lesson were aimed at year 3.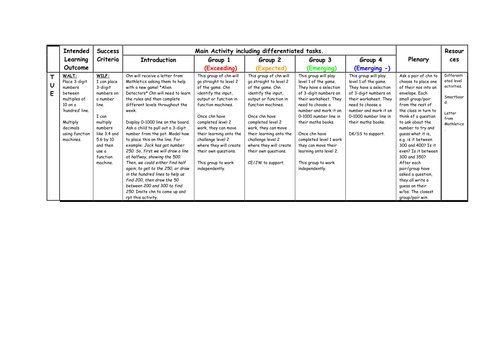 Mathletics theme of work- teaching children place value and decimals in a child-friendly way! Package includes an introductory 'made up' letter from 'the mathletics team' to hook chn into their learning for the week. 4 days worth of differentiated tasks are included along with daily smart-boards. Outcomes: Place 3-digit numbers between multiples of 10 on a 'hundred' line. Partition 3-digit numbers into 100s, 10s and 1s; compare and order numbers. Order groups of 3-digit numbers. Identify numbers of tenths that are shaded and write them as fractions. Investigate 3-digit numbers. Order numbers with decimals.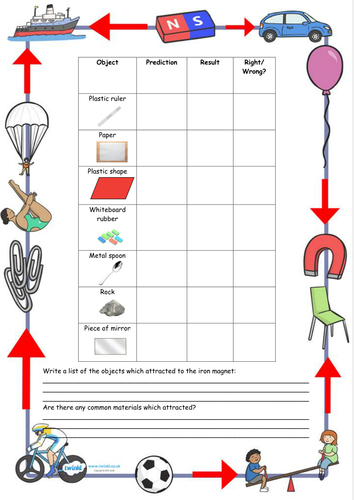 Year 3 observation lesson teaching forces. Planning, activities, starter, plenary, worksheets, smart board, success criteria all included. Lesson was graded very good. Chn loved the use of the video and hook for the lesson (all included on smart board).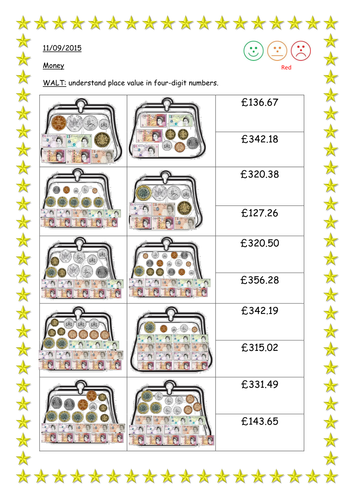 Whole week's worth of differentiated resources for teaching number including number recognition, place value and ordering numbers. Every day has 3/4 sheets for differentiated groups and a child-friendly smart board. Weekly planning is also included for this week, resources range from Y3 Emerging- to Y3 Exceeding + children. WALT: understand the number system. WALT: read, write and order whole numbers to at least 1000. WALT: understand place value in three-digit numbers. WALT: understand place value in three-digit and four-digit numbers.