15Uploads
19k+Views
17k+Downloads
Twitter: @Y6MissHobson 2 weeks worth of guided reading based on the book Rose Blanche. I have taken some inpsiration from TES but the vast vmajority is my own Enjoy!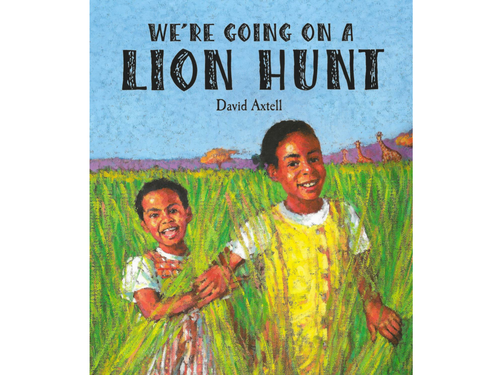 This is the book 'We're going on a lion hunt' by David Axtell put onto a powerpoint slide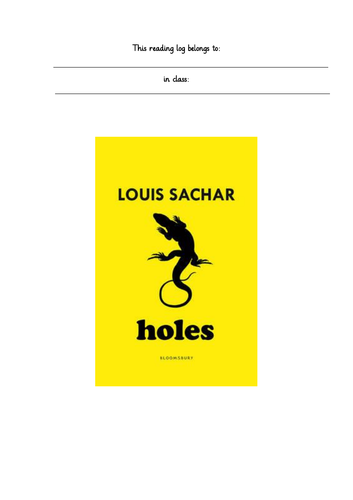 Holes by Louis Sachar Chapter by Chapter Reading Log Page numbers based on the pdf: hayatschool.com/kuwait/articles/holes_by_louis_sachar1.pdf Various ideas taken from other resources but well adapted to suit KS2 SATs Enjoy As seen on Twitter, here are the templates for the Autumn Recommended Read Newsletter for KS1, LKS2 and UKS2 Thanks, Emily Hobson (@Y6MissHobson) As seen on Twitter are my reading balloons. I printed each colour and one template, laminated the coloured baloons and used the template to cut out the balloon shape.You can attach coloured ribbon/string to them once complete. Enjoy, @Y6MissHobson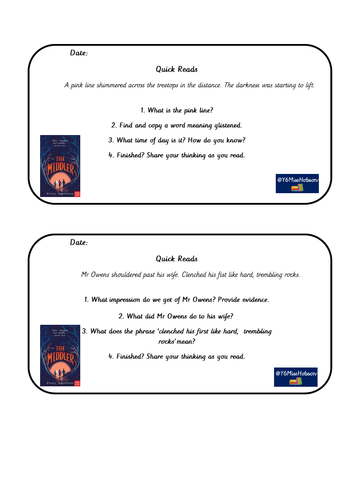 Extracts taken from children's novels (pictures of novel included) Short series of questions for the children to answer and then discuss. Enjoy @Y6MissHobson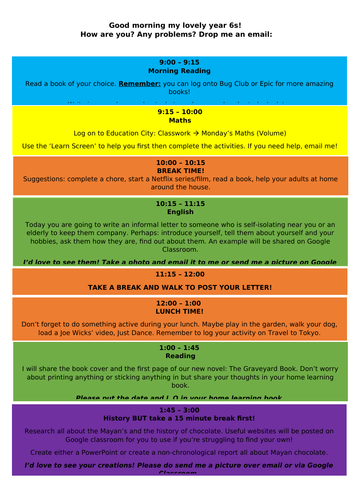 Home learning example timetable This will be uploaded to Google Classrooms each morning at 8:30 Feel free to use and adapt @Y6MissHobson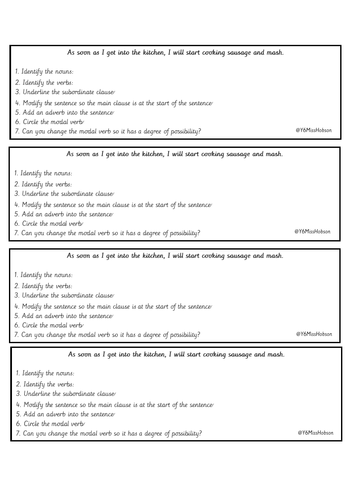 Year 6 Grammar Starters as promised from Twitter - enjoy! More to follow soon @Y6MissHobson As seen on Twitter, here are the 'KS1 and KS2 Wider Reading Book Blankets' Enjoy!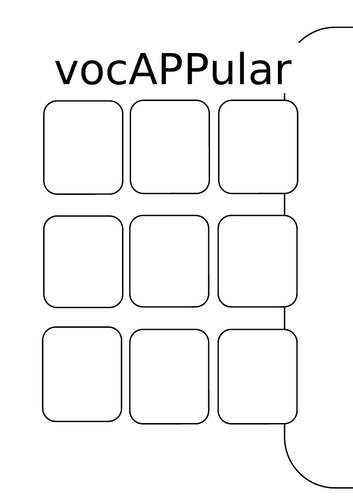 As seen on my Twitter, here is the vocAPPulary outcome. I provided the key vocabulary and children used dictionaries and topic-related books to write a definition. Enjoy, Emily @Y6MissHobson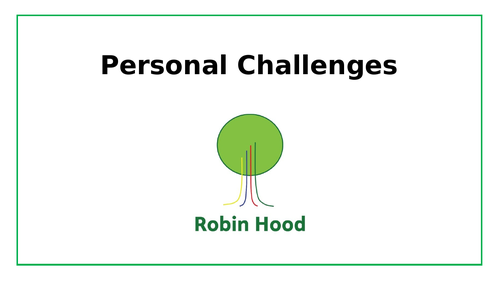 As seen on Twitter (@Y6MissHobson), here are our 'Autumn 1 Personal Challenges' to be used in classrooms to ensure safety upon our return in Septmber. As always, a donation to our school library would be grately received in return but is not compulsory: https://www.amazon.co.uk/hz/wishlist/ls/3V7TCXZPI050S?ref_=wl_share Many thanks, Emily Hobson