11Uploads
263Views
2Downloads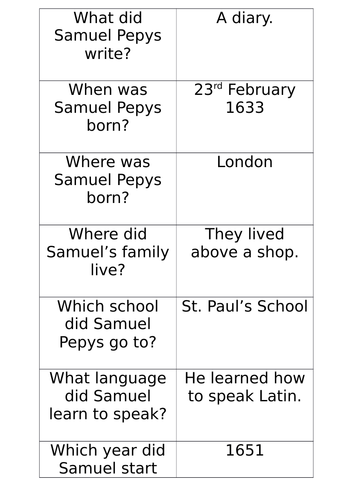 The children can complete these activities after they have done some research into Samuel Pepys. One is a card match activity- match the question to the answer. The other is a true or false activity- children can cut out and stick into their books whether they are true or false statements.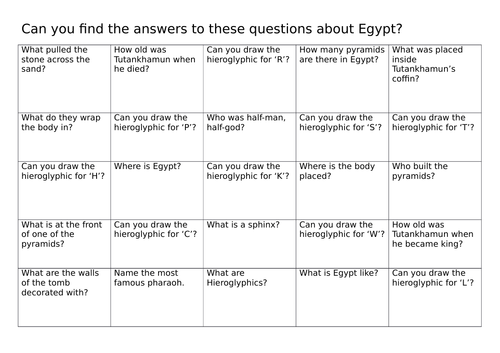 can be used as an assessment for an Egypt topic, or a starting point for research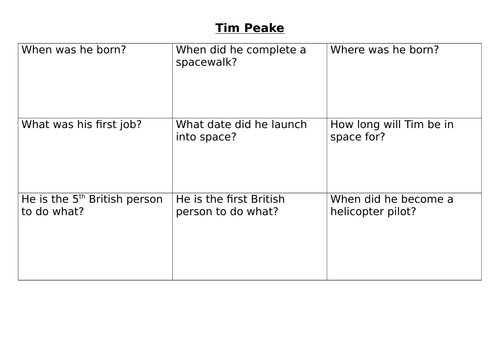 Year 2 children can read the text and then answer the questions in the networking grid.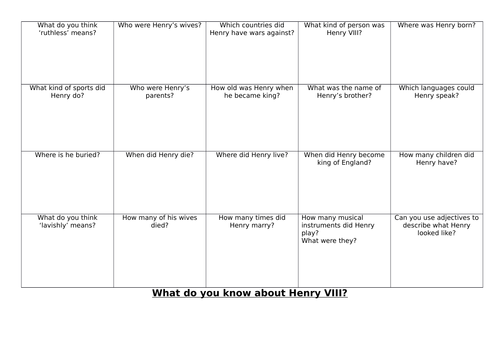 Year 2 IPC Significant People Reading text about Henry VIII, followed by a networking grid. Children read the text and then answer as many questions as they can. They can then steal answers that they need off their friends (these can be noted in a different colour). Teach Test Trade Children 'meet' other children in class, teach them them the fact on the card. If the child can relay the fact, they get the card. This can go on for however long you want, another way of securing children's facts about Henry VIII.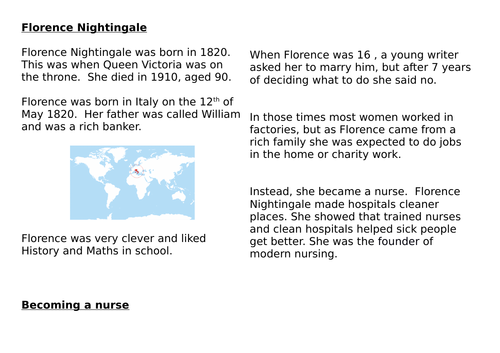 Florence Nightingale text suitable for Year 2. Children can then answer the attached questions in small groups or individually.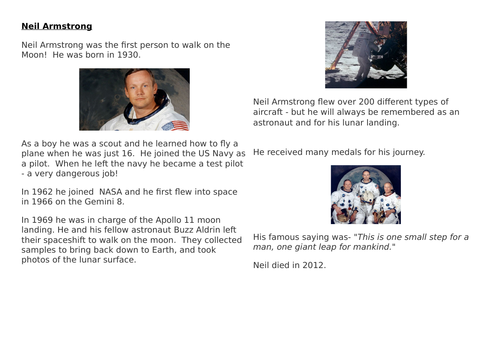 Year 2 children can read the text and then answer the questions on the networking grid.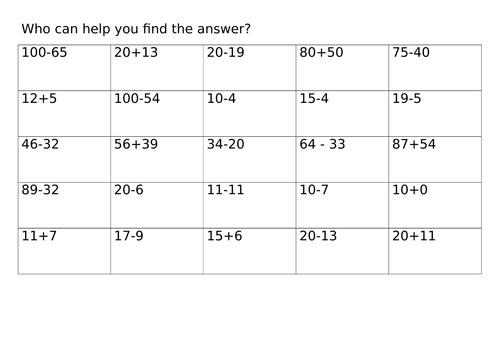 2 networking grids that can be edited. Children ask other children to help them work out the answer before they can record it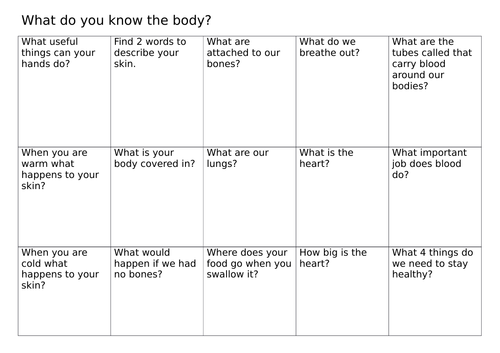 Children can do some research about the body and see how many questions they can answer. Or use this as a starting point, encouraging children to locate answers/ complete research.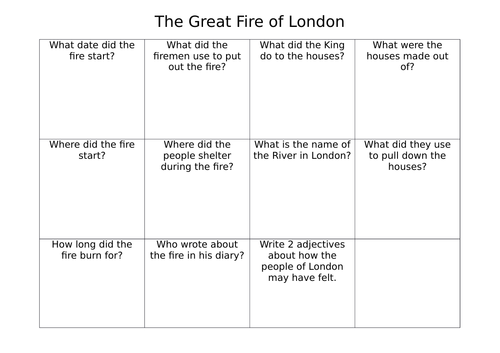 Teacher can read/ ask the children to read a piece of text about The Great Fire. Then use this networking grid to gain children's understanding. The answer as many questions as they can by themselves and can then 'network' to gain extra answers (these can be added in a different colour)