84Uploads
16k+Views
662Downloads This can be used to get students thinking more carefully about physical descriptions of characters. I used this as a way to introduce what a professionally written character sounded like to them first and then I got them to look for words and phrases that were used to describe the characters faces.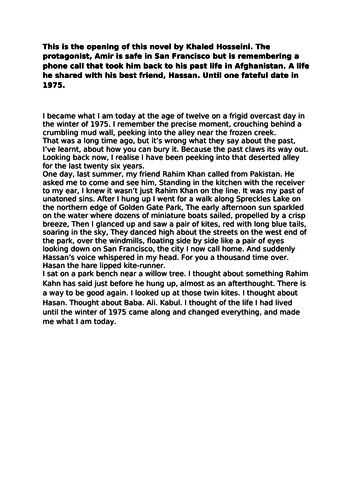 Using the opening of Kite Runner I got my KS4 classes to have a go at question 2. They planned out multiple ideas and then picked their top 2-3 to write up.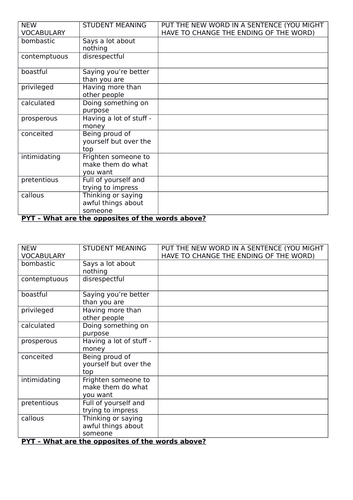 Key vocabulary to help students analyse four key characters in An Inspector Calls (Mr and Mrs Birling, Sheila Birling and Gerald Croft). Good for first learning about the characters and then later for revision.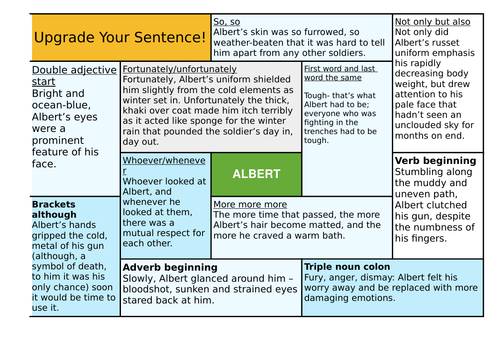 Encourage students to upgrade their sentences with these simple examples.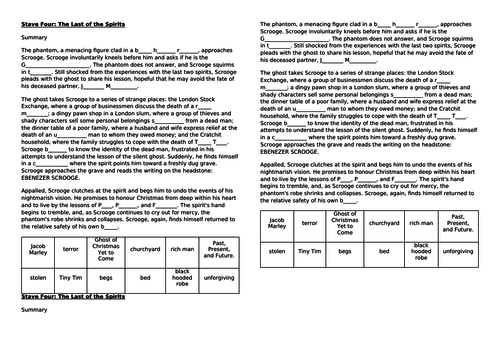 Use for revision or to introduce stave 4 for the first time. Summary, quiz questions and quotations included. I've use this with lower ability students in Y9 and Y11. To be used as revision. Task: Read through the notes about Marley several times and then test yourself by creating a mind map/bullet point list about Marley's character. You are given several quotes that are linked to Marley. Can you find anymore from stave one which would be useful to revise for your exam? Two worksheets to use with lower ability KS3 or KS4. Small tasks to keep students focused. Can be adapted to suit any image for description. I tried to focus on vocabulary and sentence structure. A feedback sheet with specific tasks to match. Can be adapted to suit your criteria.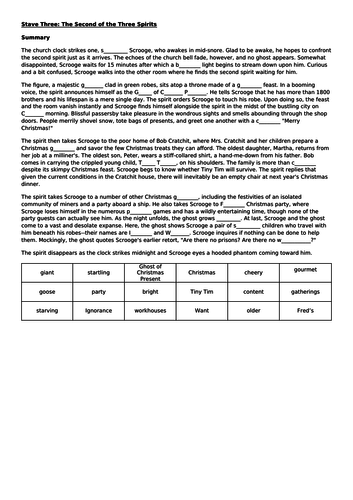 Use for low ability when exploring the text or revision. Can be used or adapted for any transactional task in KS4. Helps to encourage planning. A worksheet for students to get them thinking about what makes a poem a poem. Good starter activity. Use to revise The Ghost of Christmas Present. Read through the notes above several times and then test yourself by creating a mind map/bullet point list about the ghost of Christmas Present's character. You have several quotes that are linked to TGOCP. Can you find anymore from stave three which would be useful to revise for your exam? Use to help students write comparative essays, especially if they are weak or lack confidence. I have used it for GCSE but it could be adapted for KS3. A quick way to mark with 'what went well' statements and targets with suggestions for improvement. This can be used to speed up teacher marking of be used as peer or self assessment. Question sheet which uses BBC GCSE Bitesize as a source. Included is a push your thinking task and a push your thinking further task for more able students. Use this resource to help students revise key characteristics and quotations from the play. It also reminds them to focus on the AOs. I used this as a guide to help students analyse poems we have studied. Some times, depending on the class, I will walk them through the sheet together or if they are confident enough they will complete it themselves. The sheets have more or less support on depending on ability - tough, tougher, toughest.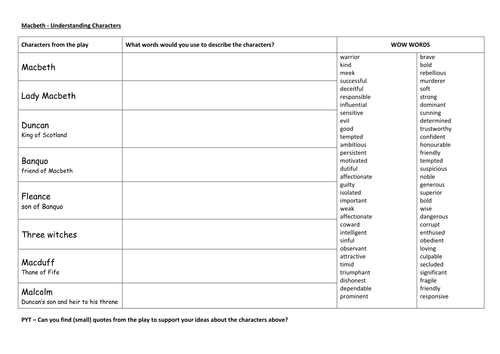 Use this work sheet to help students get a better understanding of the characters. This will then help them when they have to analyse an extract for a character. You could also use this to test students knowledge of the characters before their examination. Act 1 Scene 5: LADY MACBETH IS DETERMINED TO BE QUEEN Aimed at KS3 to help identify different aspects of Lady Macbeth's character. Used to help students understand Lady Macbeth's opinion of her husband and why this was shocking for Elizabethan audiences. Use this worksheet to help students understand courtly love and apply it to Romeo and Juliet. Reading through the conversation between Benvolio and Romeo in act 1scene 1 helps students see how courtly love can be applied to Romeo's character.