3Uploads
195Views
113Downloads
KS1 teaching resources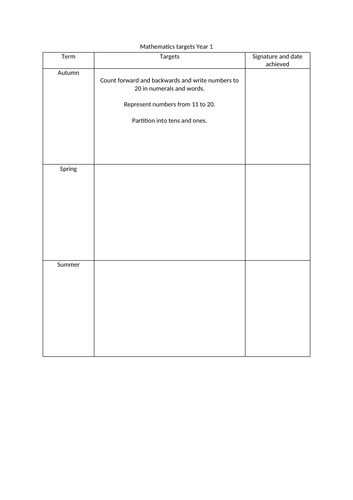 **White Rose Autumn place value activities ** 4 weeks worth of worksheets for White Rose maths. To meet Year 1 and Year 2 objectives i set 3 star challenges so that both year groups could access each others learning. Children could move their own learning on and all objects could be met. This way worked for my class (High ability Year 1 and low ability Year 2). I have also included some useful flipcharts and resouces I used.
**This is a KS1 resource which has 14 weekly tasks for autumn, spring and summer. There are English, Maths, Science and topic related tasks. The tasks are for the topics: -space -toys -materials -around the world -dinosaurs I have also included a parents guide on how to do homework tasks and a weekly spelling list.**
Simple topic activities for dinosaur topic KS1 children Powerpoints not included.