92Uploads
6k+Views
1k+Downloads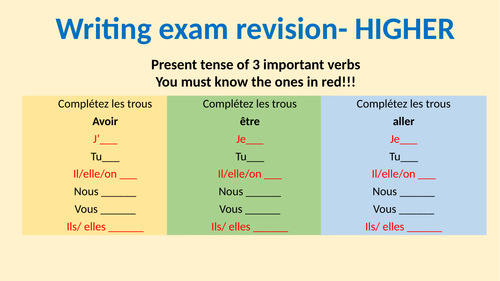 Pretty much what the title says!! Mini walking-talking mock with a quick starter and plenary that can lead to homework if time is short.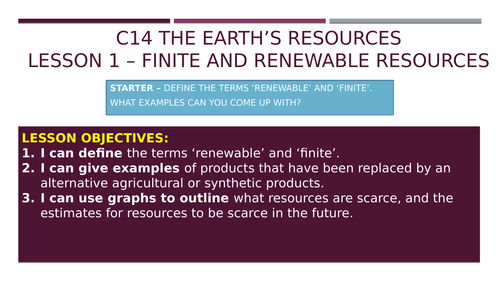 Powerpoint, worksheet and printout for C14.1 Lesson. (AQA GCSE Chemistry).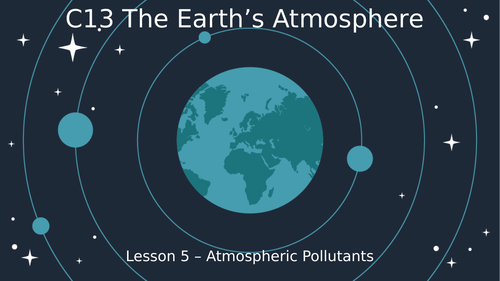 Powerpoint, exam question worksheet and C13 summary sheet to aid teaching of this lesson. The summary sheet can also be set as HW, as students may struggle to finish in the lesson.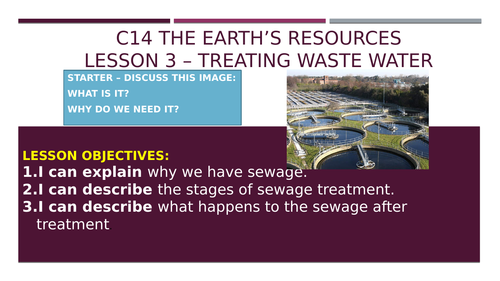 Resources for C14.3 Treating Waste Water (AQA CHEMISTRY GCSE) Powerpoint presentation for full lesson Lesson plan (not detailed but overview of timings and objectives) Information sheet for independent learning activity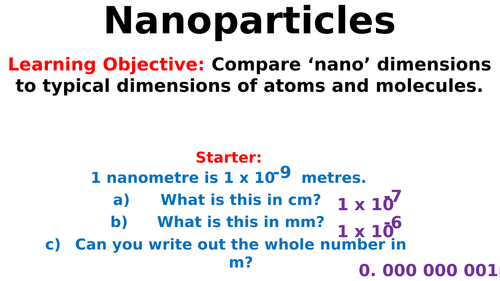 2 lessons on nanoparticles. Lesson 1- Introduction, comparing sizes and surface area to volume ratio. Lesson 2- Uses, risks and future of nanoparticles.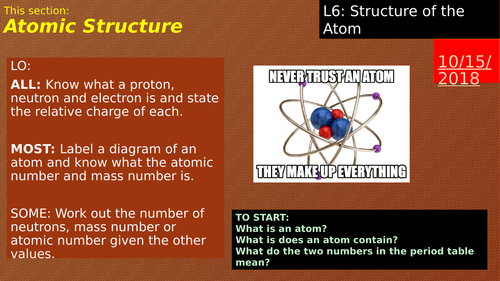 Complete lesson presentation. AQA periodic table attached also as reference is made in PPT. Lesson Objectives: ALL: Know what a proton, neutron and electron is and state the relative charge of each. MOST: Label a diagram of an atom and know what the atomic number and mass number is. SOME: Work out the number of neutrons, mass number or atomic number given the other values.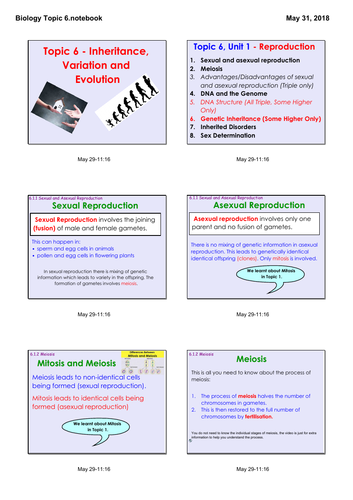 Full topic Smart Notebook IWB, Exam Practice PPT, IWB Converted to PDF for revision notes.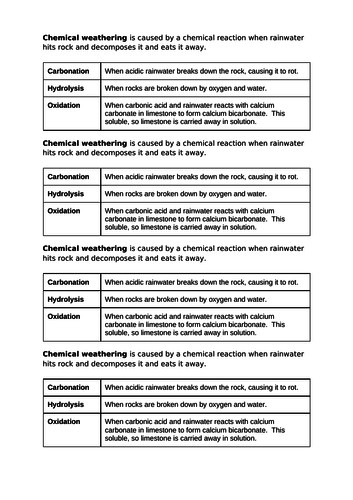 Lesson powerpoint, and accompanying sheets for weathering and mass movement. Designed for but can be used for any relevant teaching: AQA GCSE Geography --> Physical, Unit 3 Physical Landscapes --> Topic 2 Coastal Landscapes in the UK (Lesson 2 out of 14) Designed for build up to exams, approx. 3 hrs of teaching. All lessons with powerpoints and corresponding worksheets.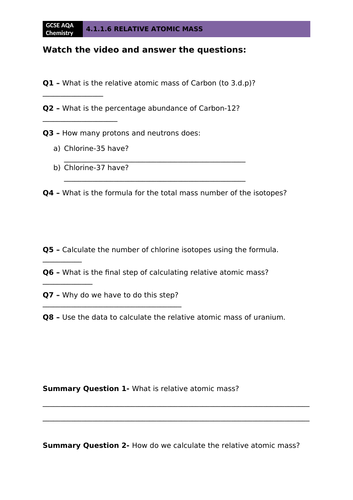 Lesson 7 of C4.1.1 (Atomic Structure). Includes- Powerpoint with video link Worksheet to accompany video Worksheet for practice on electronic structure Plenary exam question carefully selected from exam question bank Time markers now included in powerpoint, with all activities varying from 5-15 minutes. 5 minutes with no activity included, for settling and leaving, totalling a 1hr lesson.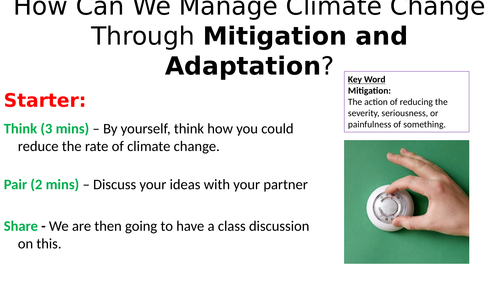 Managing climate change through mitigation and adaptation. DISCLAIMER: Mainly a research driven lesson with use of computers/tablets, with a table filling activity and question guided activity. Some taught elements, but mainly FLIPPED learning.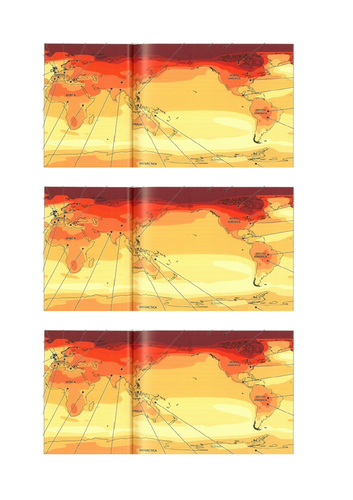 Powerpoint and printout for students on the effects of climate change. Structure of lesson: Starter and intro to lesson (5 mins) Video intro to topic (5 mins) Graph Analysis (10 mins) Mapping Task (15 mins) Chain of analysis (10 mins) Exam 9-Marker (10 mins) 5 minutes for end of lesson and settling at the start.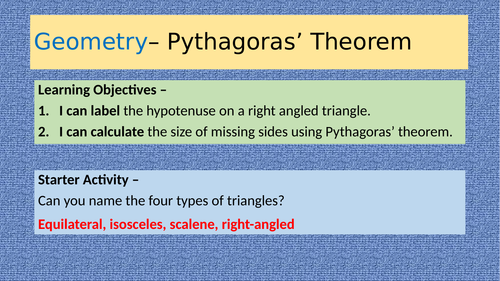 Pythagoras' Theorem KS3/GCSE powerpoint and exercise sheet. Has some problem solving as a strech, but not main focus, and no 3D.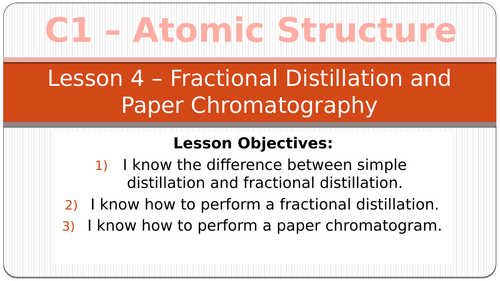 Powerpoint for C1.4 Lesson Objectives: I know the difference between simple distillation and fractional distillation. I know how to perform a fractional distillation. I know how to perform a paper chromatogram. A PPT covering the context of 'An Inspector Calls' over a series of lessons.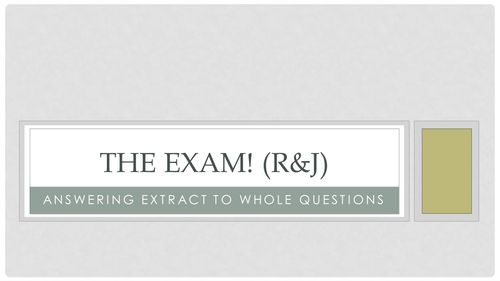 This PPT can be used as one lesson or a series of lessons. You may want to print as a handout as an information leaflet for students. It is more a speaking at the class lessons and you may want to incorporate some of your own activities with the sentence starters on there. You may need to edit if you do not do Romeo and Juliet, and change that or some of the teaching terms incorporated.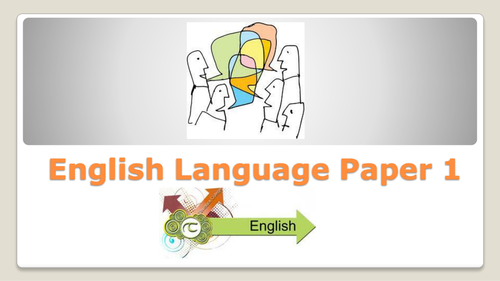 PPT and extract sheet for an EL Paper 1 unit based on Lord of the Flies. May need to be tweaked for differing levels of class.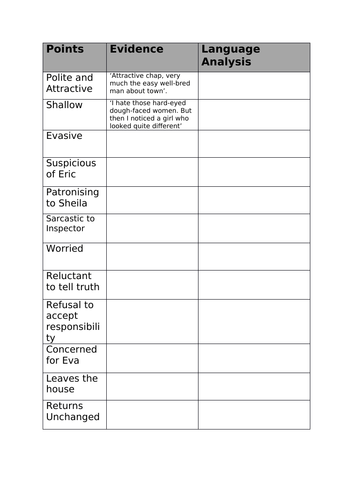 Revision lesson for the characterisation of Gerald. Is an ideal resource before a mock exam or to set up a revision homework task. Includes: Powerpoint Worksheet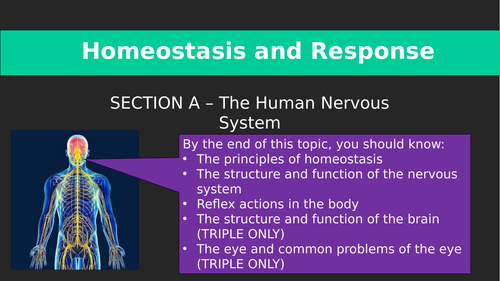 Part of topic 5 or B10 Powerpoint includes: Notes, recap activities when content links to earlier in the course and exam practice at the end Reaction times required practical referenced to, designed to be used with AQA Biology practical booklet. TOPIC OBJECTIVES By the end of this topic, you should know: The principles of homeostasis The structure and function of the nervous system Reflex actions in the body The structure and function of the brain (TRIPLE ONLY) The eye and common problems of the eye (TRIPLE ONLY)