40Uploads
3k+Views
736Downloads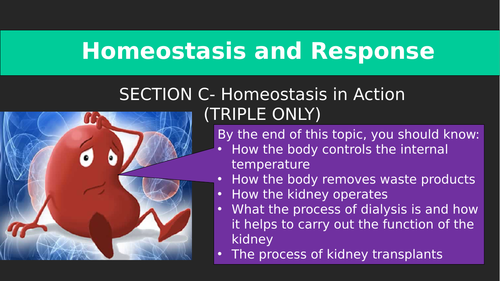 ALL TRIPLE ONLY!!! Part of topic 5 or B12 Powerpoint includes: Notes, recap activities when content links to earlier in the course and exam practice at the end HIGHER TIER CONTENT EASILY DISPLAYED Topic Objectives: By the end of this topic, you should know: How the body controls the internal temperature How the body removes waste products How the kidney operates What the process of dialysis is and how it helps to carry out the function of the kidney The process of kidney transplants
All 3 sections of homeostasis and response (AQA GCSE) The Human Nervous System Hormonal coordination Homeostasis in action (TRIPLE ONLY)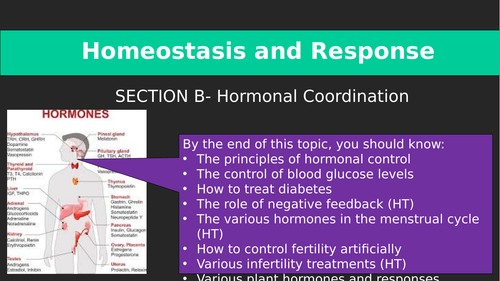 Part of topic 5 or B11 Powerpoint includes: Notes, recap activities when content links to earlier in the course and exam practice at the end Germination required practical referenced to, designed to be used with AQA Biology practical booklet. [TRIPLE ONLY] TRIPLE AND HIGHER TIER CONTENT EASILY DISPLAYED TOPIC OBJECTIVES By the end of this topic, you should know: The principles of hormonal control The control of blood glucose levels How to treat diabetes The role of negative feedback (HT) The various hormones in the menstrual cycle (HT) How to control fertility artificially Various infertility treatments (HT) Various plant hormones and responses (TRIPLE)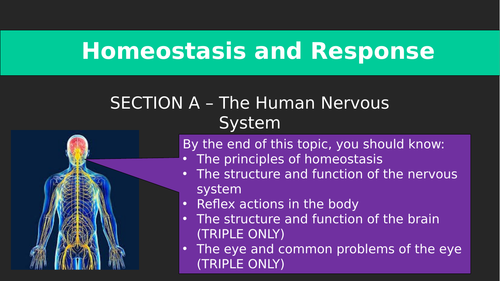 Part of topic 5 or B10 Powerpoint includes: Notes, recap activities when content links to earlier in the course and exam practice at the end Reaction times required practical referenced to, designed to be used with AQA Biology practical booklet. TOPIC OBJECTIVES By the end of this topic, you should know: The principles of homeostasis The structure and function of the nervous system Reflex actions in the body The structure and function of the brain (TRIPLE ONLY) The eye and common problems of the eye (TRIPLE ONLY)
Powerpoints for C9, C10 and C11. Mainly made for REVISION, so there are notes only, NOT activities. However, if your style of teaching is based on discussion of notes, then this will be suitable. This will also be suitable for the kerboodle textbook.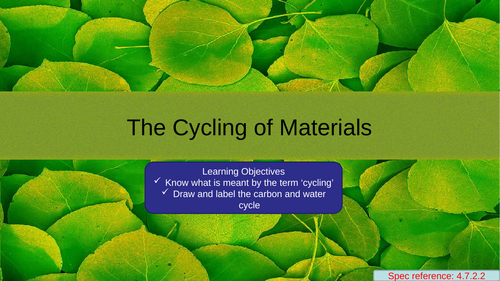 Part of Ecosystems topic. AQA - 4.7.2.2 and 4.7.2.3 or B17.3-B17.5 Can be used for other exam boards also.,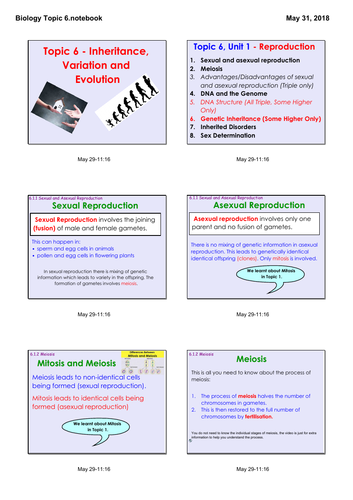 Full topic Smart Notebook IWB, Exam Practice PPT, IWB Converted to PDF for revision notes.
Based on: -Snow in Paper 2 [Smart Notebook] Alex Cold in Paper 1 [Smart Notebook] Also has Lord of the Flies PPT Notebook slides are designed to be similar as they are based of the same skills.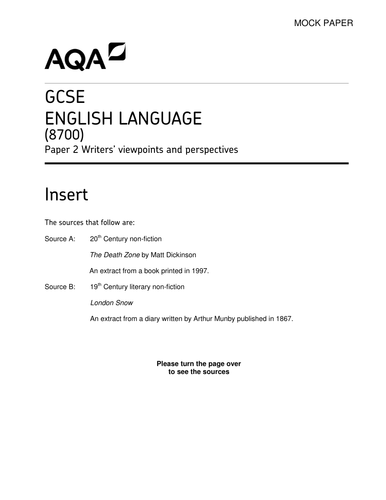 Mainly made for Notebook but also available as PDF 39 Slides.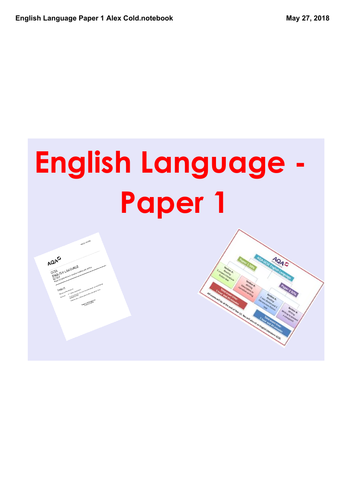 SMART NOTEBOOK OR PDF Mainly designed for notebook but can be used as a PDF for printing and giving to students. 39 slides.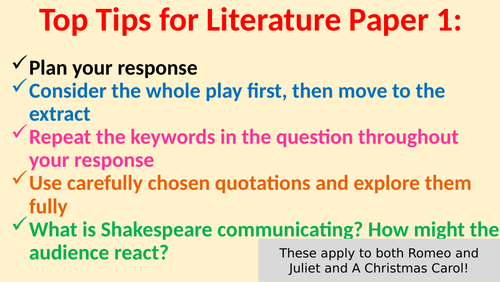 Begins with general top tips for Lit Paper 1 then moves onto the focus question: How does Shakespeare use the Prologue of Act 1 to introduce the audience to the themes of Romeo & Juliet? Sheet provided with prologue and sample writing for annotation.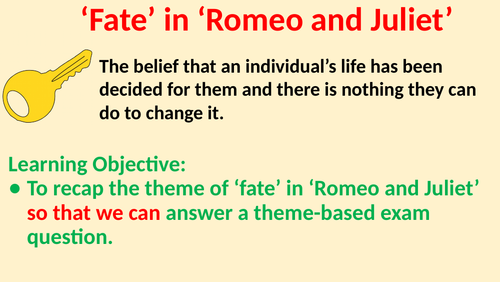 Does link to revision lesson one but can be taught separately (ppt shouldn't need adjusting). Includes: PPT Exam Question Printout
Designed for build up to exams, approx. 3 hrs of teaching. All lessons with powerpoints and corresponding worksheets.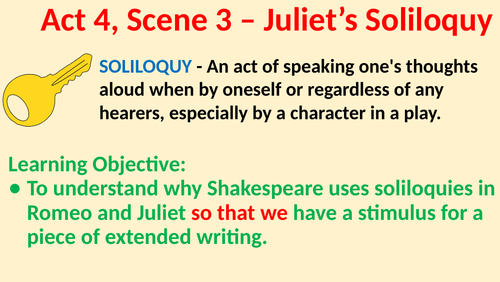 With specific mention to Act 4 Scene 3. Part 3 of revision lessons, however can be taught as a separate lesson.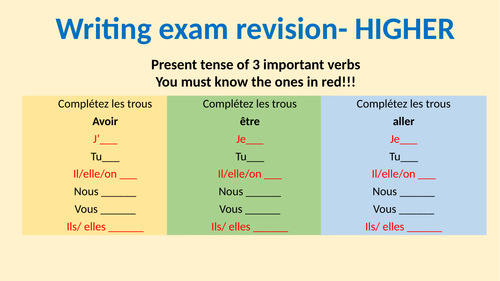 Pretty much what the title says!! Mini walking-talking mock with a quick starter and plenary that can lead to homework if time is short.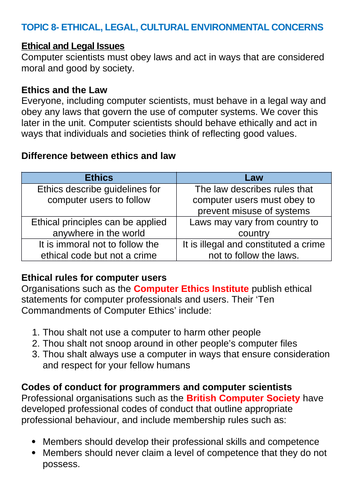 Notes for the whole of paper 1 with exam-style questions on nearly every page Ways of using these notes: -Give as revision notes to class (colour exam answers in purple to white) Use as teaching on board, talk through notes Use for whole class revision (colour red key words as white so they can fill them in) Give as a flipped learning resource NOTE- There is a PowerPoint for computer legislation, not word document.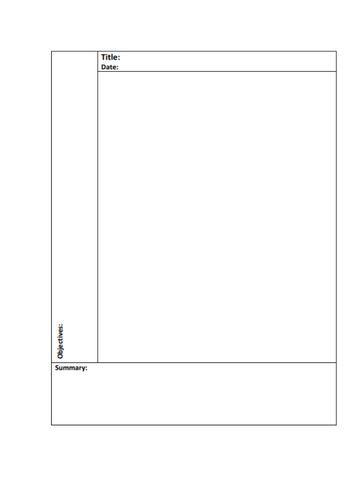 A bit of a different lesson, where students watch vidoes and create notes in a 'Cornell Notes' format, with a brief introduction to using Cornell Notes and then two videos are watched. May be useful to Electronics, not sure so let me know. Used as a mini round up lesson before end of topic, so will NOT take full hour as students then engage in their own revision.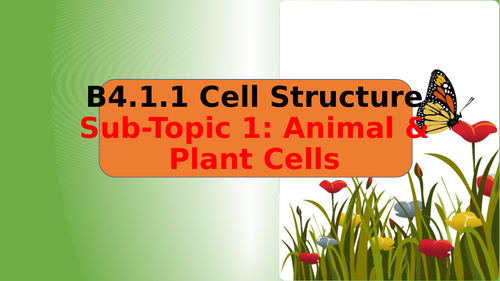 Lessons on cell structure. Idea of plan: Lesson 1: Slides 1 - 10 Lesson 2: Use slides 11 and 12 for a starter? Then specialised cells. Topics: Animal and Plant Cells Specialised Cells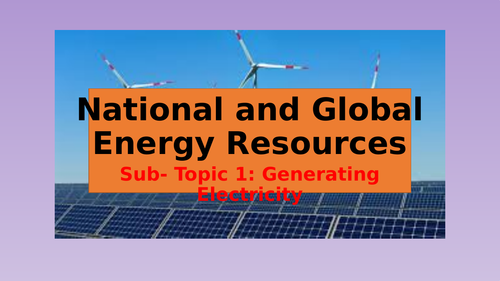 Series of 3 lessons covering the P3 topic. Included opportunities for independent learning and exam practice. Includes: -Powerpoint -Matching Activity -Two Page Exam Question Sheet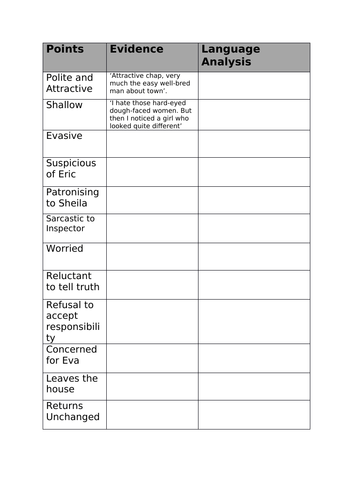 Revision lesson for the characterisation of Gerald. Is an ideal resource before a mock exam or to set up a revision homework task. Includes: Powerpoint Worksheet