49Uploads
4k+Views
837Downloads PLC- Personalised Learning Checklist For any single science class [NOT SYNERGY!] including triple and double detailed objective for every topic. Can be printed, used for planning lessons or as PLCs, where students can make a copy at home and RAG [red, amber, green] throughout revision.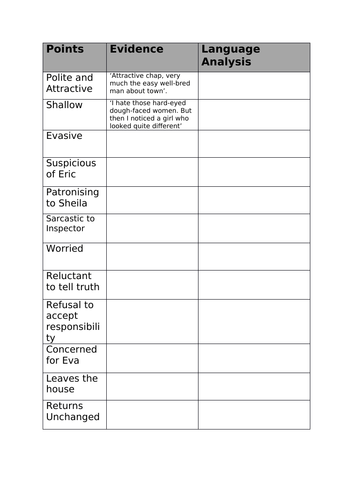 Revision lesson for the characterisation of Gerald. Is an ideal resource before a mock exam or to set up a revision homework task. Includes: Powerpoint Worksheet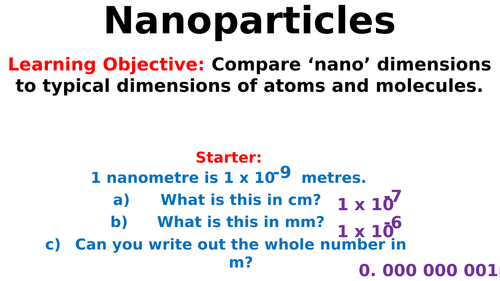 2 lessons on nanoparticles. Lesson 1- Introduction, comparing sizes and surface area to volume ratio. Lesson 2- Uses, risks and future of nanoparticles. A PPT covering the context of 'An Inspector Calls' over a series of lessons.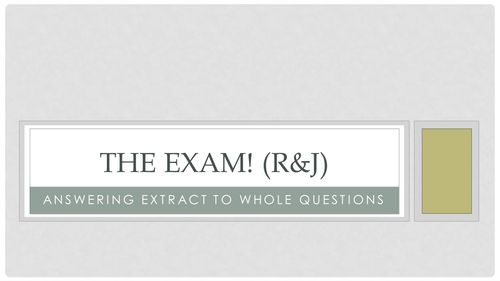 This PPT can be used as one lesson or a series of lessons. You may want to print as a handout as an information leaflet for students. It is more a speaking at the class lessons and you may want to incorporate some of your own activities with the sentence starters on there. You may need to edit if you do not do Romeo and Juliet, and change that or some of the teaching terms incorporated.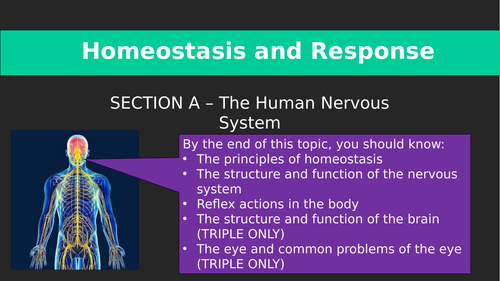 Part of topic 5 or B10 Powerpoint includes: Notes, recap activities when content links to earlier in the course and exam practice at the end Reaction times required practical referenced to, designed to be used with AQA Biology practical booklet. TOPIC OBJECTIVES By the end of this topic, you should know: The principles of homeostasis The structure and function of the nervous system Reflex actions in the body The structure and function of the brain (TRIPLE ONLY) The eye and common problems of the eye (TRIPLE ONLY)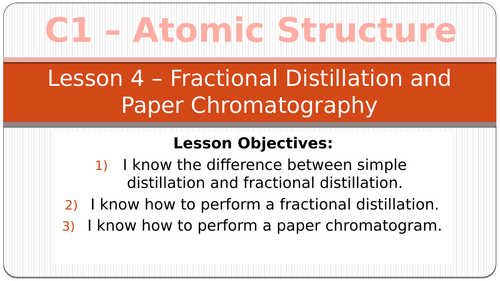 Powerpoint for C1.4 Lesson Objectives: I know the difference between simple distillation and fractional distillation. I know how to perform a fractional distillation. I know how to perform a paper chromatogram.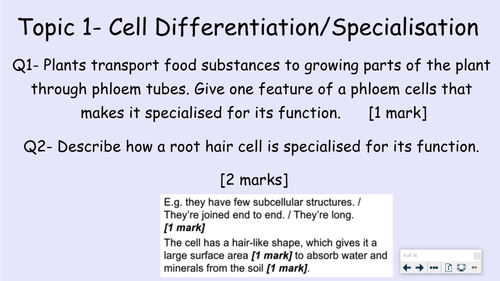 Notebook with questions for all topics in Unit 1- Cell Biology. Includes answers also.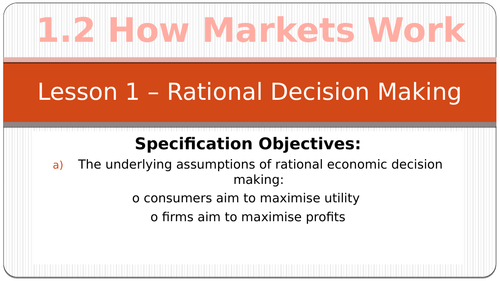 Complete lesson for 1.2.1 Rational Decision Making. Includes: Powerpoint Starter exam questions (for 1.1 how markets work) Plenary recap worksheet (could be used for HW)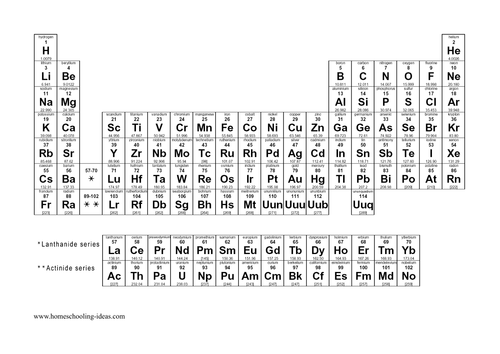 Lesson powerpoint for C1.1 Atoms (In line with AQA specification). Includes: PPT Printable Periodic Table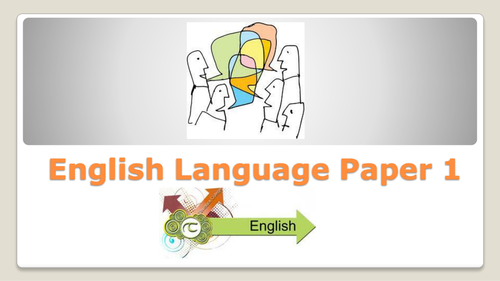 PPT and extract sheet for an EL Paper 1 unit based on Lord of the Flies. May need to be tweaked for differing levels of class.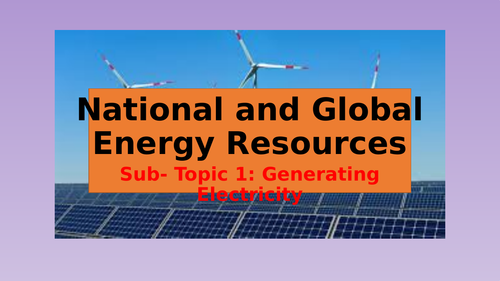 Series of 3 lessons covering the P3 topic. Included opportunities for independent learning and exam practice. Includes: -Powerpoint -Matching Activity -Two Page Exam Question Sheet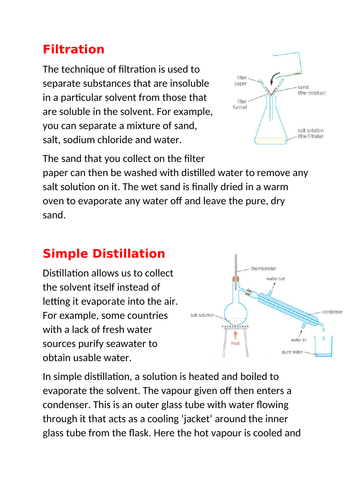 Powerpoint, accompanying worksheet, and print-out for "around the room" activity. Learning Objectives: I understand the difference between compounds and mixtures. I know and can explain three ways of separating mixtures.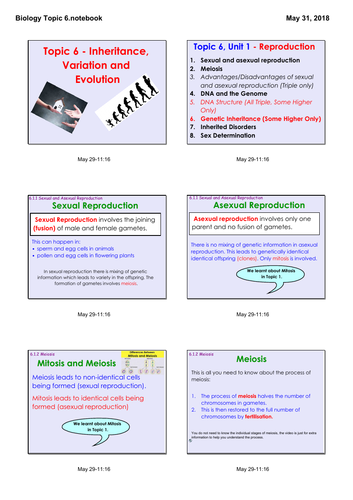 Full topic Smart Notebook IWB, Exam Practice PPT, IWB Converted to PDF for revision notes.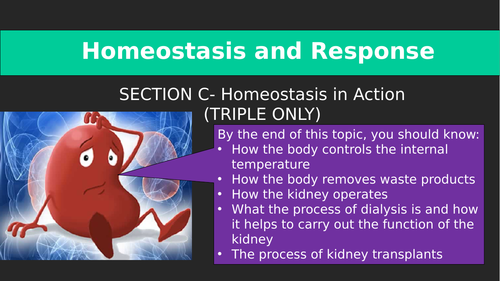 ALL TRIPLE ONLY!!! Part of topic 5 or B12 Powerpoint includes: Notes, recap activities when content links to earlier in the course and exam practice at the end HIGHER TIER CONTENT EASILY DISPLAYED Topic Objectives: By the end of this topic, you should know: How the body controls the internal temperature How the body removes waste products How the kidney operates What the process of dialysis is and how it helps to carry out the function of the kidney The process of kidney transplants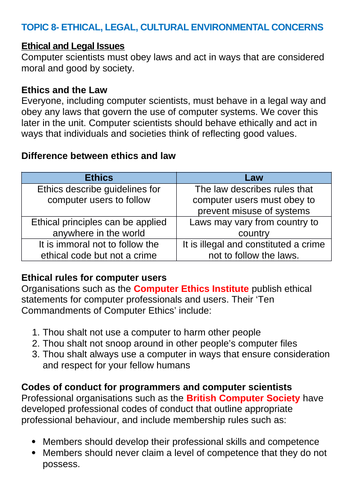 Notes for the whole of paper 1 with exam-style questions on nearly every page Ways of using these notes: -Give as revision notes to class (colour exam answers in purple to white) Use as teaching on board, talk through notes Use for whole class revision (colour red key words as white so they can fill them in) Give as a flipped learning resource NOTE- There is a PowerPoint for computer legislation, not word document.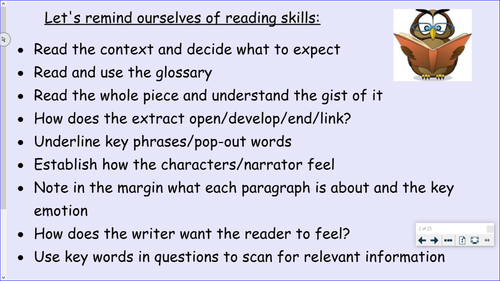 Included notebook slides and extract. ADVICE- Use my Lord of the Flies as a starting point in teaching this, then this! Here is the link- https://www.tes.com/teaching-resource/english-language-paper-1-lord-of-the-flies-11661706?theme=1 -NOTE THIS IS A SMART NOTEBOOK FILE, LORD OF THE FLIES IS A PPT-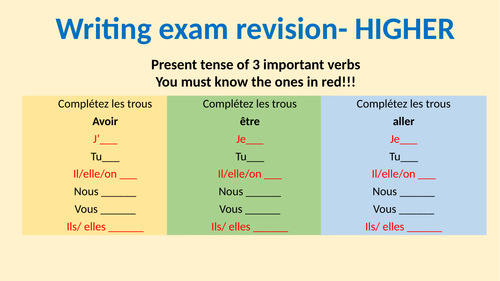 Pretty much what the title says!! Mini walking-talking mock with a quick starter and plenary that can lead to homework if time is short.