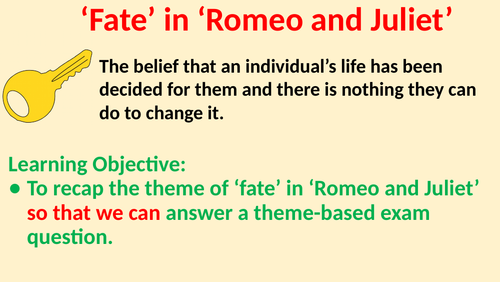 Does link to revision lesson one but can be taught separately (ppt shouldn't need adjusting). Includes: PPT Exam Question Printout
Designed for build up to exams, approx. 3 hrs of teaching. All lessons with powerpoints and corresponding worksheets.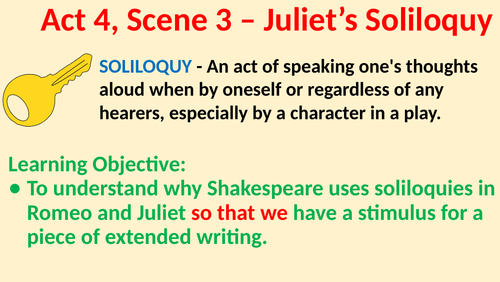 With specific mention to Act 4 Scene 3. Part 3 of revision lessons, however can be taught as a separate lesson.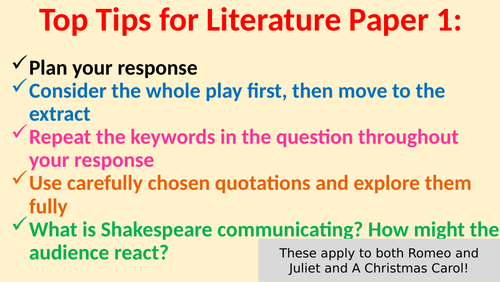 Begins with general top tips for Lit Paper 1 then moves onto the focus question: How does Shakespeare use the Prologue of Act 1 to introduce the audience to the themes of Romeo & Juliet? Sheet provided with prologue and sample writing for annotation.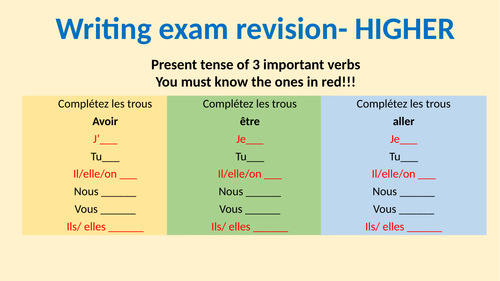 Pretty much what the title says!! Mini walking-talking mock with a quick starter and plenary that can lead to homework if time is short.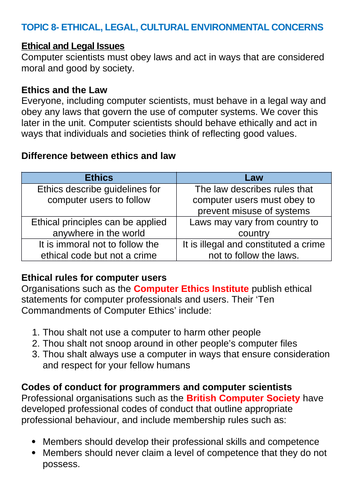 Notes for the whole of paper 1 with exam-style questions on nearly every page Ways of using these notes: -Give as revision notes to class (colour exam answers in purple to white) Use as teaching on board, talk through notes Use for whole class revision (colour red key words as white so they can fill them in) Give as a flipped learning resource NOTE- There is a PowerPoint for computer legislation, not word document.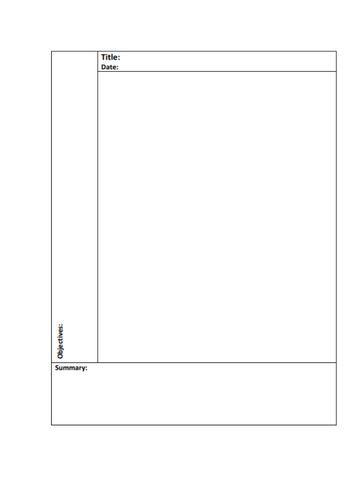 A bit of a different lesson, where students watch vidoes and create notes in a 'Cornell Notes' format, with a brief introduction to using Cornell Notes and then two videos are watched. May be useful to Electronics, not sure so let me know. Used as a mini round up lesson before end of topic, so will NOT take full hour as students then engage in their own revision.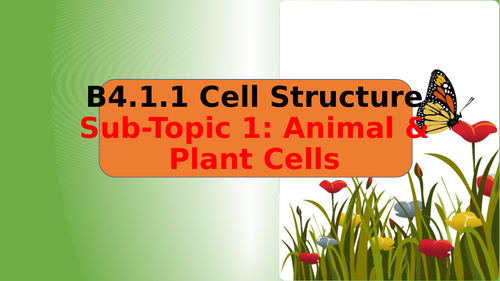 Lessons on cell structure. Idea of plan: Lesson 1: Slides 1 - 10 Lesson 2: Use slides 11 and 12 for a starter? Then specialised cells. Topics: Animal and Plant Cells Specialised Cells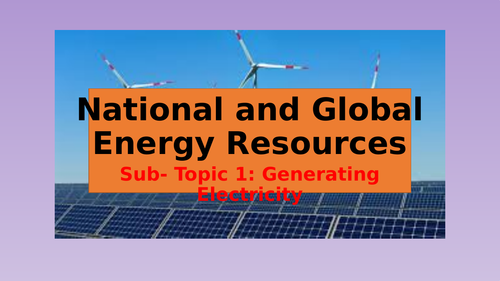 Series of 3 lessons covering the P3 topic. Included opportunities for independent learning and exam practice. Includes: -Powerpoint -Matching Activity -Two Page Exam Question Sheet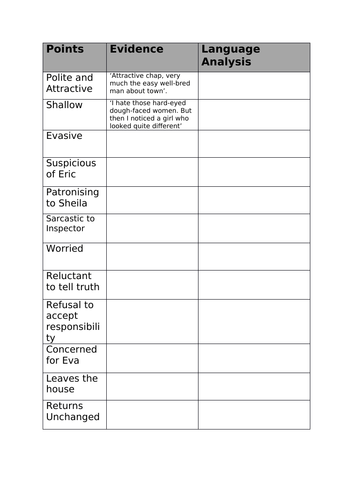 Revision lesson for the characterisation of Gerald. Is an ideal resource before a mock exam or to set up a revision homework task. Includes: Powerpoint Worksheet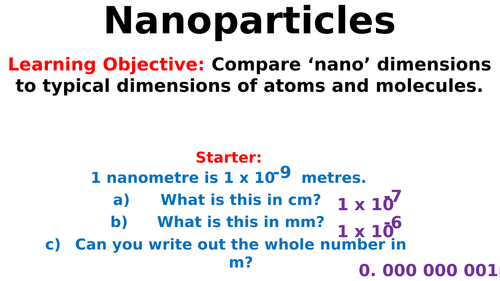 2 lessons on nanoparticles. Lesson 1- Introduction, comparing sizes and surface area to volume ratio. Lesson 2- Uses, risks and future of nanoparticles.
Revision notebook slides for An Inspector Calls- includes sample writing and strategies for answering the question. Series of 3-4 lessons.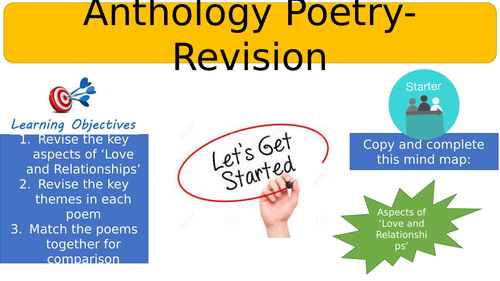 Covers key revision methods, and going through exam technique building up to answer a question. Series of 4 lessons.
PLC- Personalised Learning Checklist For any single science class [NOT SYNERGY!] including triple and double detailed objective for every topic. Can be printed, used for planning lessons or as PLCs, where students can make a copy at home and RAG [red, amber, green] throughout revision.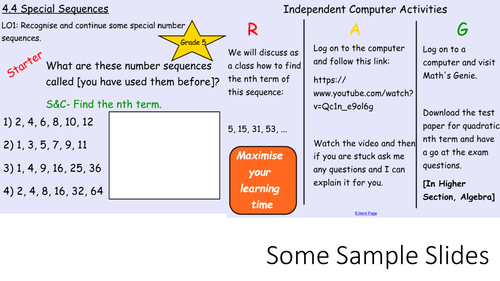 Please see notes at the bottom before purchasing. SMART Notebook slides for the whole topic- with questions and many S&C opportunities. Likely to be used over two/three weeks [depending on ability and hours a week]. The last topic also includes an opportunity for independent study, allowing the less confident students to engage in learning while the more confident students are practicing exam style questions. NOTES - the MS PowerPoint is only to show some of the content included! -The notebook is best viewed in full page mode [view-zoom-entire page] -For the answers just click and drag the white boxes to reveal.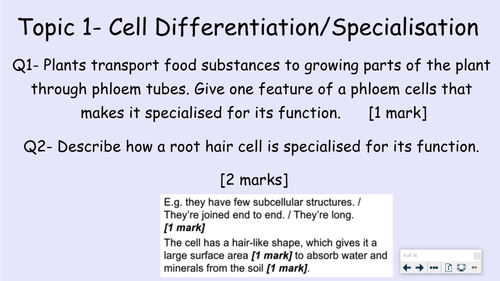 Notebook with questions for all topics in Unit 1- Cell Biology. Includes answers also.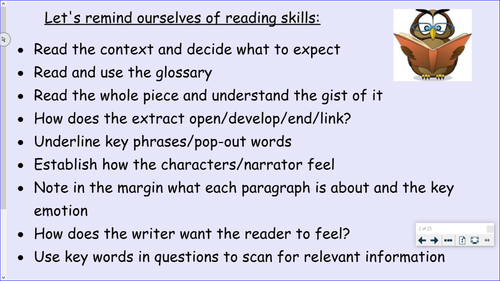 Included notebook slides and extract. ADVICE- Use my Lord of the Flies as a starting point in teaching this, then this! Here is the link- https://www.tes.com/teaching-resource/english-language-paper-1-lord-of-the-flies-11661706?theme=1 -NOTE THIS IS A SMART NOTEBOOK FILE, LORD OF THE FLIES IS A PPT-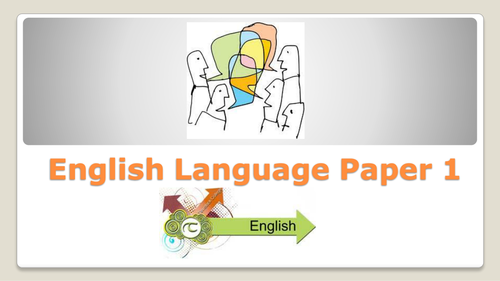 PPT and extract sheet for an EL Paper 1 unit based on Lord of the Flies. May need to be tweaked for differing levels of class.