3Uploads
170Views
231Downloads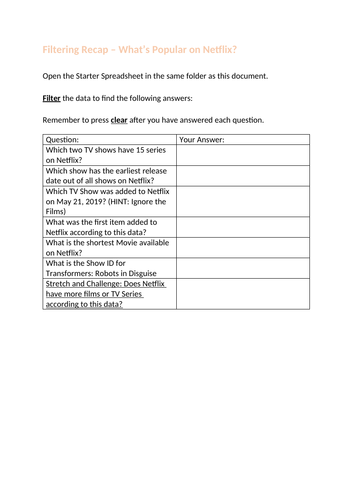 A set of questions with a spreadsheet, pupils answer the questions by filtering the data in the spreadsheet down. Suitable for Vocational IT or KS3 IT.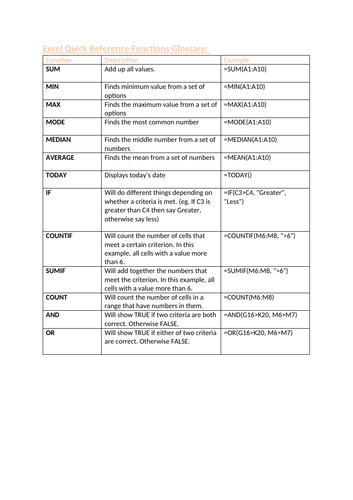 Just a sheet of A4 with examples of key Excel Functions, explanations and examples of their use. Good handout to remind pupils of key syntax for each function.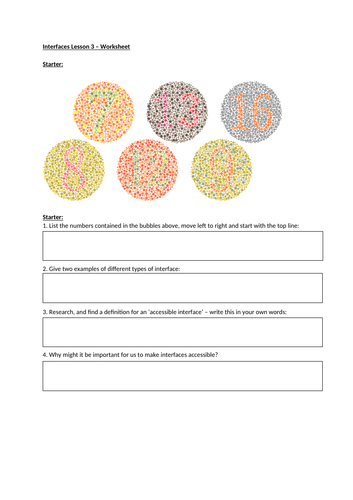 Some lesson worksheets on accessibility - will require some alterations but link to the learning aims for Component 1 and Component 3 within the Digital Information Technology specification.