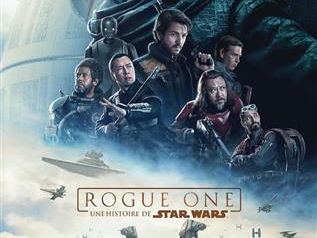 Worksheets featuring a series of activities based on a newspaper article on "Rogue one - une histoire de Star Wars. " Includes vocabulary exercise, video listening gapfill, speaking stimulus sheet and new A-Level exam-style résumé question. Teacher answer sheet included.
Marking and feedback sheet adapted for the New AQA GCSE Modern Foreign Languages specification. Ideal for giving your students thorough feedback. Includes space for self-reflection.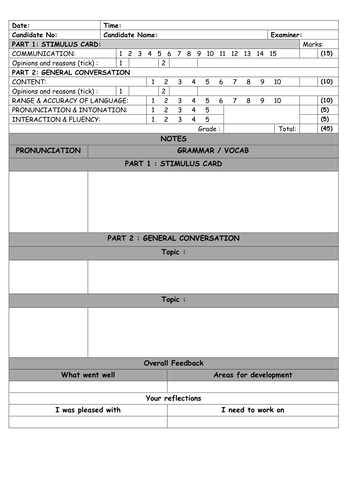 A comprehensive template for giving pupils written feedback from speaking mock examinations. Includes space for self-reflection. We have found this very useful in giving proper feedback to our students!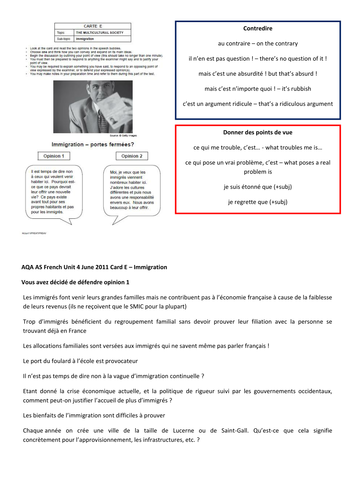 A resource to help pupils prepare responses to a card on immigration for the A2 speaking examination.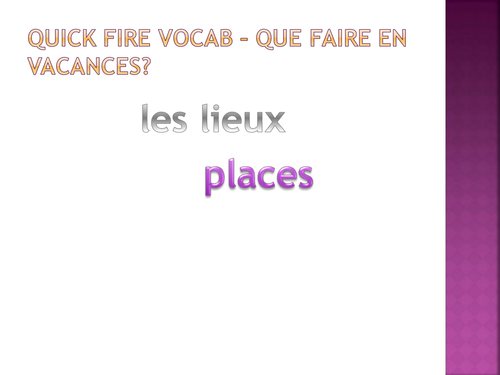 A good starter for a lesson - pupils compete in teams to identify vocabulary. A simple Powerpoint but an effective way to review material covered and get them thinking. This Powerpoint goes with"Que faire en vacances"? from Nelson Thornes' AQA Higher French textbook, but can be adapted for any class, level or language.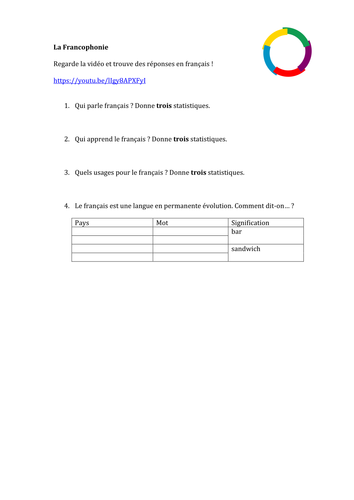 Listening / reading video activity - links to video from Organisation Internationale de la Francophonie containing numerous statistics and facts, very slickly presented. Complete with gapfill for the (very cheesy) song at the end!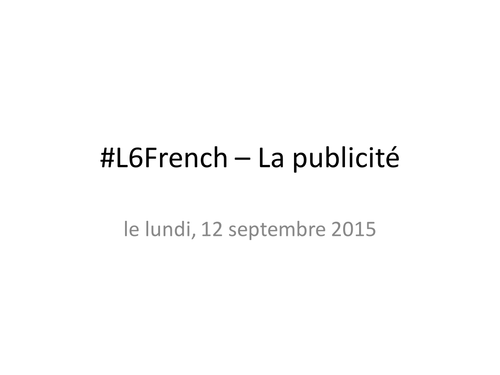 A starter activity on the theme of "la publicité". Pupils compete in teams to give the correct translation first. A dictionary can serve as a useful buzzer! This is very useful for practising key vocabulary and structures needed for speaking and writing at AS Level.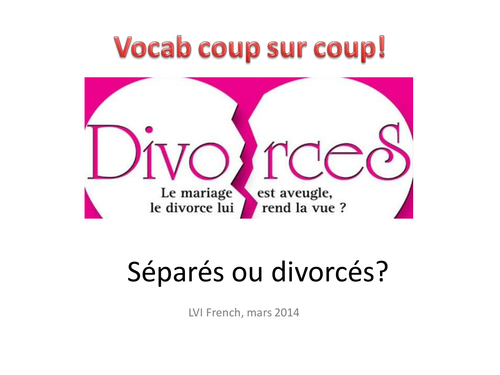 A handy lesson starter to recap vocabulary linked to divorce / séparation
Worksheet on les festivals de cinéma. Students follow weblinks to find information from French cinema festivals, then answer questions in French on the sheet. Good practice for New A-level reading exam questions.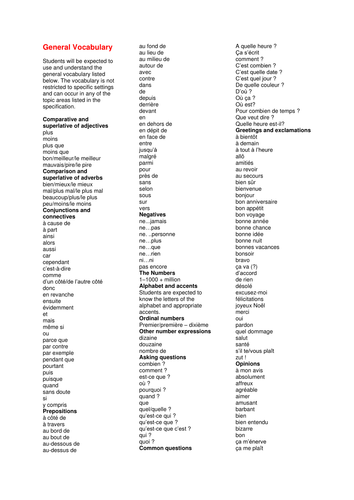 Full vocabulary list for iGCSE French, divided into Higher and Foundation tiers and by Topic.