English and Drama Resources
Specialising in English Language, Literature and Drama resources across KS1 -4.
21Uploads
15k+Views
3k+Downloads
Specialising in English Language, Literature and Drama resources across KS1 -4.
Beginners and Improvers SOWs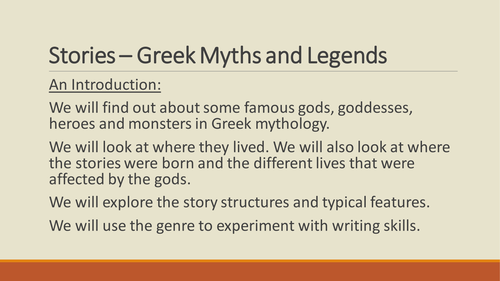 Using Greek myths as a stimulus for improving writing skills. I use the Anthony Horowitz myths and legends selection - in particular The Gorgon's Head, Theseus and the Minotaur, Riddle of the Sphinx. Could be used for KS2 or KS3 year 7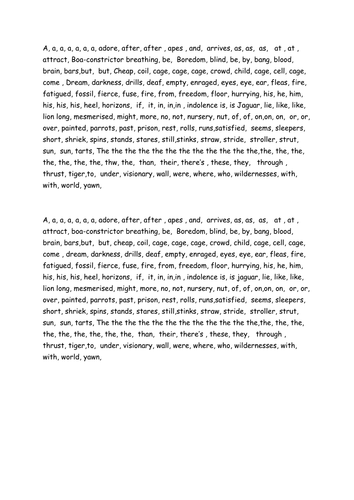 Ideal for Year8/9. Collaborative study and analysis of the poem.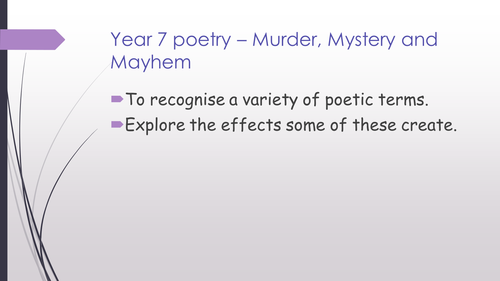 KS2 / 3 This lesson explores the use of personification, and other poetic devices getting students to notice details, collaborate and develop understanding by using each other as resources.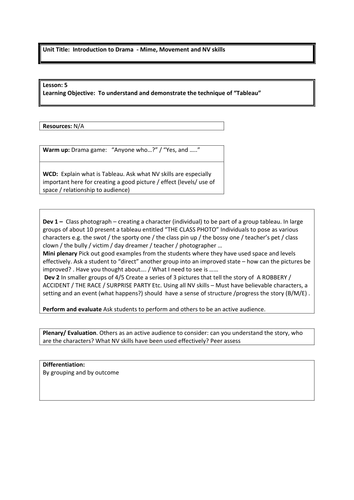 A KS2/3 series of lessons introducing Mime and movement/non verbal Drama skills. Short lessons designed to last 30-40 minutes. I have used this with Year 5/6.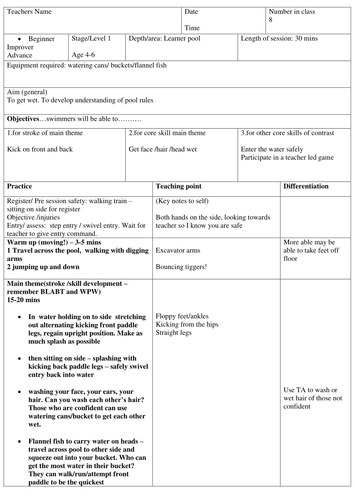 This is a series of lessons for beginners . Suits 3-5 year olds but also for older children with little water confidence. Ideal for primary school swimming sessions - Years 1 - 4.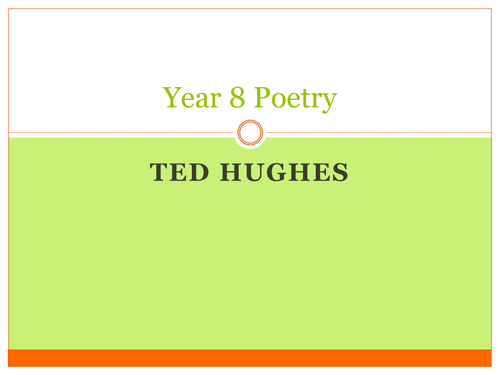 Nice little SOW that focuses on analysis of some of Hughes poems as well as his approach to writing poetry, "learning to think" and "capturing living words" Some additional words docs.
A great range of poetry resources and lessons for KS3.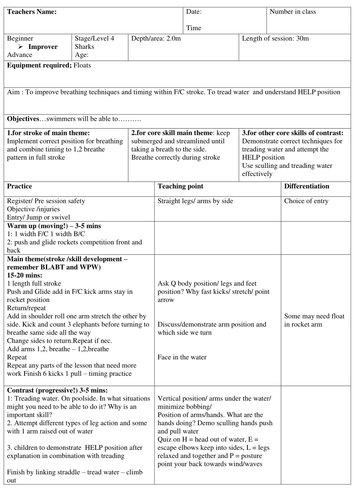 This is the second half of a Stage 4 SOW covering all the strokes and skills necessary to achieve this award . Suitable for children who have already completed Stage 1 ,2 and 3 standards. Useful for primary school swim teachers KS2.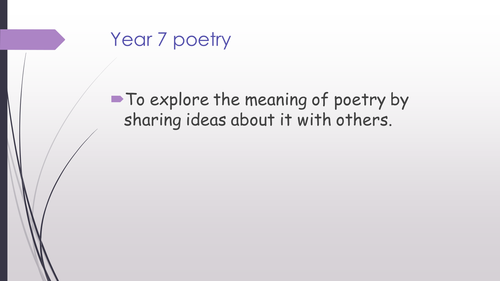 An introduction to poetry. Resources to support this ppt are available free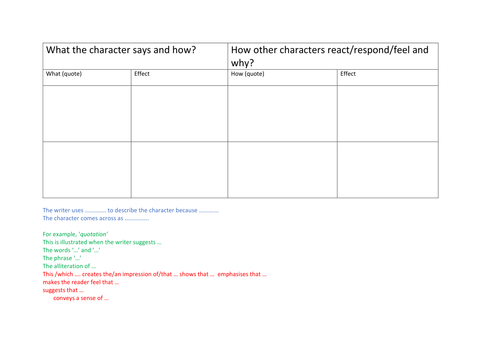 Year 9 upwards. A lesson exploring HOW a writer introduces character using various devices and manipulates the reader's response. A good intro to GCSE skills required in AQA Language paper 1.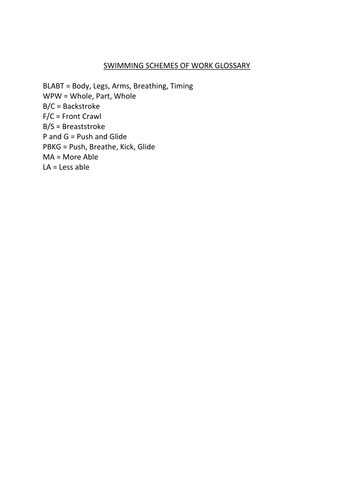 A Scheme of Work that includes 20 lesson plans, covering all 4 strokes and other essential skills requirements forSTA Stage 4 (Improvers). Designed for children who have completed Stage 1, Stage 2 and Stage 3 standard. (Age 8-9 yrs approx) Plus Glossary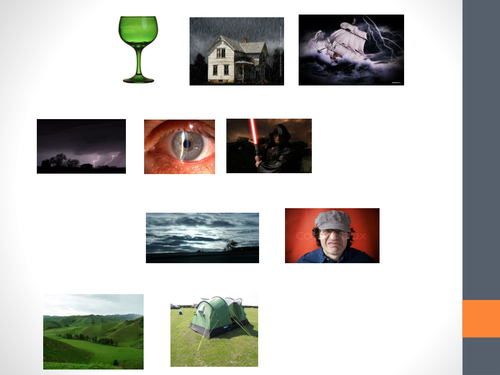 This lesson focuses on simile and metaphor in the poem Wind. Could be suitable for Year 8/9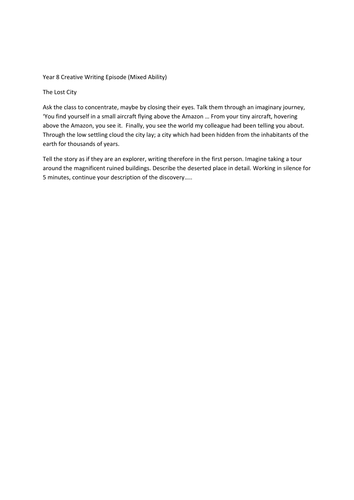 A lesson using music and image as a stimulus for creative /descriptive writing. Focuses on sentences for effect, drafting, self and peer assessment. Idea using an image and "Raiders of the Lost Ark" theme tune as a stimulus.Would make an ideal lesson episode for interview. You will need a UTube link for Indiana Jones theme music for best effect( but not essential)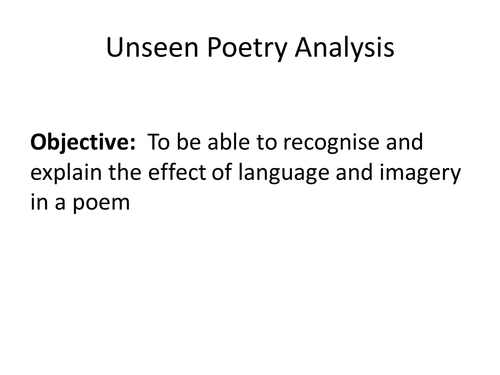 Approaching an unseen poetry task. Suitable for GCSE preparation / KS4. Uses student directed approaches - collaborating, discussing, building on prior learning, resources for each other.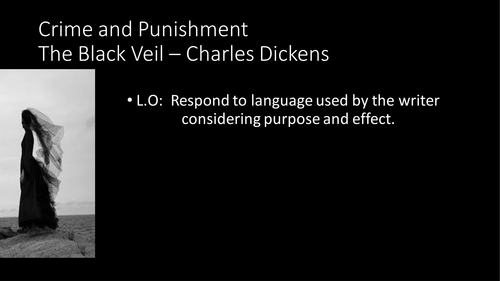 Scheme of Work Thematic approach to GCSE language paper 1 .Tasks and activities to explore the question types on this paper using pre 1914 material (Dickens "The Black Veil" shory story.