A worksheet to compare Palaeolithic, Neolithic, Mesolithic, and modern homes. Children can either draw and write underneath about each one, or label in the boxes similarities and differences. You could also stick pictures/ sources of evidence in the boxes and chn of LA can write underneath about each image. Great for comparing and contrasting. I made this for a HA y2/ y3 class.
Easily adaptable resource with word problems for year 2 to find the difference. I used this with MA Y2.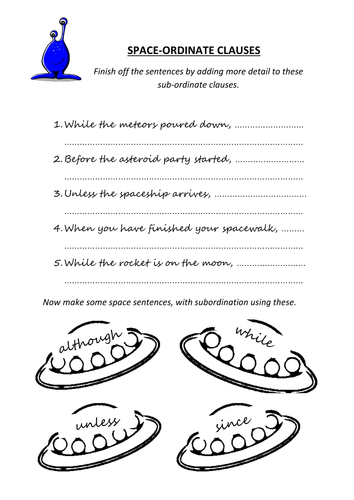 Task setting sheet for MA-HA year 3 on subordinate clauses, based on space topic.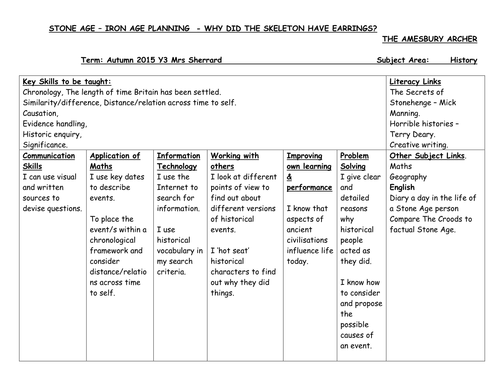 Stone Age cross-curricular plan based on a line of inquiry. The Amesbury Archer: Why did the skeleton have earrings? The skeleton was found in a burial site near Stone Henge, children to look at artefacts buried with it and try to investigate who this person was and why they were buried with the objects, Scheme of Work with cross-curricular ideas.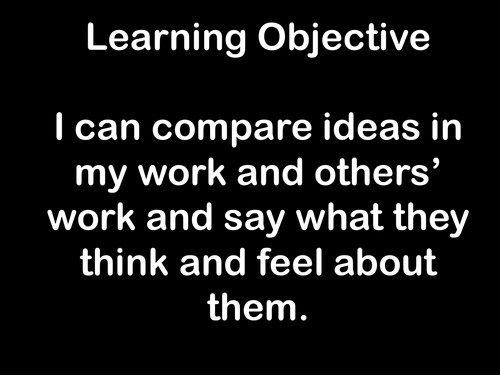 First lesson in a series based on Alan Bean the Astronaut/ Artist. Includes Learning objective, and is pretty straight forward to teach from. This lesson involves introducing and sketching through observation, the ultimate goal at end of MTP will to paint an image similar to Alan Bean's art work.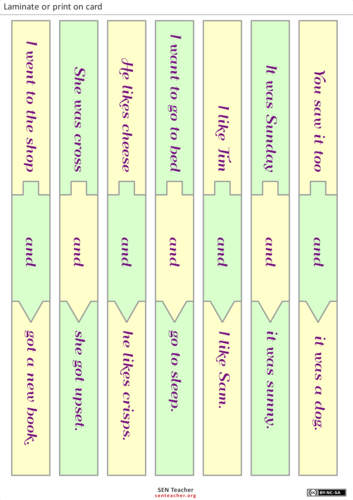 Created off an editable website, laminate and cut out. Children to make sentences up with the and connective. Made with Letters and Sounds Phase 3-4 words, I used it for SEND pupils in year 3.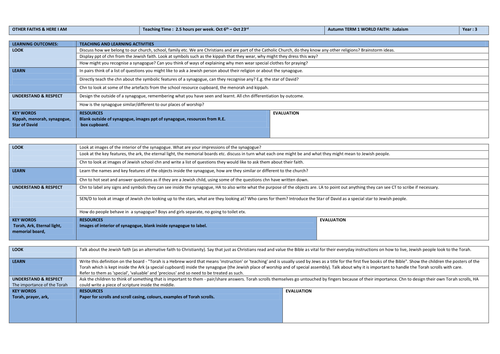 Loosely based on Catholic R.E. curriculum Come and See, a week (ish) plan on Judaism. This was followed by a trip to a Synagogue.