5Uploads
592Views
47Downloads
A resources created to help with the teaching of food safety, Key words are linked with definitions to help them complete the question on the separate page, Images of foos spoilage are included. Links to the different types of bacterias, pathogens and metals. Suitable for any KS4/GCSE lesson on food safety. Created for Hospitality and catering with WJEC L1/L2 Can be printed back to back and laminated.
A lesson based on HACCP can be used for KS3 - Year 8 and within GCSE groups when discussing Food safety and hygiene. The lesson comes complete with learning objective slide, key words, a group discuss activity which could be made into independent thinking. Questions to develop learning on the 4 different types of hazards include sentence starters for lower ability pupils. Scenario cards can be used individually or can be used within pairs, these are deisgned to be laminated (could be back to back). Plenary cards are designed to be laminated and can be used as an interleaving activity later on after the lesson as well as a quick summary plenary.
Feedback sheet that can be easily adapted to any subject or topic. Used to cut down on written teacher marking and make marking more frequent. Spellings are also corrected within books along side this.
An evaluation sheet create for KS3 as a cover lesson for the end of a project, however could easily be used as a homework or as part of KS4 lessons. Sentence starters included.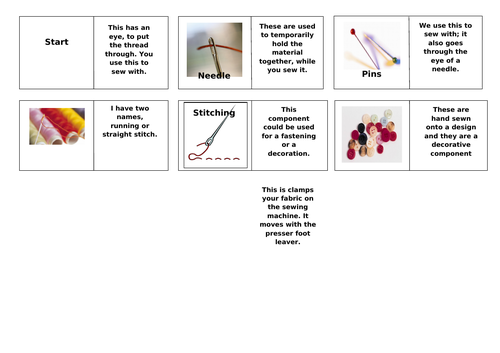 A domino activity with pictures and key words linked to meanings. Can be used as a quick plenary or a starter activity to link prior learning. Can be laminated for future use.