3Uploads
346Views
171Downloads
A five page worksheet including scene by scene summaries of the most important moments in Macbeth. Each page contains a summary of an act, followed by a space for the student to simplify the information into bullet points.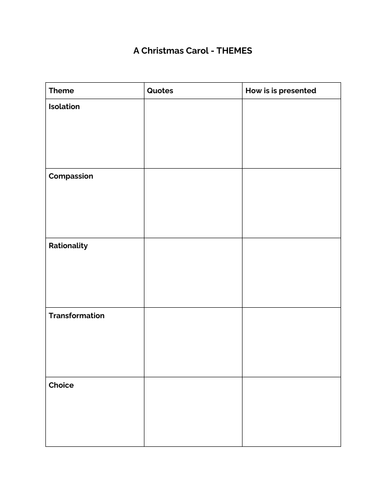 A blank table resource for revising and thinking about the themes in A Christmas Carol by Charles Dickens. Suitable for GCSE level study, for tutors, teachers, and students. The table contains space to write key quotes and how the theme is presented overall in the novella.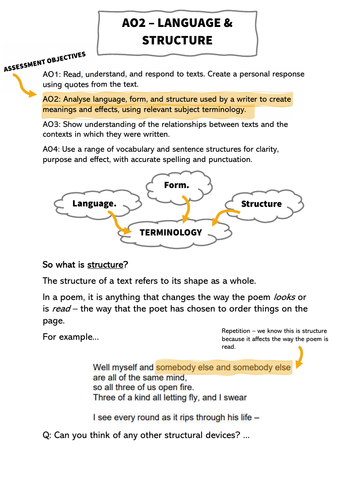 A helpful worksheet for teaching structure in English Literature GCSE, with a specific focus on poetry.