12Uploads
1k+Views
128Downloads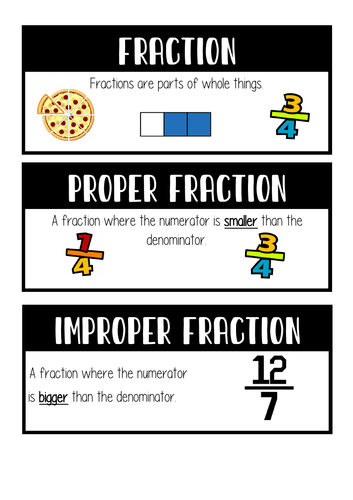 Fractions vocabulary cards - perfect for a maths wall display! Vocabulary included: *Fraction *Proper Fraction *Improper Fraction *Mixed Number *Numerator *Denominator *Equivalent Fraction *Common Denominator *Simplest Form Help motivate your pupils to read with these 6 reading quotes - perfect for a library display! *Reading is dreaming with your eyes wide open *You can find magic wherever you look. Sit back & relax, all you need is a good book. - Dr Seuss *I do believe something very magical can happen when you read a good book. - JK Rowling *There is more treasure in books, than in all the pirate's loot on Treasure Island. - Walt Disney *Books train your imagination to think big. - Taylor Swift *Today a reader, tomorrow a leader - Margaret Fuller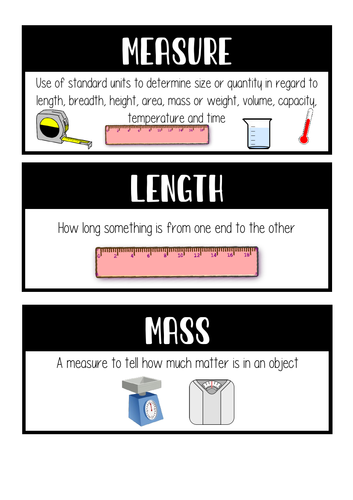 Measurement vocabulary cards - perfect for a maths wall display! Vocabulary included: *measure *length *mass *grams *weight *kilograms *volume *metres *kilometres *centimetre *millitres *litres A variety of sentence starters for maths/number talks. Great for displaying on a maths wall.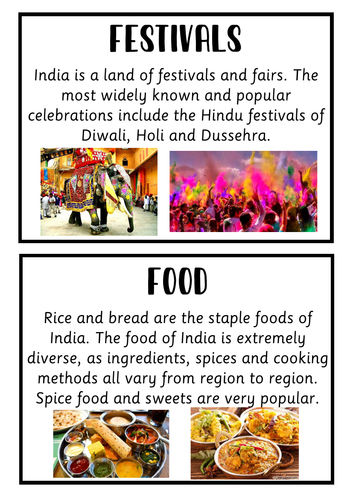 India topic display posters. Festivals, Food, Sport, Mountain, Taj Mahal, Climate, Gandhi, Population, Education and Homes.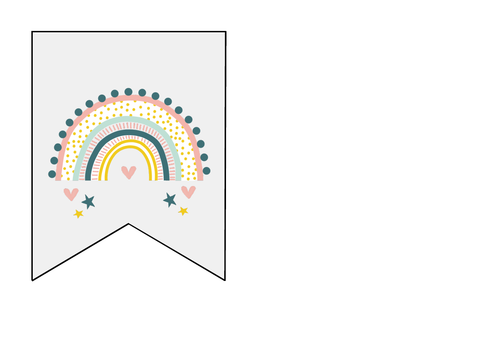 Pastel Rainbow Welcome Bunting, great to display on or above classroom door! Letters are on pastel pink, blue and yellow bunting.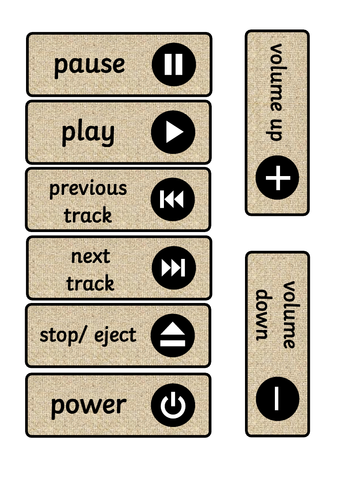 Labels with the buttons on a Coomber 3320, great for a listening area in a classroom. Helps pupils to use the coomber independently.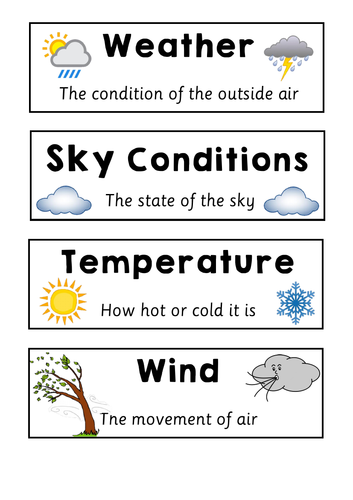 Vocabulary cards relating to weather, great for a weather topic. Includes; weather sky conditions temperature wind precipitation snow sleet hail rain thunderstorm thunder lightning tornado hurricane rainbow wind vane rain gauge thermometer seasons spring summer autumn winter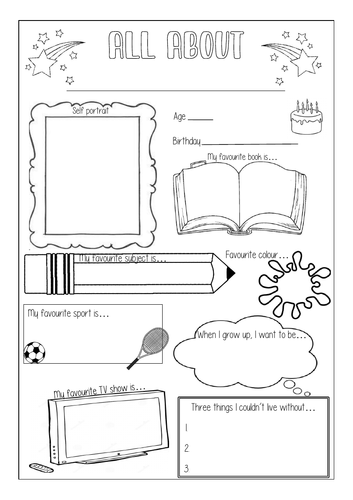 Get to know your pupils with this All about… worksheet! Great for the beginning of the new school year or for students going to new placements!