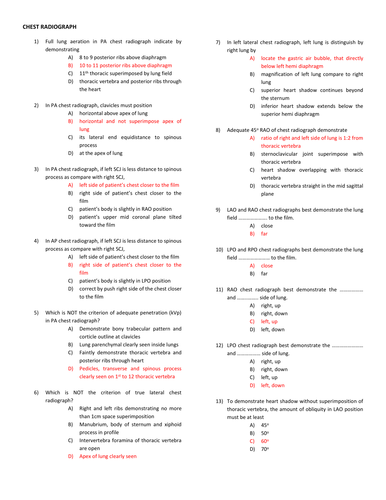 This resource contains the objective questions and answers from the radiographs of chest, abdomen, pelvis, extremity and shoulder.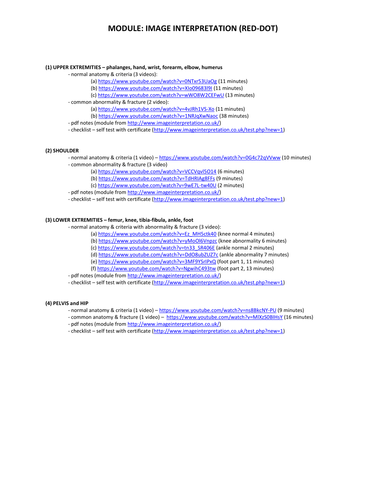 This document is a lesson plan to gain basic knowledge of radiographic image interpretation for radiographer/radiologic technologist. Its contain four main areas which are upper extremity, shoulder, lower extremity and pelvis. This lesson plan was a compilation of you tube video links and lesson links from website; http://www.imageinterpretation.co.uk/.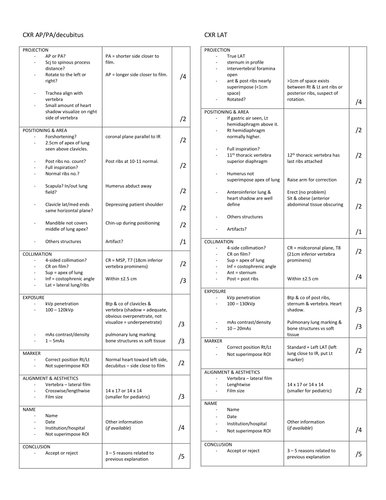 Radiography film analysis checklist is a compilation of checklist to analyze radiography films including chest, abdomen, pelvis, extremities, spine and skull. The checklist develop base on the book called "Radiographic Image Analysis" wrote by Kathy McQuillen Martensen.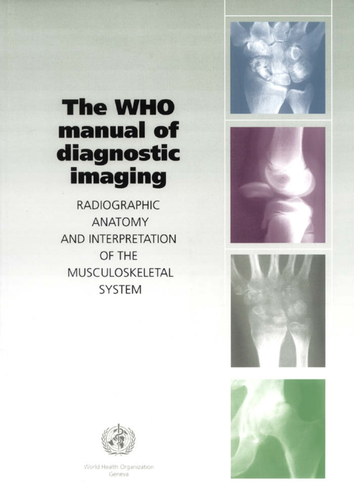 This is an e-book from the siries of WHO manual of diagnostic imaging freely published by WHO from the link: http://www.who.int/diagnostic_imaging/publications/en/