6Uploads
203Views
160Downloads

A set of 10 World Book Day Activities aimed at Seconday Pupils although mostly appropriate for Primary Pupils.

A guided reading activity, aimed at 10-13 years olds, which seeks to assess and develop their inference and deduction skills. To be used with individual pupils or small groups with a member of staff or parent guiding practice. The activity comes with assessment questions and answers, with marks per question included. This is helpful for pupils preparing for reading tests but also for lower reading aged pupils to develop and hone the necessary skills for success.

An interactive powerpoint presentation giving pupils the information they need in chronological order along with potential links to other parts of the course. An excellent resource to integrate with Google Classroom that allows pupils to rapidly access information and plan responses.

A teacher led gap fill exercise to get pupils to think about the process of reading. Designed for use in a secondary reading intervention. This resource takes some key ideas from "Closing the Reading Gap" and makes them accessible to pupils.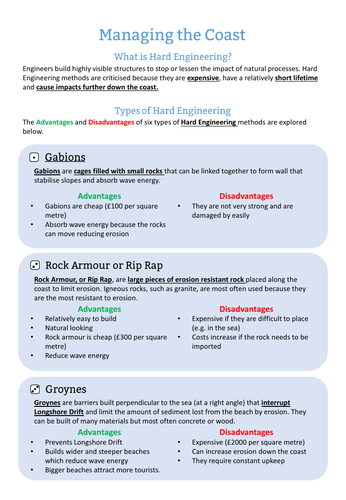 Entry/Revision task for Coasts modules centred around types of Hard Engineering. Pupils read the information sheet, construct the dice, and then test each other on their newfound knowledge by rolling the dice. A quick to assemble interactive starter bound to get your pupils talking about Hard Engineering methods. An ideal way of supporting the development of the key subject vocabulary and knowledge pupils need to succeed. This resource was originally designed to be used with Year 8 classes and lower ability GCSE pupils but there is no reason why more able pupils cannot get value from this kind of an activity.

A set of reading bookmarks featuring the RAP, RIDA, 5s & SQR reading methods. This set of bookmarks should be used with pupils to help them strategically pick the method of reading best suited to the text in front of them.