Miss C's Shop
A space where you can find resources that I have made and featured in my instagram page @drinkteawithmissc
12Uploads
4k+Views
2k+Downloads
A space where you can find resources that I have made and featured in my instagram page @drinkteawithmissc

I used this when doing a unit on setting descriptions with my year 2 class. They used this template to plan their writing before writing up their first draft in their books.

I used this with my year 2 class when they were planning their own invention. They did this as part of a unit of work on Izzy Gizmo where they read about her inventions and then came up with their own.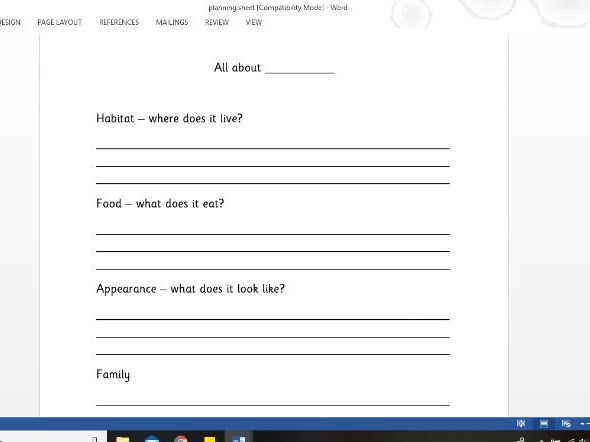 My year 2 children used this a planning/template sheet when writing their own fact file. They chose an animal to do research on and made notes, then wrote their fact files up more formally.

My year 2 class used this word mat so support their writing of a recount.

A range of scenarios that could be used in a KS1 PSHE lesson. Encourage the children to think carefully about what they would do or what advice they can give. Children could write post-it notes with advice on to go around the scenarios if discussing in groups or just discuss their ideas verbally.

This is a template that can be used to create 'next step stickers.' I use them for maths but they coudl easily be used in other subjects. Next to the foot, you can insert a word problem or a screenshot from a resource to create your sticker. These can then be printed onto 2 by 7 sticker sheets. Personally I use these in maths lessons for when children have completed the initial learning task/activity. I aim to make the stickers problem solving and reasoning based as opposed to varied fluency in order to challenge my HA/greater depth children.

I used this with my year 2 class when they were planning to write their recounts. They found that the structure really helped them to break it down and focus on the different sections.

I used this with my year 2 class when they were planning to write their own diary entry. Could be simplified or made more complex to suit your class/age group.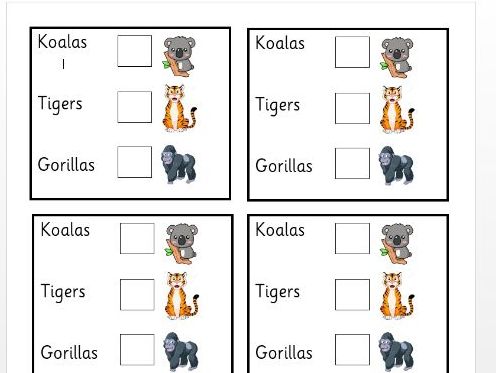 I use these cards each year for my children to vote on our class name. You can easily edit the class name options and images.

I used this on the first day with my new year 2 class. It's a great resources to assess their ability as well as getting to know them a little more. The children had to write clues/number sentences to help someone else figure out the answers.

This can be used to support children with using a dictionary. The children have a go at writing the spelling themselves first and then can use a dictionary to check if they're correct.

I have these questions printed and stuck onto lollipop sticks. I use them at the end of the day - a child is chosen to come up to the front and pick a question randomly. We repeat this a few times. The children love doing it and it helps them to reflect on their day.