4Uploads
510Views
243Downloads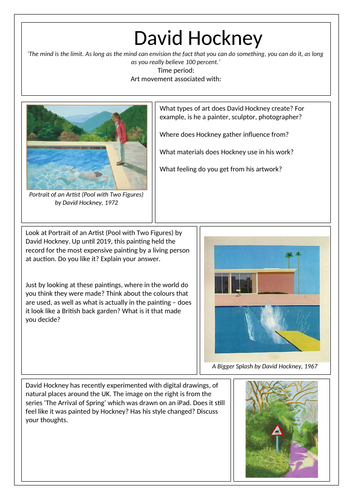 An activity encouraging pupils to independently research artist David Hockney. Suitable for KS3 and KS4 students, for homework, cover lessons, incorporating literacy into lessons.
This activity is perfect for pupils to complete during school holidays or closure. It encourages them to observe their surroundings and journal their day.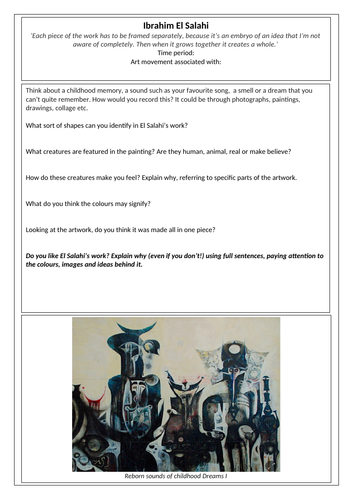 A worksheet aimed at encouraging independent research for KS4 Art and Design students. Perfect for projects that look at artists from around the world. Ideal for homework for KS3, or cover lessons where internet is accessible.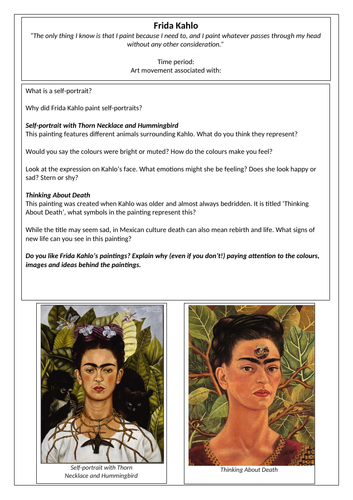 A short research task about Frida Kahlo. Perfect for use as a homework task, or cover work if pupils have computer access. It encourages pupils to look at colour, expressions and iconography within Kahlo's paintings. Aimed at pupils who are starting to look at artist analysis but could be used as a short task for older pupils.