6Uploads
54k+Views
54k+Downloads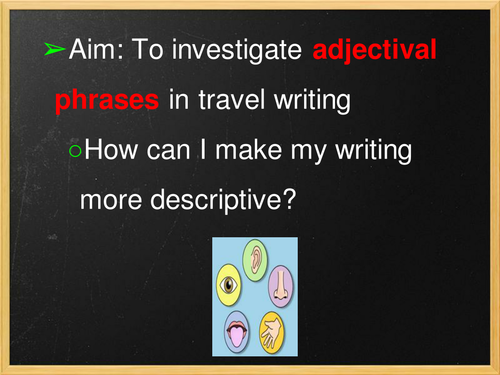 A PPT that investigates adjectival phrases and gives students a chance to practice using adjectival phrases to make their travel writing more descriptive.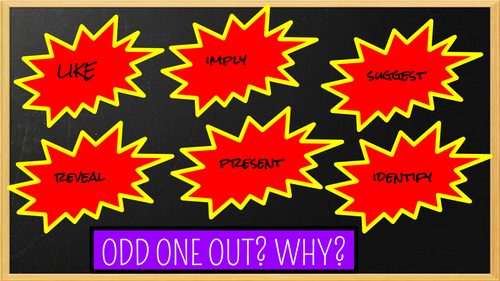 A PPT that introduces students to analytical verbs. This could be used as a starter and then developed into a PEE paragraph in response to a piece of literature at KS3. This resources was designed for students studying Gaiman's Coraline.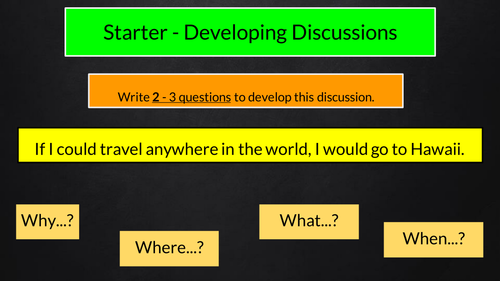 This lesson will help your students construct questions using the second conditional and then develop discussion by choosing / selecting appropriate questions to develop a discussion further.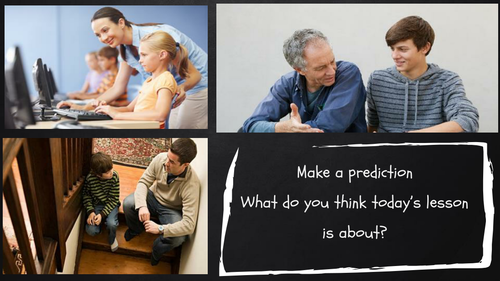 This is a lesson on developing students language for giving advice with a focus on EAL students. There is a PPT that explains how to give advice, gives phrases for advising, then students give advice for certain situations and the slide ends with a group activity in which students practice the language of advice. This lesson is aimed at Year 7 students who are EAL. The focus of the lesson is from Thailand (because that is where I teach) however, the situations could be changed to more suit your needs / context. Copy of advice lesson = PPT explaining what advice is Advice needed = the group activity to be done towards the end of the lesson The language of advice = gives phrases that are useful for giving advice.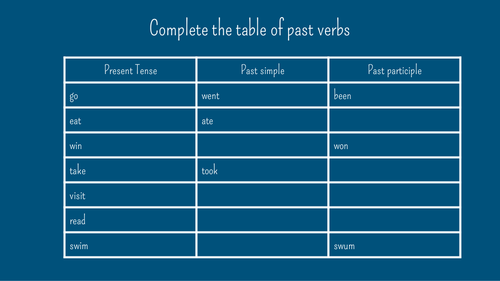 A PPT and worksheet in which students investigate the present perfect simple tense. The PPT should be gone through first (and there are some exercises on the PPT) and then students practice using the present perfect tense in a find someone who activity (Word doc).