5Uploads
364Views
22Downloads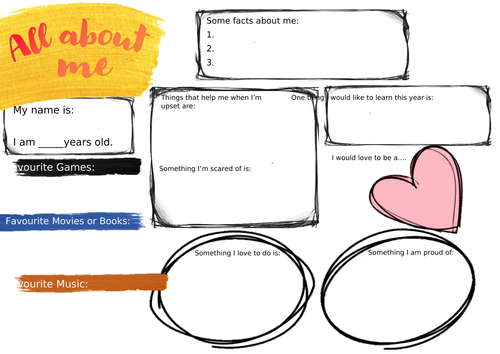 Resource for getting to know your new learners, encourages discussion within the classroom and can be used as an ice-breaker activity in which learners ask each other questions.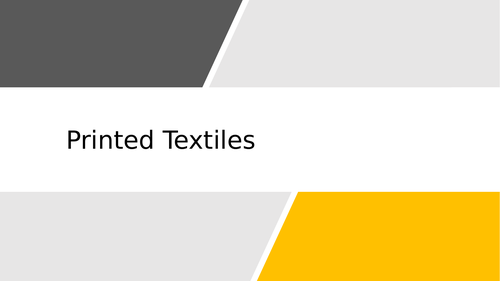 This resource can be used in lesson throughout the design process or uploaded on to a learning platform for learners to use as a guide in their project. Relevant to BTEC Printed Textiles Unit 119
Foam block printing activity… Students will be able to investigate the block printing process and evaluate their understanding of block printing. Link to BTEC or Textile/Printmaking activities. After a discussion on three famous print-makers students are encouraged to research their own print-makers and then produce their own print from the investigation. Activity PPT
Students are able to review the task they have undertaken, consolidating their learning and allow for assessment/reflection to take place.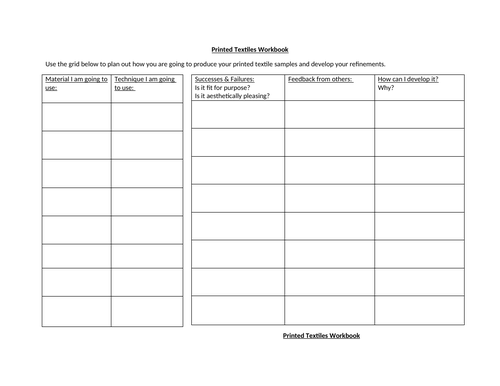 Using this resource allows learners to reflect on the materials they have used in their printmaking project. It also allows the learners to assess the grading criteria and consider what they need to complete in order to achieve their desired grade.