6Uploads
461Views
148Downloads Individual letters from A-Z upper and lower case. Punctuation: apostrophe, inverted commas, exclamation mark, comma, full stop, compasrison signs, percentage, 4 operations and brackets. @kktuitionservice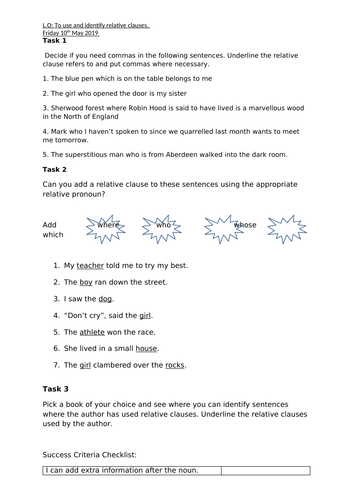 Worksheet is editable Perfect for KS2 Task 1 - To identify relative clauses and put in the commas. Task 2 - Add in your own relative clause Task 3 - To use a text or book to find their relative clauses Success Criteria included to edit accordingly.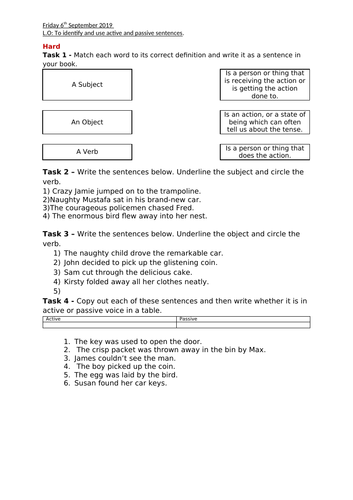 Differentiated worksheet 3 worksheets Perfect to teach the objective for the GPS SATs exam. Children to understand the terms: subject, verb and object. Children are to be able to identify passive and active sentences. Children are to change active sentences to passive sentences and vice versa, Booklet with worksheets in both in English and Maths. A great resource to send as home learning or as homework or even revision. Question stems useful to use for when asking questions linked to the reading domains. Useful tool for observations, TAs amd even for children to use to ask questions themselves or each other based on a text they have read.